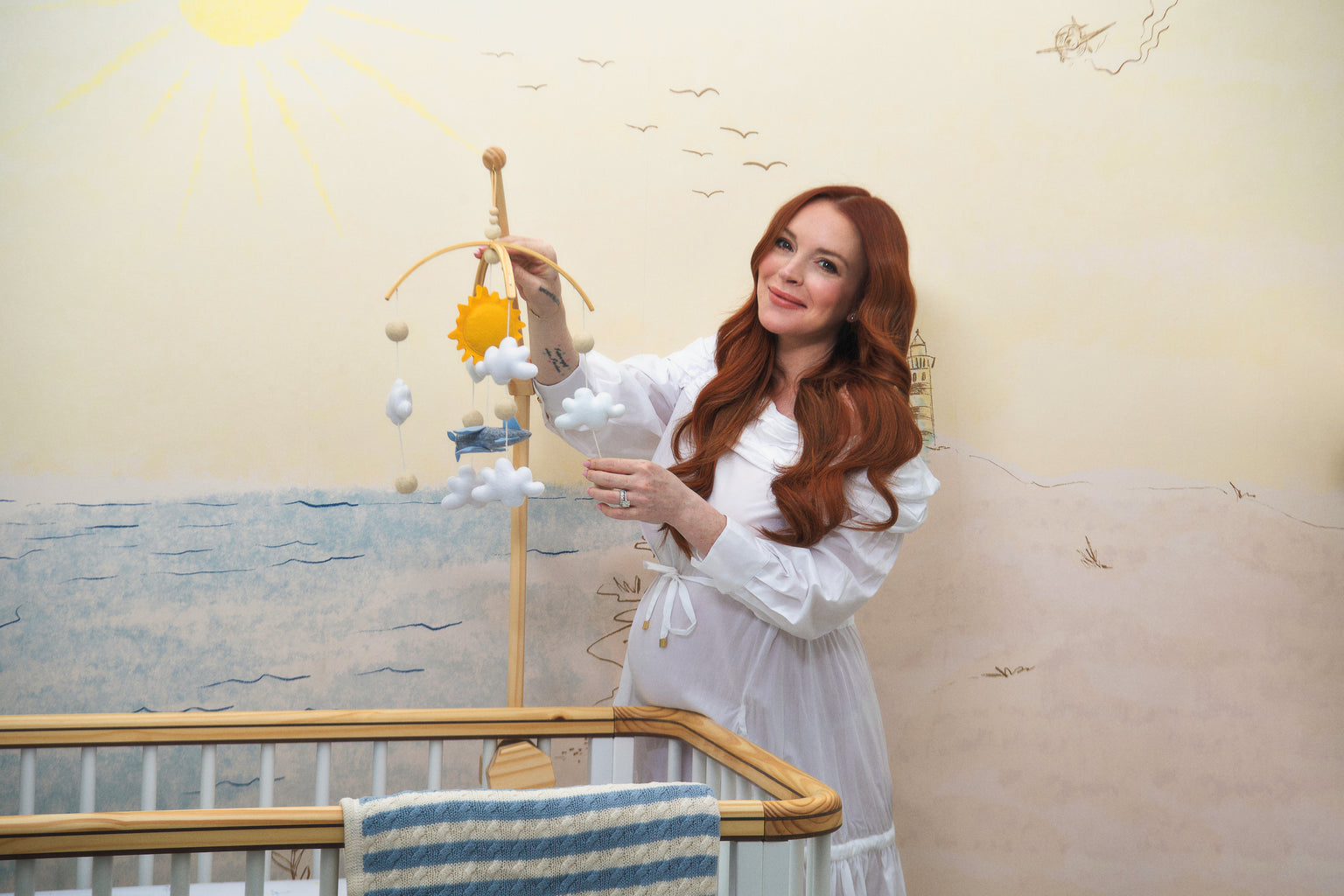 Nursery Tour
An Inside Look into Lindsay Lohan's Beachy Dreamscape Nursery
Someone pinch us! We collaborated with our forever girl crush, Lindsay Lohan (The Parent Trap, Freaky Friday, Falling for Christmas), to create a delightful nursery collection. And it sure is dreamy: inspired by Lindsay's love for the sea, her nursery feels like a summer escape into serene waters and warm sunlight. Below, Lindsay shares her vision for the collection, her favorite pieces, and what she's looking forward to as a first time mom.
What was the inspiration behind the beachy dreamland theme of your collection?
I never feel more like myself than I do when I'm by the ocean, it's so peaceful to me. I wanted to capture this feeling of complete calm and replicate it in my nursery. I wanted it to be a place where you could almost hear the waves, a place to share that really beautiful feeling of belonging with my child.
Describe your collection in 3 words:
Light, Carefree and Joyful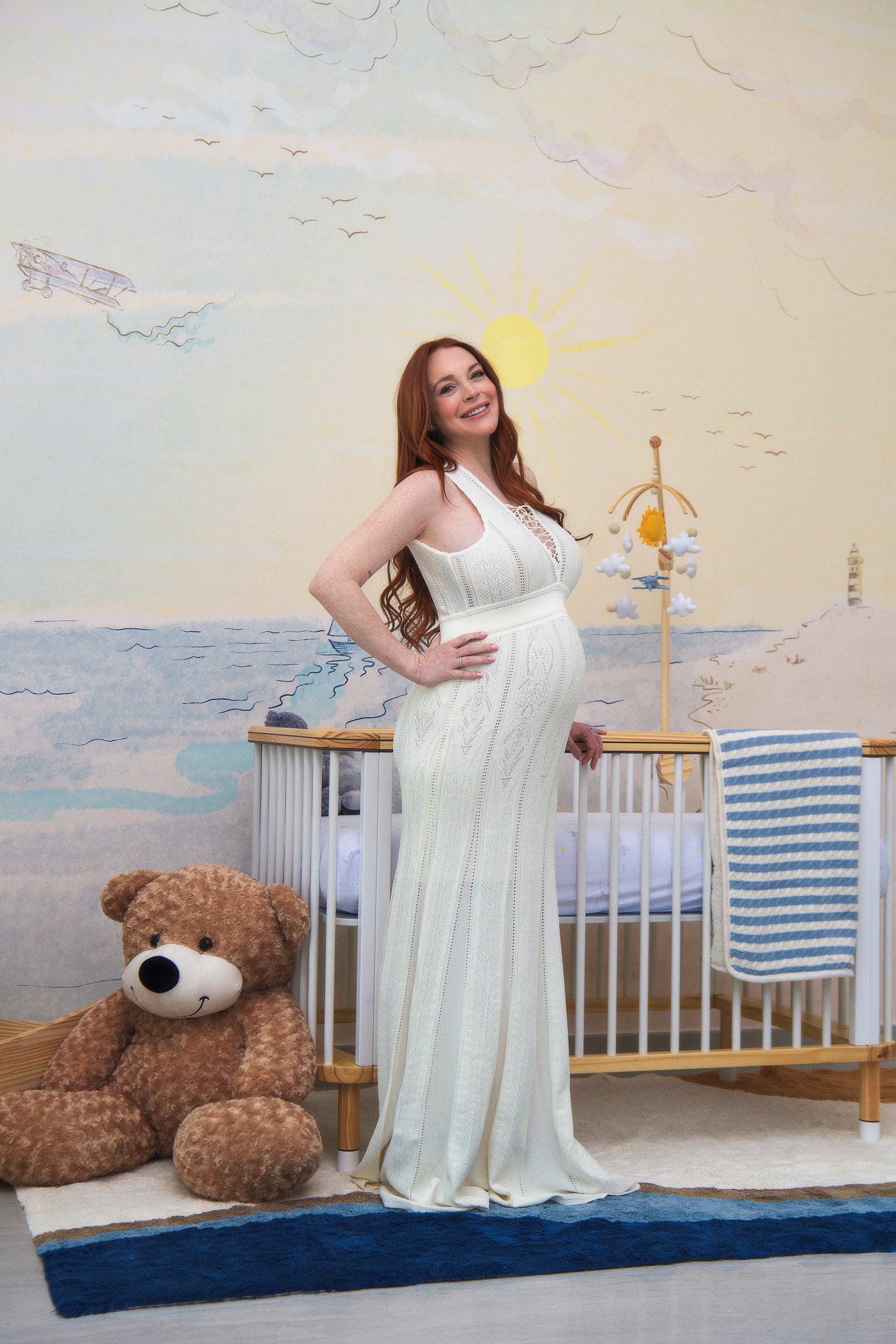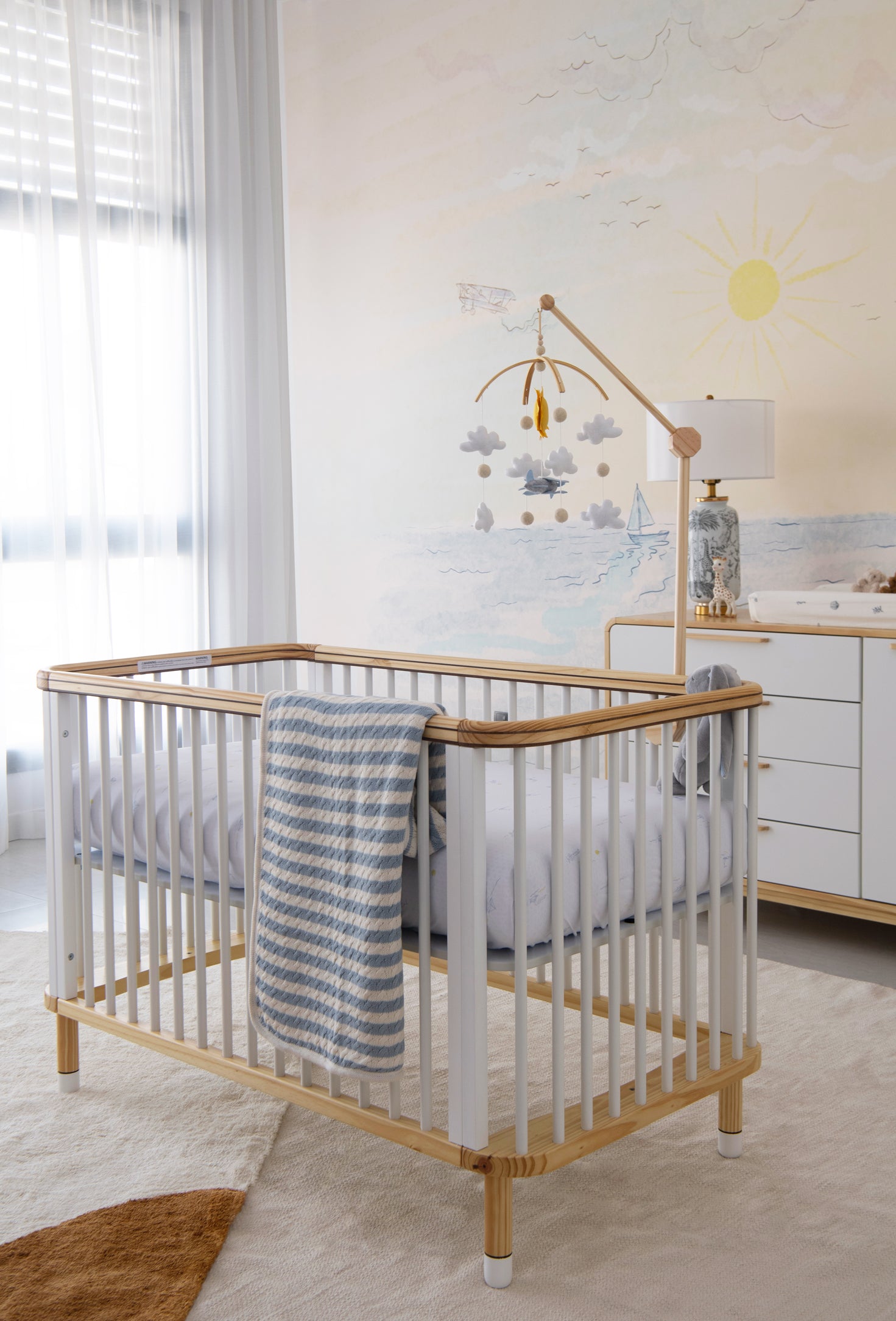 What are your personal favorites from the collection? Any favorite design details?
Because I felt so strongly about creating an oceanscape, I knew the wall mural would be key. I loved working with Nestig's illustrators to hand draw this landscape that feels so peaceful, yet still a place that you totally want to play. The planes and the sailboat felt so instantly classic, but the almost rainbow, watercolor effect felt really fresh and unexpected. It warms the space so much and I can't wait to point out all the cute little elements to my babe.
What was the most important design goal you wanted to accomplish in your nursery?
It was really important to me that my nursery felt like a peaceful place—this being my first child, I wanted to create somewhere that felt like a true haven. Somewhere I knew I could go and feel at ease and that my little one would feel the same. I also really wanted to make sure that it was a space that could last for a while—I didn't want anything that felt too "baby" and what I love about this collection is that the pieces have longevity. I love that the Cloud crib grows to a toddler bed, but even the rugs and the mural will still be perfect once they're older.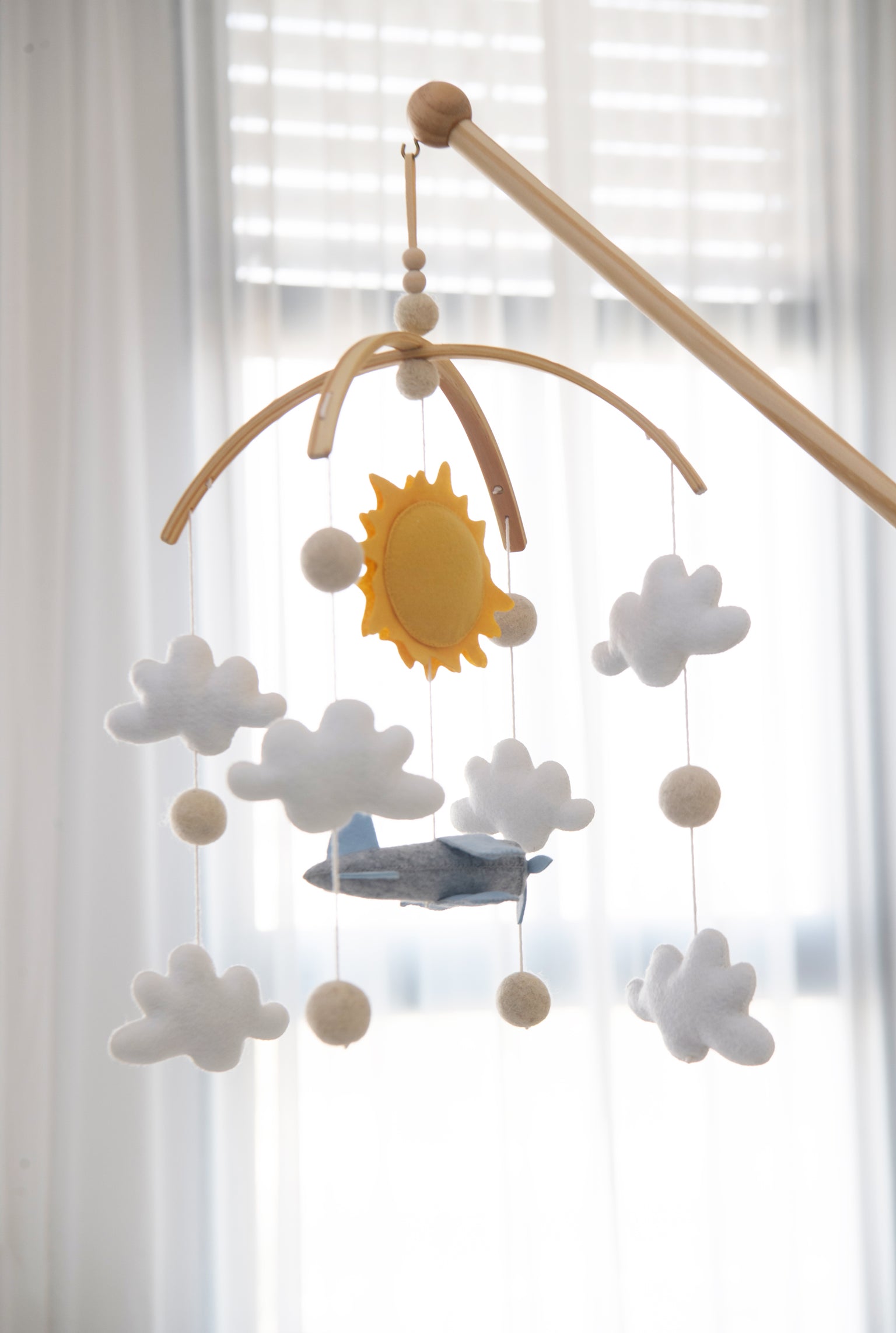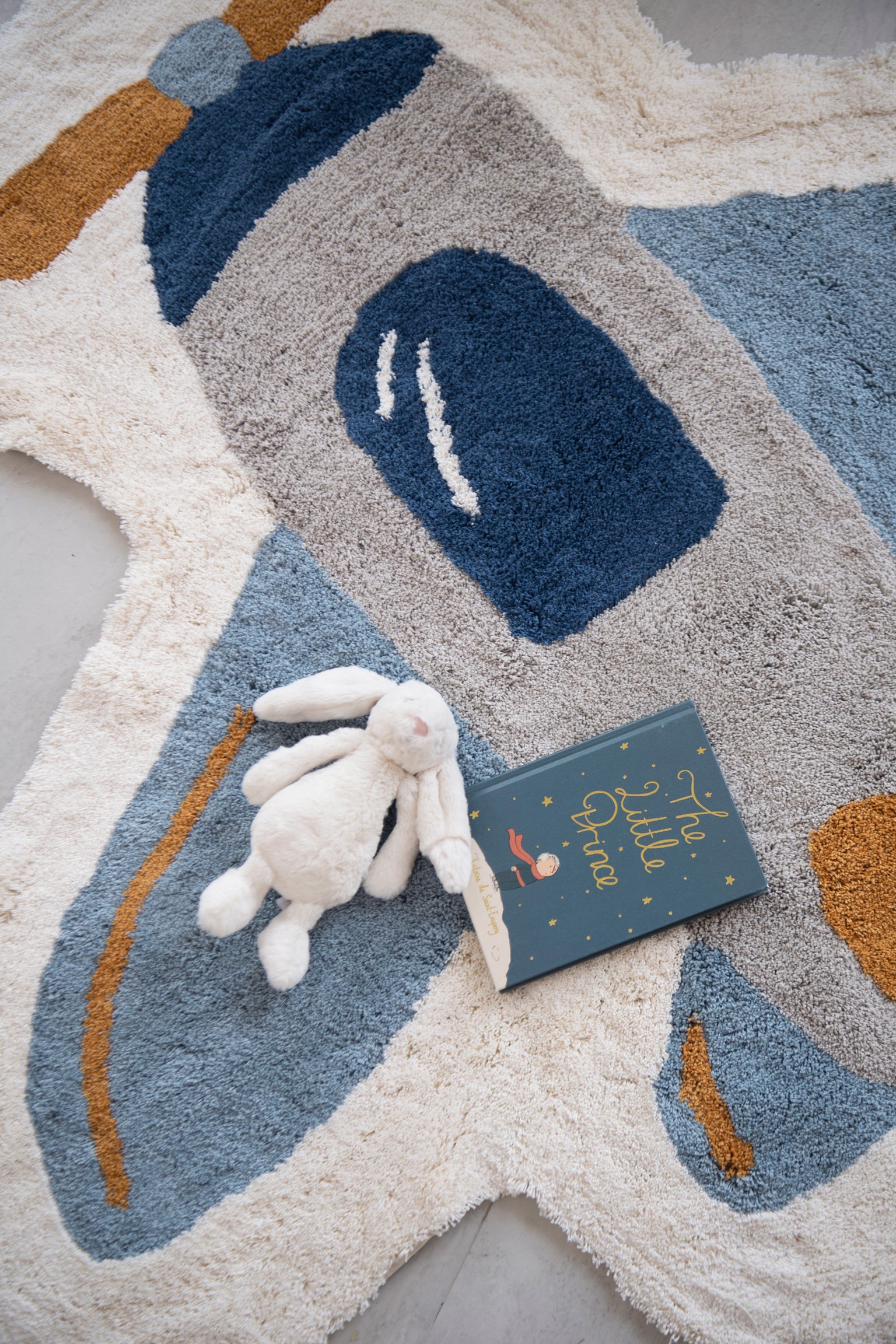 Designing a nursery for the first time is a special experience, what was your favorite part about creating this room?
As we were creating the different items I loved how much it kept me envisioning me and my little one spending time together. I would think of all the time we'd spend playing on the rugs, reading books and just thinking about them finally being here in my arms—I really can't wait! I also just loved working with Nestig's team to bring my vision to life—designing for kids is so fun and it was such a joyful experience.
We're obsessed with the idea of creating everyday magic in the nursery. What sorts of everyday magic are you looking forward to as a first time mom?
I'm looking forward to so much, but I really can't wait to get to know them—I've heard other parents say that even from really early on babies start to show traits of their personality and I'm so excited to discover that. I also just can't wait to share all of mine and my husband's favorite things with them—the books we love, the games we play (my husband really loves tennis!) and of course, the beach. 
What do you hope your baby will love most about their nursery?
I hope more than anything that they feel so welcomed here; I think we created a space that captures that feeling so perfectly and I can't wait for them to come home to it.