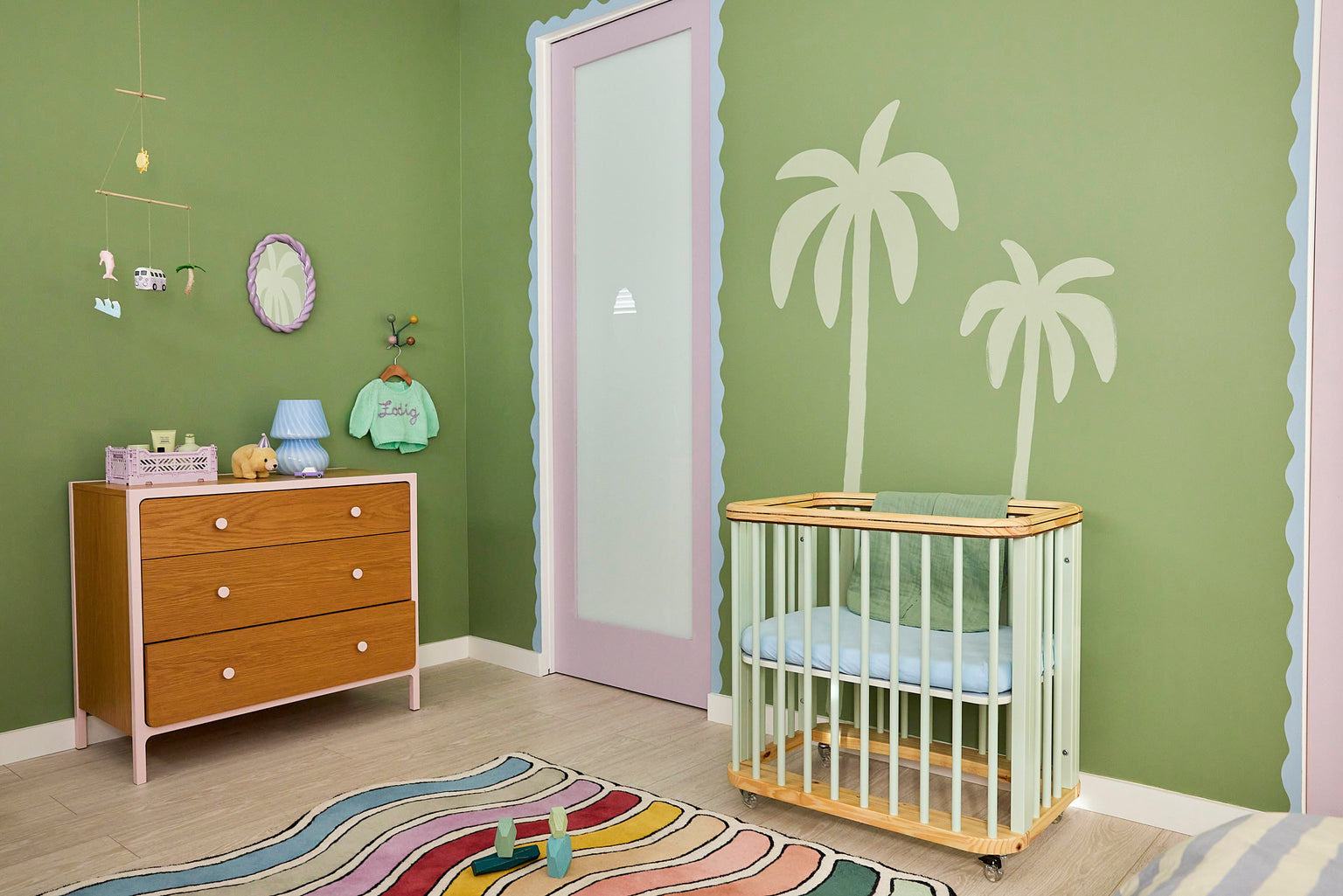 Nursery Tour
Capturing California Love in a Nursery
This nursery will have you California dreaming with its handpainted palm trees, coastal paper art and vibrant hues to match. Enjoy the views as artist, prop stylist and set designer Chloe Fleury shares how she captured the joy of living in Los Angeles in baby Zadig's nursery.
First off, tells us a little about yourself!
I am a color lover and have a big passion for interior design and decor in general. I live in Los Angeles, CA with my husband, my daughters Lula and Anouk, and our baby boy Zadig.
Interior style in 3 words:
Colorful, playful, warm/welcoming
What was the inspiration for baby Zadig's nursery?
My inspiration is our life in California: how the everyday view of palm trees and sunshine makes us so happy, our weekend adventures, and dolphin spotting from the beach. The beach is our kids' favorite playground.
You have a very distinct color-forward style that is evident in your paper art, prop styling and interior design! How did you hone in on this style for the nursery?
The first piece I put in the nursery is the multicolored rug that I adore but couldn't keep in our living room because our cat scratches it! I love how it looks like waves so it was perfect for my California inspired nursery. From that rug I picked a couple of colors for the wall from Backdrop paint that looks nice with the rug. I've been really into this lilac-sage green color combo, on the way I dress him too. ;)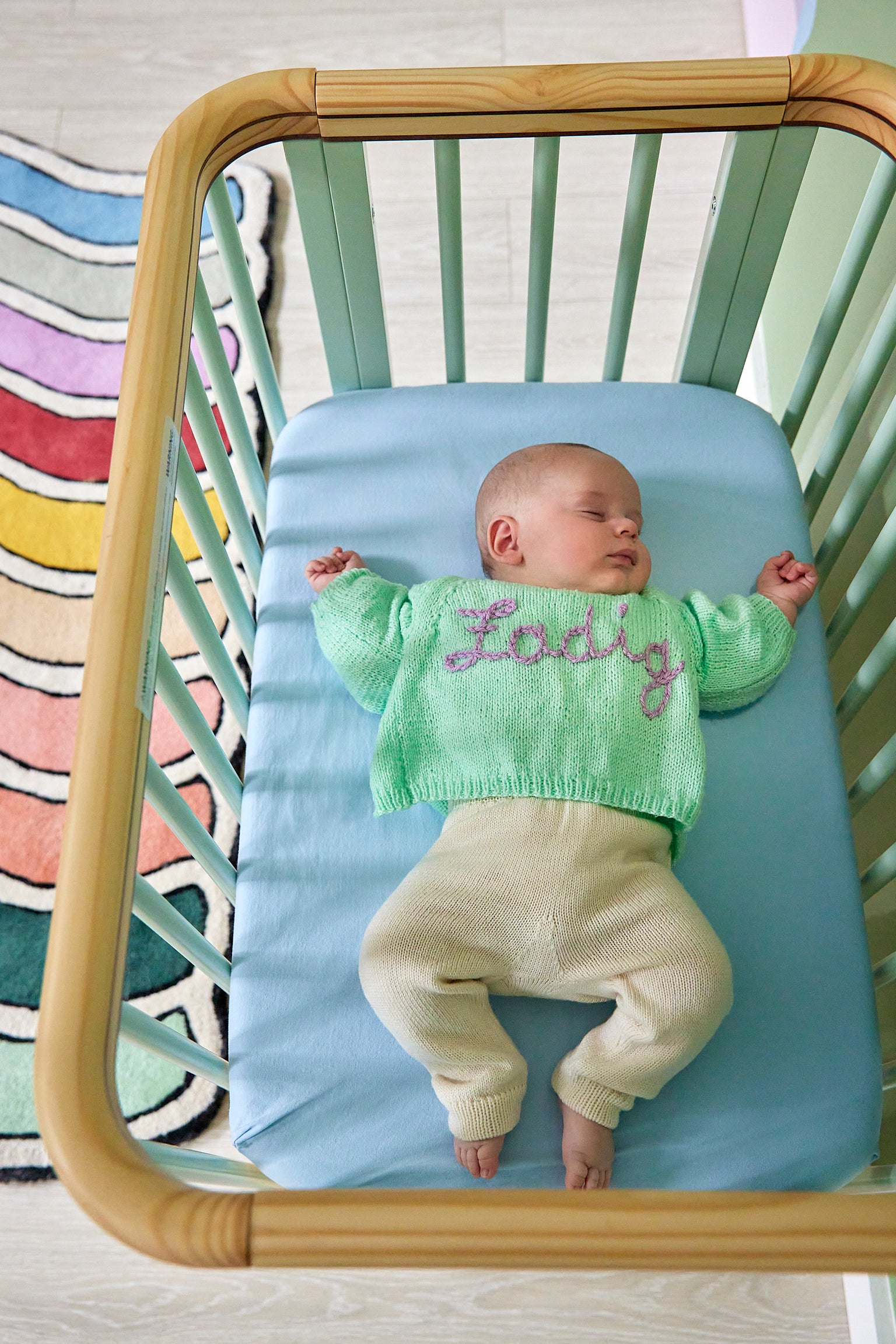 Are there any pieces, products, or decor with a special story you can share?
I had so much fun painting the palm trees on the walls while I was pregnant and dreaming about meeting my baby boy. I saw him looking at them from his crib for the first time today and it made me so happy—I hope he loves them too. I adore the Nestig crib, it's super cute and the mint color matches perfectly the nursery and I love that it is going to grow with our little one. He is now 4 months old and we are just about to convert it into a full size crib. I commissioned the mobile from LA based artist Kim Baise. I've been following her work for years and it is the perfect addition to the nursery. Zadig loves it so much and he smiles as soon as he sees it.
Any plans to create more paper art for the nursery?
I just made his birth announcement in paper art—I plan on framing the original and hang it in the nursery! I'm sure I will make more things in the future! I think my next piece will be an LA three dimensional poster like I used to make of San Francisco and Mexico.
We like to think about nurseries as spaces for everyday magic, any favorite motherhood memories in the room so far?
My favorite memories so far are the hours I spent looking at and feeling the kicks inside my belly, waiting for him, and all the time I spent breastfeeding him when he was so tiny—these moments where so precious. I slept on the bed in his nursery the whole month before he was born and during his first week because I was too tired to go up the stairs where my bedroom is. I also adore coming to the nursery when he wakes up from a nap and he smiles at me.