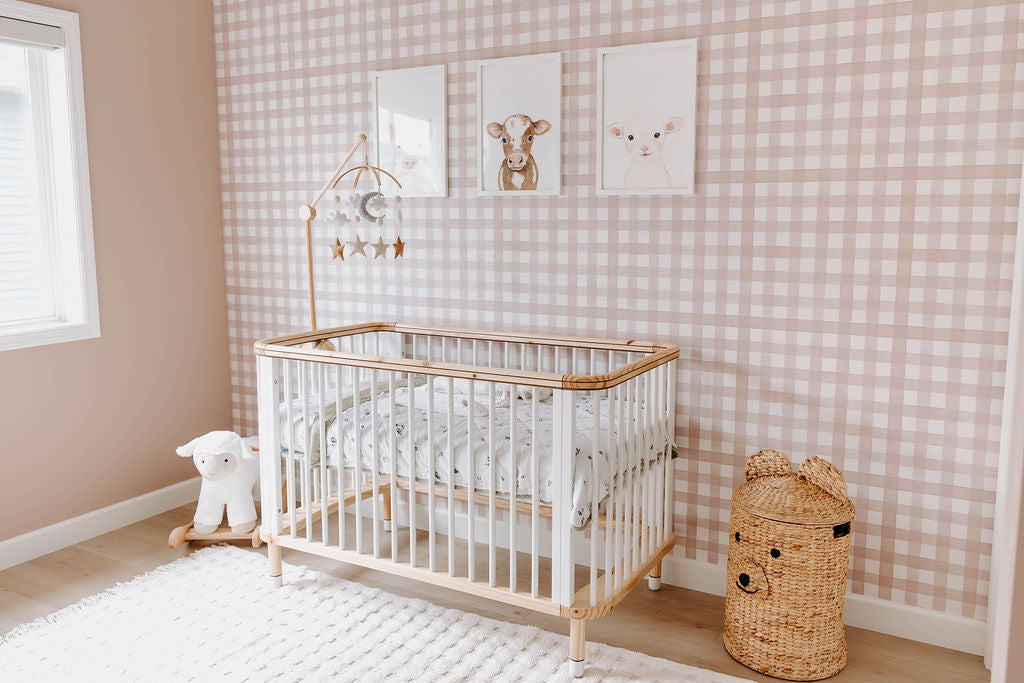 Nursery Tour
Gingham: A Forever Classic in the Nursery
It's easy to fall in love with Jacqueline Fransway's nursery: hues of pink, natural wood and soft textures create a cozy and classic feel. Plus, the wall art of baby animals add a dash of country.
We're thrilled to partner with Jacqueline and create a custom Blush color way of our Gingham wallpaper to complete her dream nursery. Below, she gives us a tour of her favorite room in her home.
What was the inspiration for the nursery?
For this nursery, I wanted to bring in a little more girly country. With us just moving back to the Midwest, this is a vibe that feels most at home and cozy to us. We definitely accomplished that feeling.
Interior style in 3 words:
Minimalist, modern, farmhouse
Shop Jacqueline's Nursery
What are your favorite details in your nursery?
I absolutely love the raw wood mixed with the Gingham wallpaper. We always knew we wanted to do a pattern wallpaper and creating this exclusive color in blush made our dream nursery come together.
Shop Jacqueline's Nursery
Are there any pieces, products or decor with a special story you can share?
I will cherish the time my husband and I spent putting it together and creating a beautiful space. It truly was so fun to be able to bring us together and soak in all these little moments of building a room filled with so much love. We can't wait to share it with our little girl.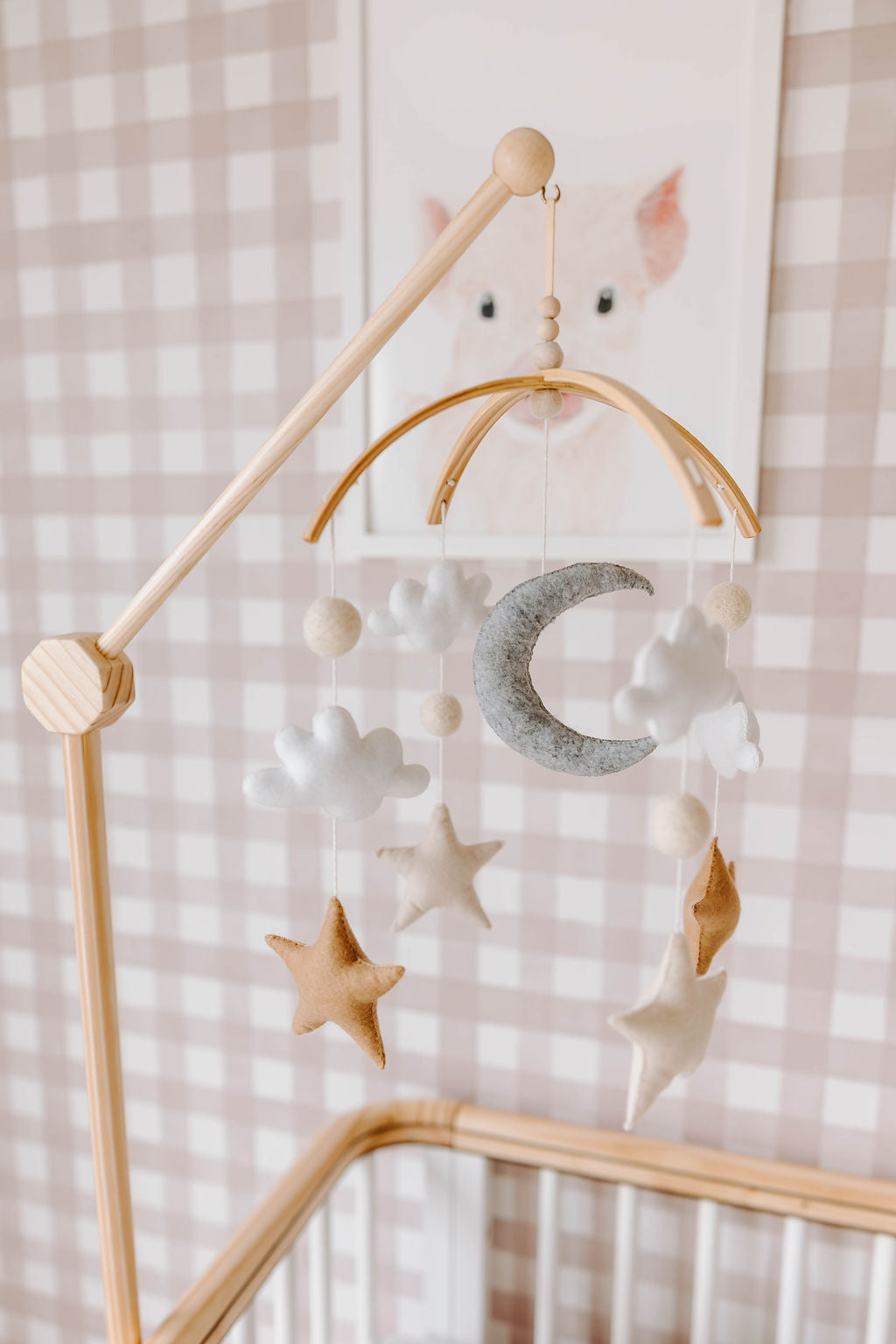 What do you hope your baby will love most about his nursery?
We hope she feels all the cozy and safe vibes coming from this room along with all of her beautiful furniture pieces.
We like to think about nurseries as spaces for everyday magic, any favorite parenthood memories in the room so far?
Not only is this our favorite room in the house, but we have a mini goldendoodle dog and whenever we can't find him, we know he is sleeping right next to the crib. He can feel like peaceful and calm vibes coming from this room just as much as we can.