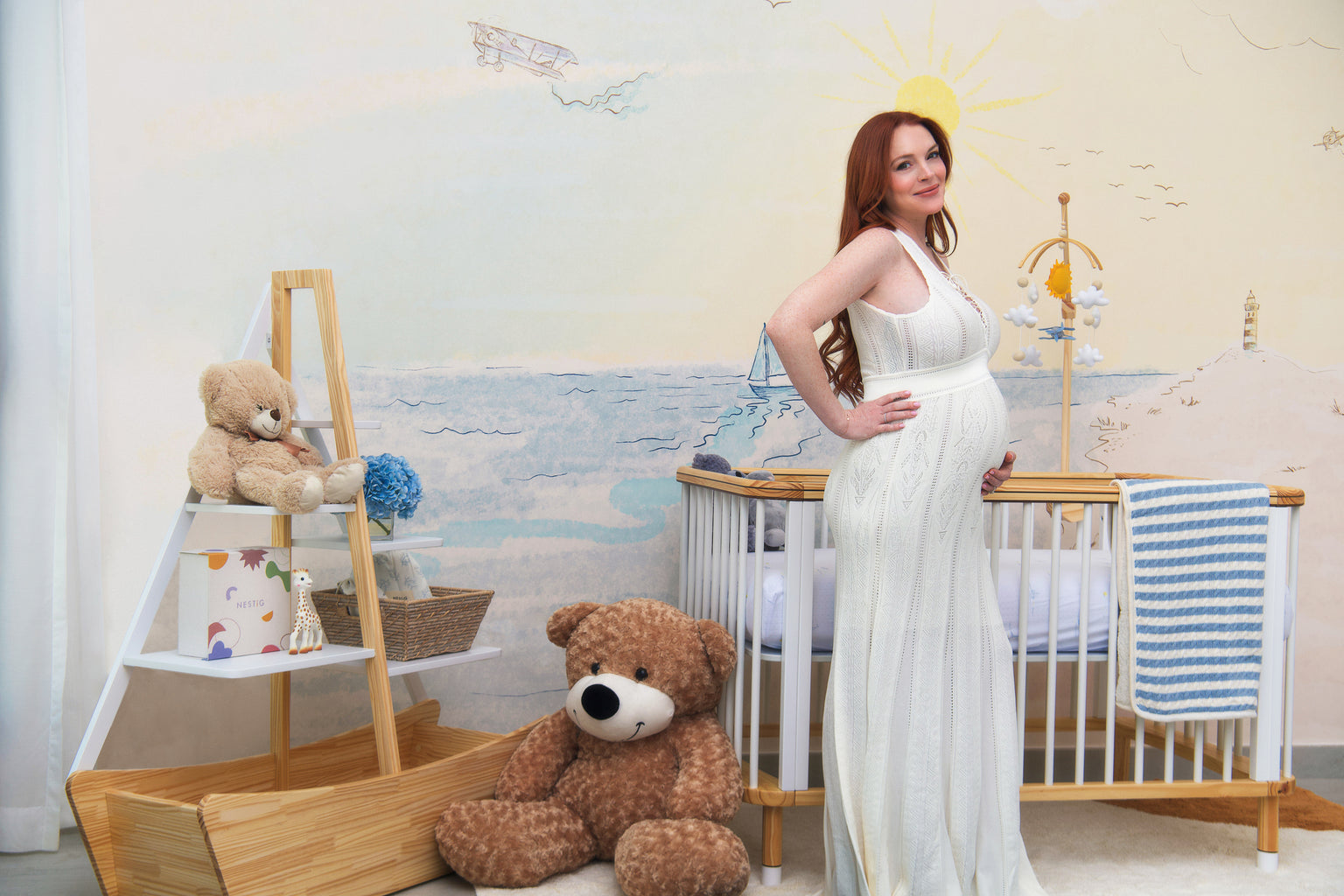 Nursery Tour
How We Brought Lindsay Lohan's Dream Nursery to Life
Our exclusive nursery collection with Lindsay Lohan was a labor of love between Lindsay and our in-house Product Development team based in Brazil.
Guided by their mantra of always putting their "hearts and guts" into what they do, the team created stunning pieces that perfectly captures Lindsay's vision for a calming seaside nursery: "I wanted it to be a place where you could almost hear the waves, a place to share that really beautiful feeling of belonging with my child."
The starting point for the collection was to channel the vibe of a beach day, particularly the feeling of freshness and peace. The team developed mood boards as they researched interior styles from California beaches to the Hamptons. Throughout the creative process, the team imagined how Lindsay's family will create everyday magic and enjoy interacting with the pieces in their life.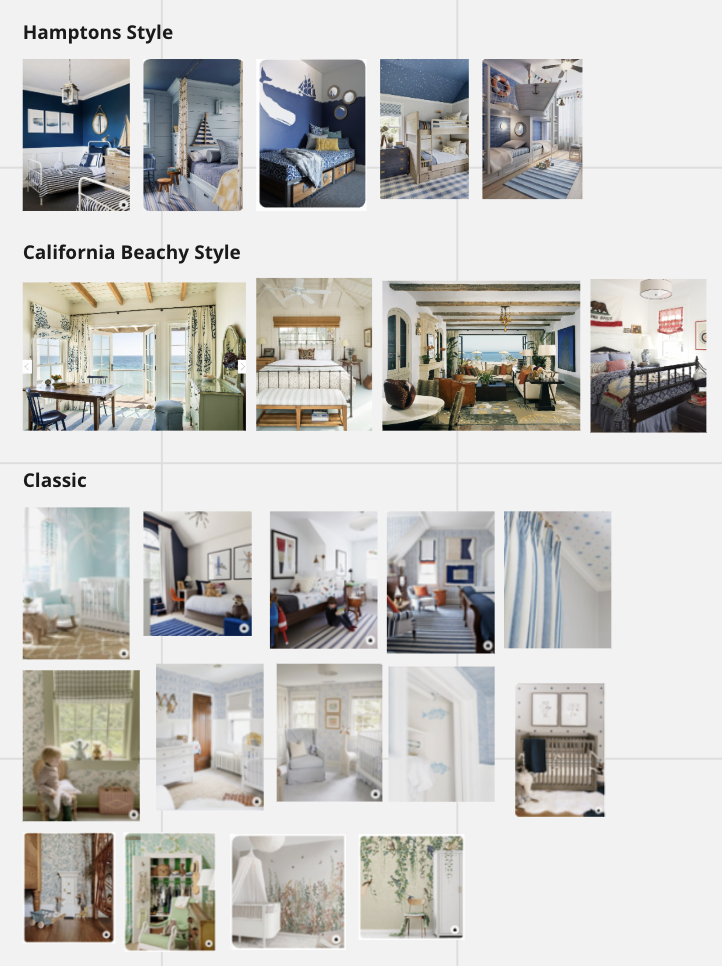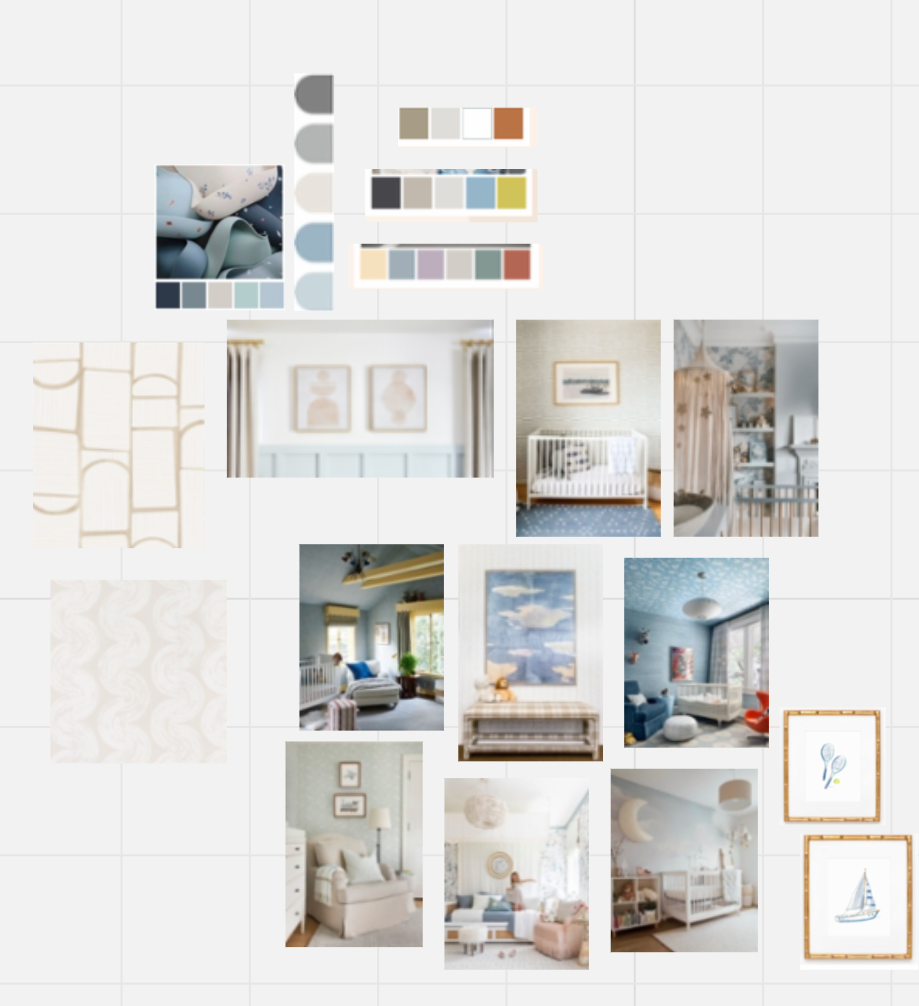 Lin, our Senior Surface Designer, worked to translate the vision by hand-drawing what came to be the Morning Light wall mural. Incorporating Lindsay's feedback for a sunnier color palette, the gorgeous watercolor-style mural became the statement piece to anchor the collection.
From there, the designers pulled from the mural's details of sailboats, birds, lighthouse and gentle waves to create the pattern for the Set Sail sheet set.
The team encountered a challenge: how to design a collection that feels fresh without being repetitive? The team closed their eyes and remembered the feeling of seeing the sunset from the sand. From this, they designed the Breeze Rug, a fresh and abstract addition to the collection.
They also sprinkled lovely personal details from Lindsay: the Aviator Rug and Aviator Mobile both capture her husband's love for flying.