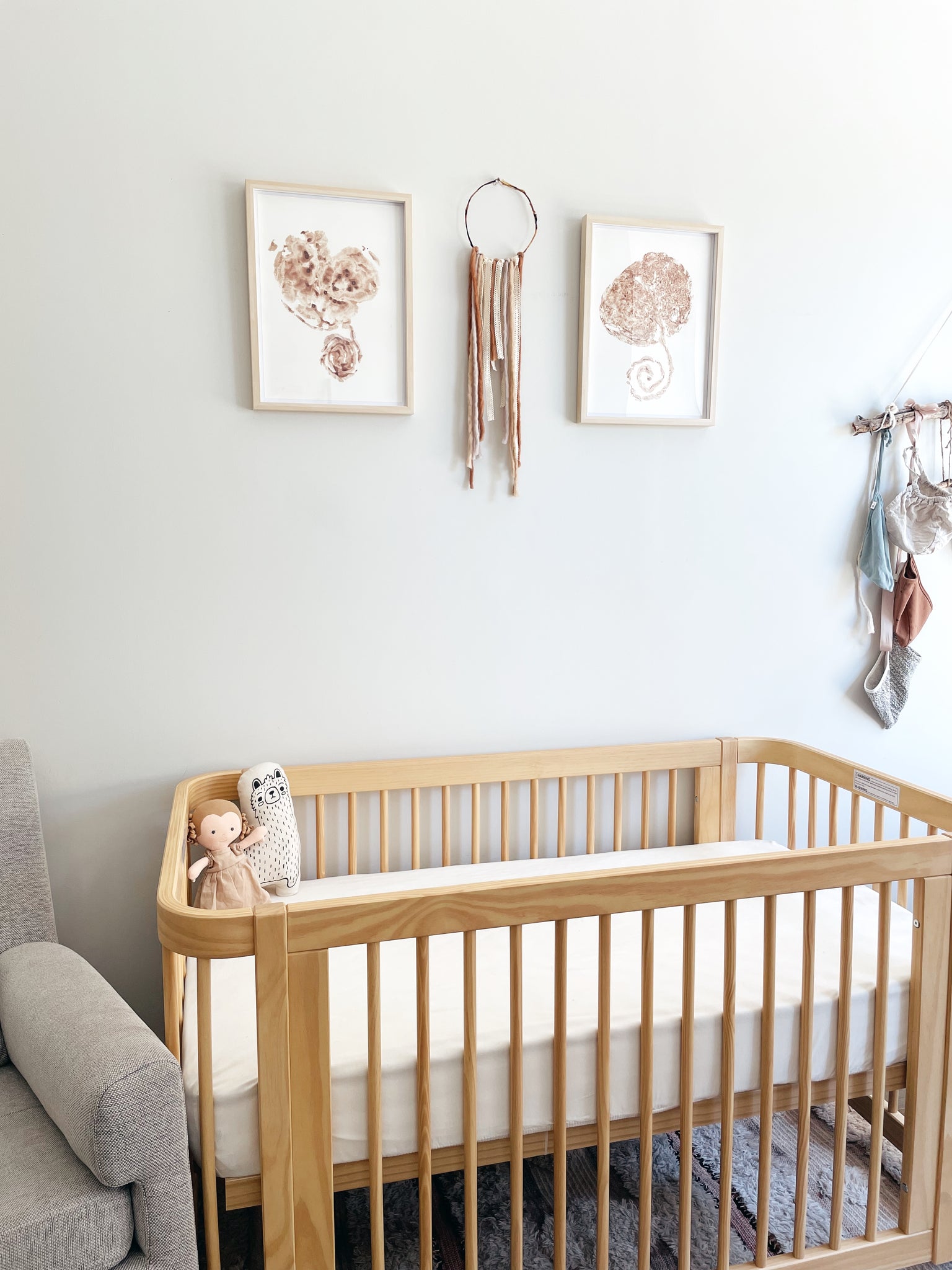 Design Advice
Nursery items to look for when shopping secondhand
Having a baby is no small financial investment! If you're feeling a bit fatigued after loading up your various online shopping carts these past few months yet still need to add some finishing touches to your nursery, why not consider going the secondhand route for a handful of key pieces? Below are our favorite nursery items to scoop up when visiting local thrift and antique stores.
Picture frames
You're going to want to print out and display some framed photos of your little one's first few days, or maybe you have shots from a maternity shoot that you'd love to showcase in your child's nursery. There's no need to shell out $20-plus for an individual picture frame when you can grab a handful for that same price during your next thrift store visit. One key tip: When you're browsing store shelves, remember to look past the art that's inside a frame and focus on the frame itself—you can always throw away that random family photo! And if you find a plain wooden frame that you like, note that you can always personalize it with some paint or fabric.
Storage baskets
Storage baskets are a nursery essential, but brand new ones often don't come cheap. Keep an eye out for woven baskets, lidded baskets, plastic bins, and wicker hampers while you're out at the thrift store; you really can never have too many! Less exciting bins can sit in Baby's closet while cute fabric wrapped ones can hold books and toys on her shelves.
Board books
When you come to think about it, the same handful of classic board books have been in rotation for decades on end! Before ordering these beloved titles online, take a stroll through the aisles of your local used bookstore and keep your eyes peeled for titles such as Pat the Bunny and Goodnight Moon. Good reads like these never go out of style!
Small chests
Every nursery needs a storage chest or two; they'll come in handy as you stash away onesies, sweaters, socks, and more. Picking a three-drawer chest that can grow with your little one and make its way into a toddler or big kid room is never a bad idea. Look for natural wooden designs or lacquered pieces in a solid color.
Accent chairs
Before buying any upholstered pieces secondhand, you'll want to closely examine the fabric for stains, spills, or smells. But if you come across a charming chair in a thrift or antique store and it appears to be in excellent condition, there's no reason to leave it behind. After all, this is a great way to save money—quality furniture doesn't come cheap! Going the secondhand route when it comes to larger pieces is also a great way to avoid dealing with any supply chain delays or delivery issues. 
If you come across a piece with beautiful bones but the fabric has seen better days, consider taking it to an upholsterer and refinishing it in the textile of your choice. Note that this approach may not necessarily save you money in the long run, but it will definitely make your nursery appear more custom and unique.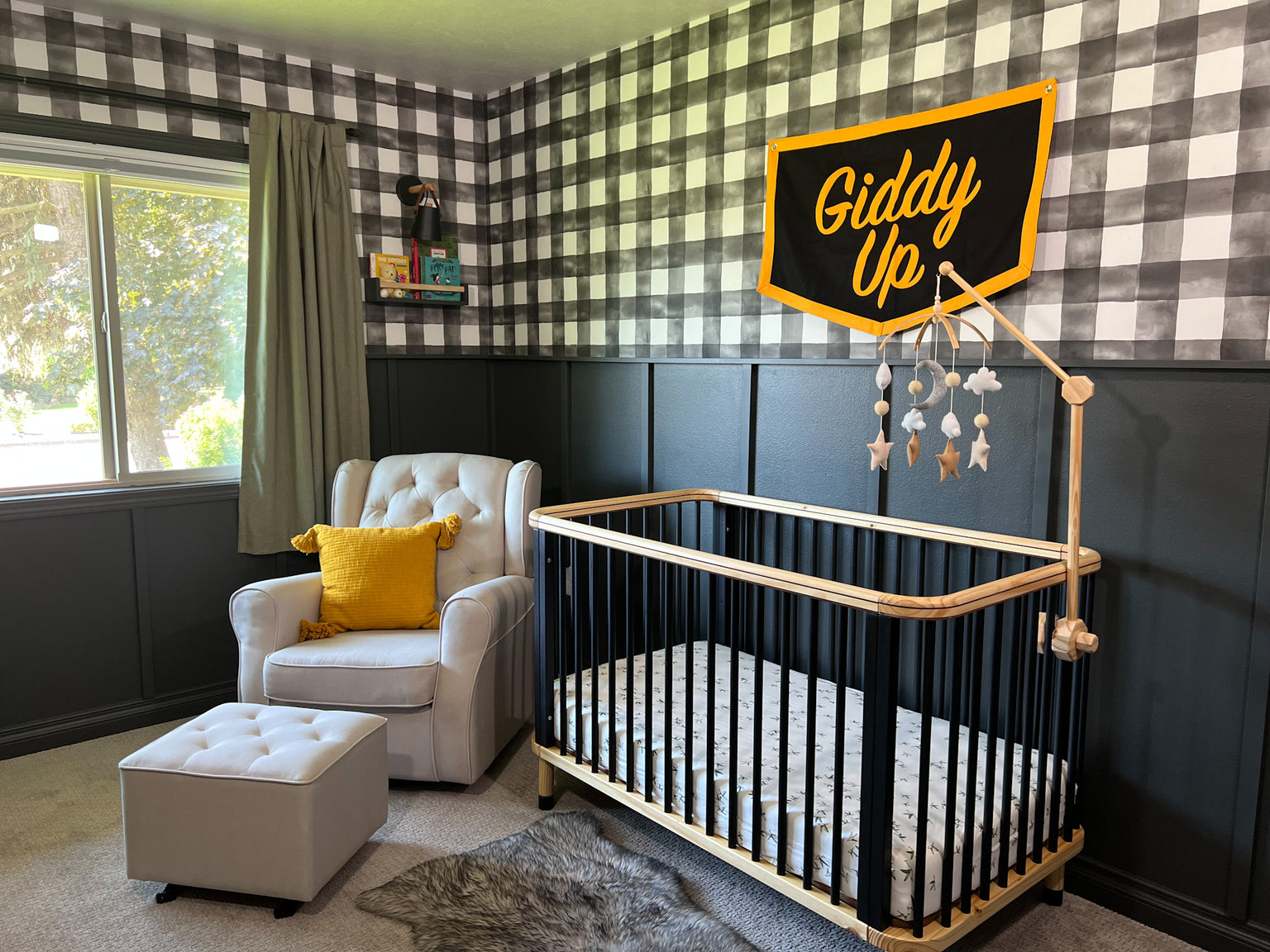 Artwork
While thrift store artwork can be hit or miss, the thrill of the hunt means that you truly never know what you might find. Therefore, it's always worth taking a quick look for pieces that may complement your nursery design scheme perfectly. If you're designing a nautical nursery, keep an eye out for anything maritime related. If your nursery features a circus theme, go big with animals. Vintage or antique stores are great places to browse when looking to achieve that grandmillennial or Coastal Grandmother vibe. Bring on the romantic floral designs! If you need to pop a thrifted piece into a new frame, that's certainly ok. There's no need to pass on the perfect piece simply because a frame is out of style or beaten up; that can easily be fixed.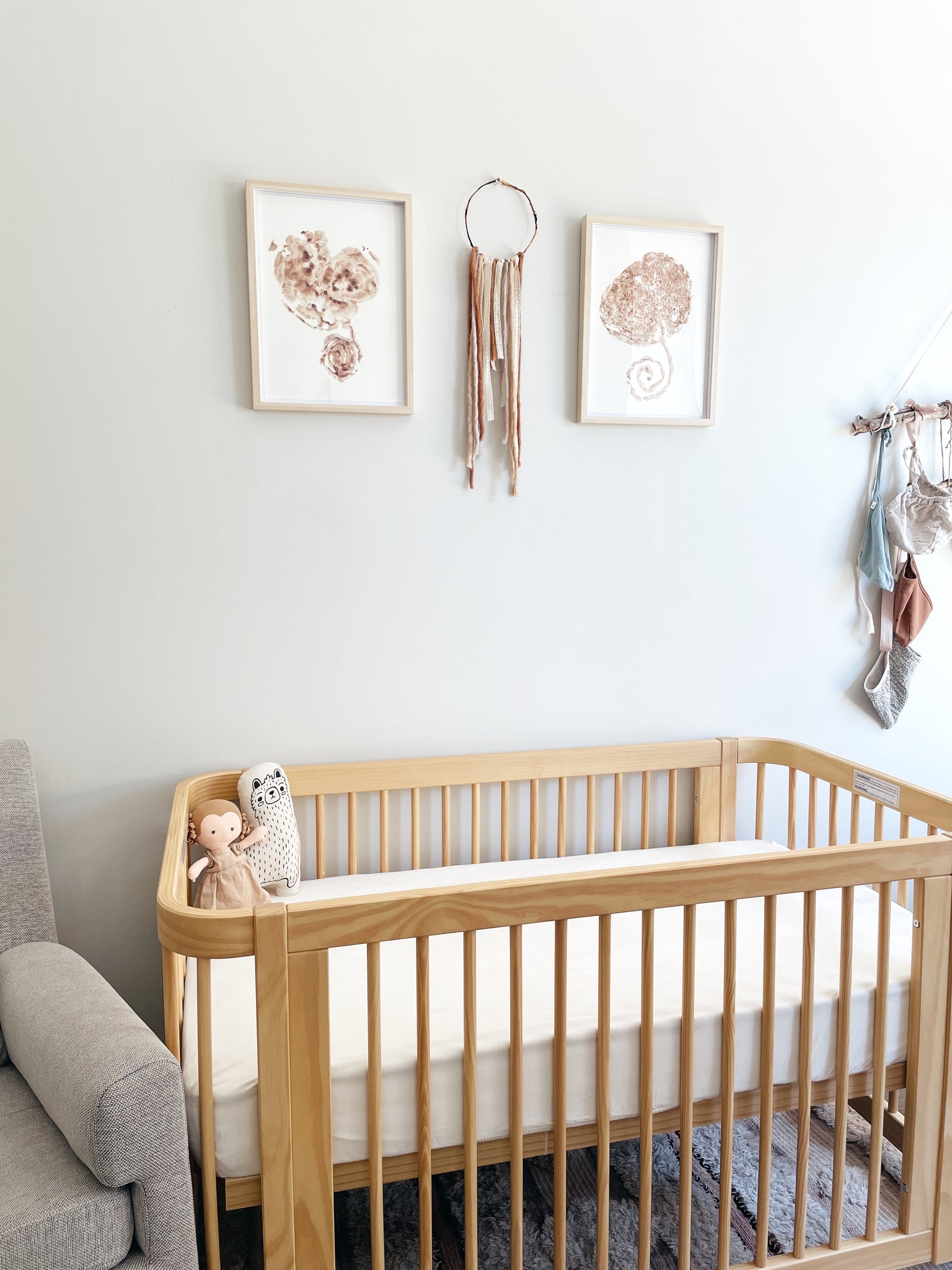 Feeling ready to hit the thrift store? Note that when it comes to shopping secondhand, practice makes perfect. You most likely won't score everything on this list in one go, and that's ok! You'll first want to get a lay of the land and explore the various shops in your neighborhood to get a sense of which retailers tend to have the best selection and quality of pieces. Happy hunting!