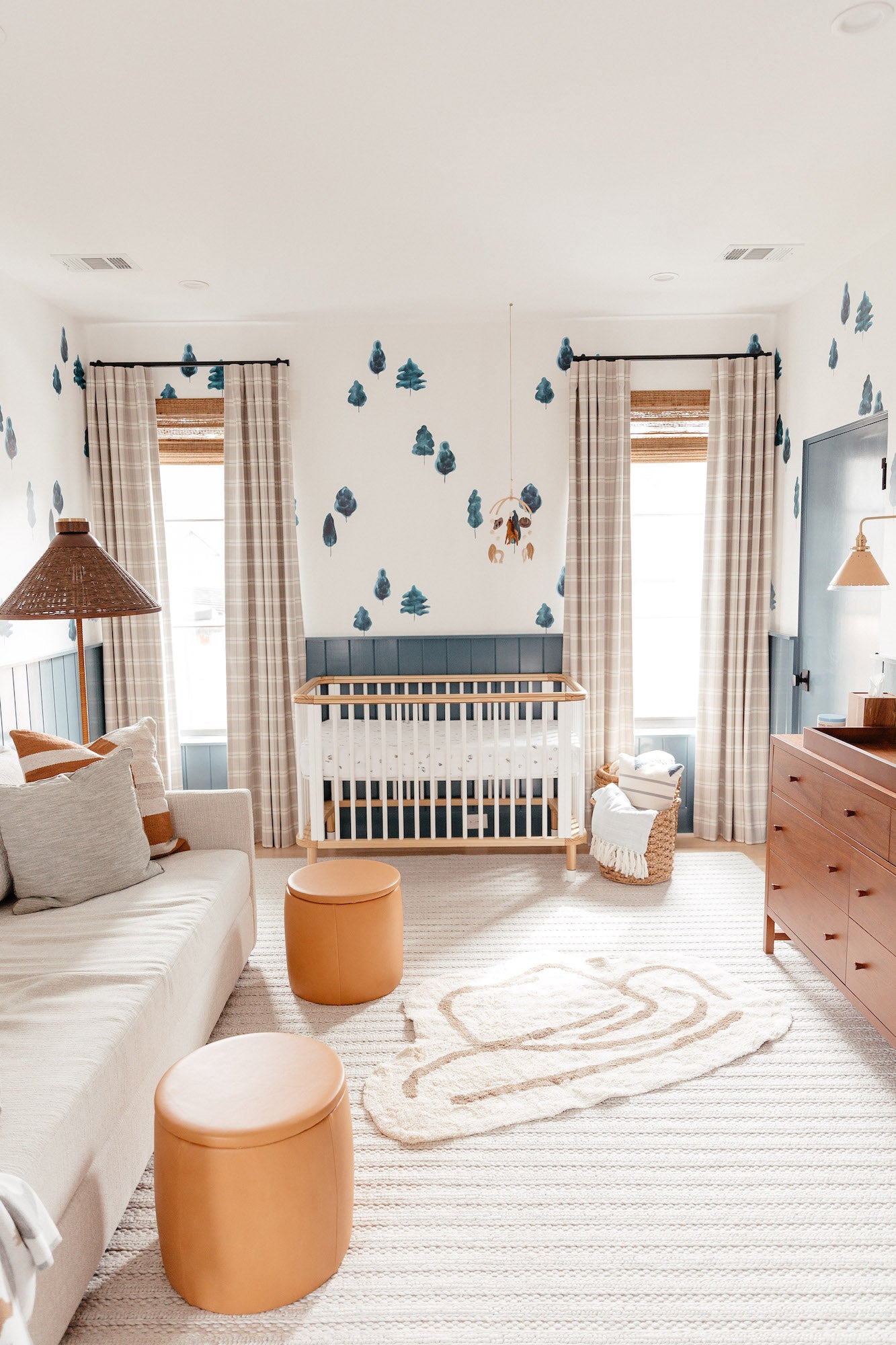 A Behind the Scenes Look at Our Dani Austin Collection
We just launched a beautiful new collection in partnership with creator Dani Austin. Here, our co-founder and CMO Sara talks a little more about how every detail came to life!
When Nestig first launched, Dani was one of the first creators to get one of our cribs. Seeing our product in her gorgeous nursery was such a surreal moment for me! The room was so unique and inspiring and we felt honored to be included!
When Dani announced that she was expecting baby number two, I knew we wanted to work together to help her create something special in her nursery. I sent over a few ideas that I thought could be super cute and the wheels started turning! We decided to work together, not just on the crib this time but on all of the pieces that would come together to create the room. We worked closely with Coats Homes to set the mood for the space and from there our design team got to work.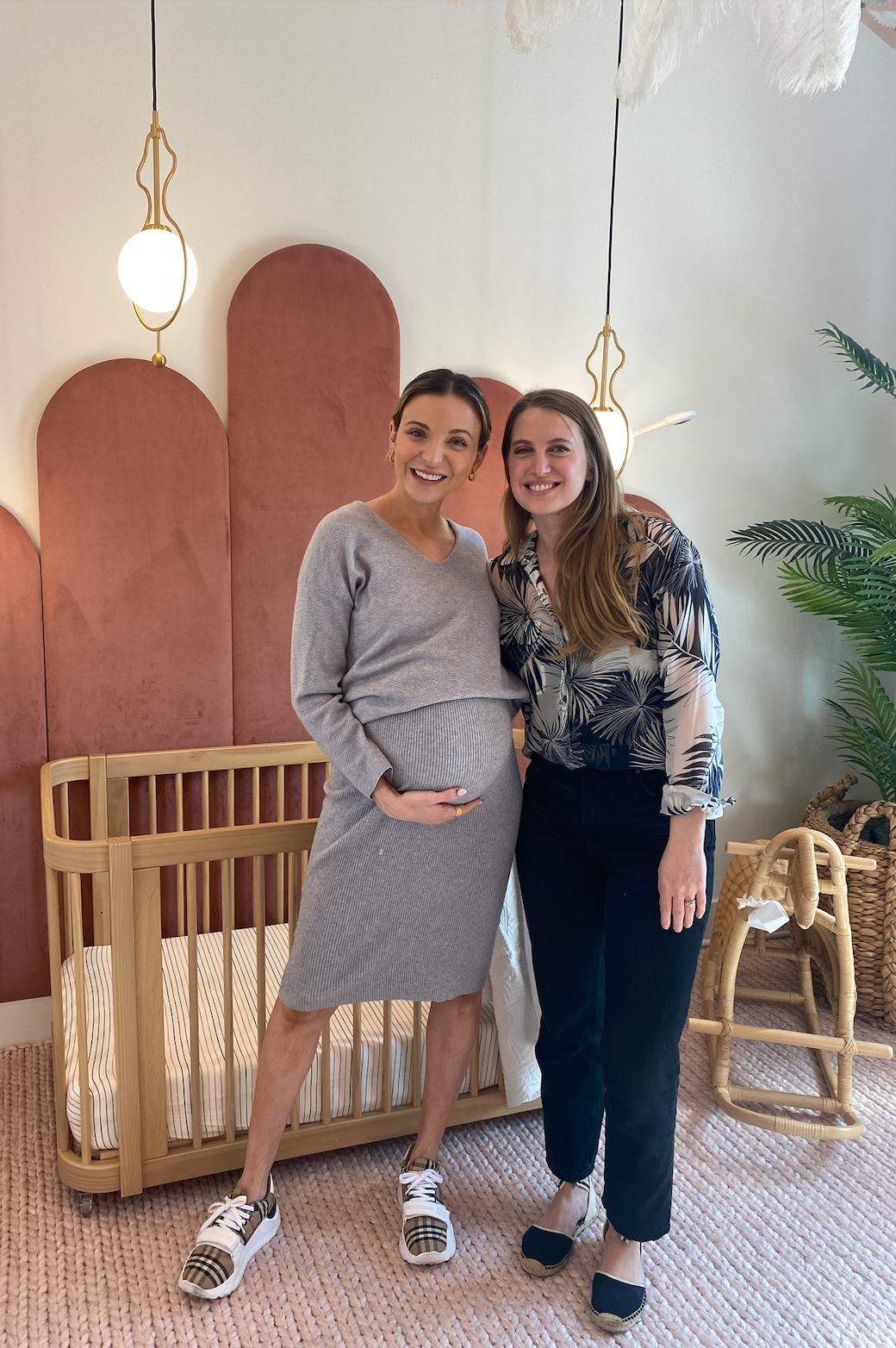 Dani was very excited to work on a baby boy's nursery and was feeling inspired by classic, preppy menswear—think Ralph Lauren!—but didn't want anything too derivative or on the nose. As we started working together we slowly developed the modern yet classic, equestrian, Texan style that would later blossom into the full collection.
After we had the initial concept, Nell, our Community Marketing Associate and I went to Dallas to see the room that would become the nursery and make some final design decisions! We finalized on the paint color, curtains and a few other details. It was so fun to meet Dani in person, share some samples and get to finally see Stella's nursery!
We got back from Texas fully energized to put the finishing touches on the collection and start the production process. We finalized the scale of the gorgeous Juniper wallpaper print that makes such and incredible statement in the space and started shipping the first samples from the collection to Dani!
The team from Coats Home helped with the flawless install of the wallpaper as well as the gorgeous wainscoting (in color Tempe Star from Sherwin Williams) for a perfect match with the Juniper print.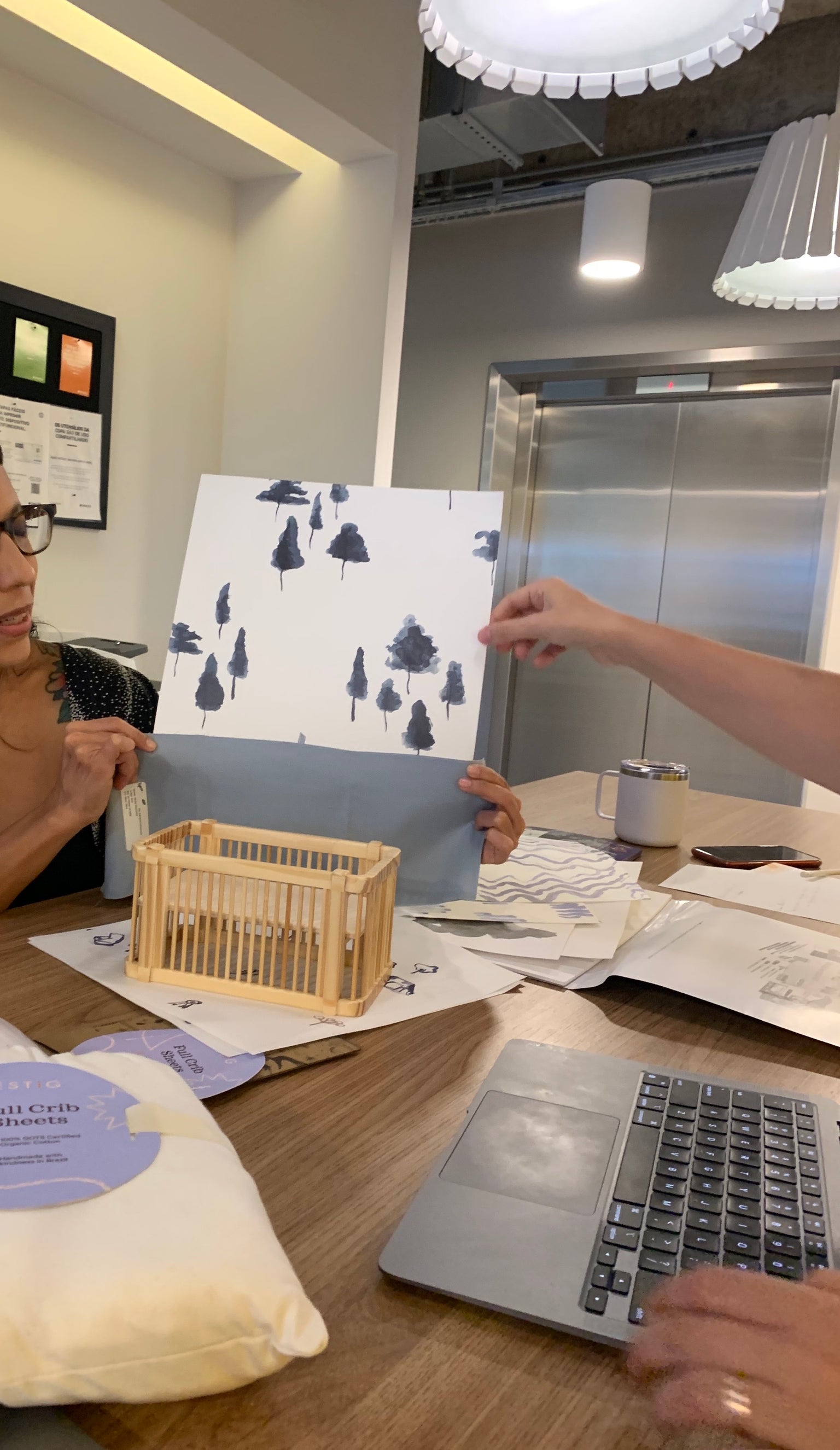 Then all of the pieces of the room really started to come together! Wallpaper for a bold statement, rugs and quilts for texture and coziness, super soft organic sheets and the mobile for height and movement. We love the way the space turned out and how it reflects Dani's inspiration of Texas country meets Ralph Lauren sophistication!