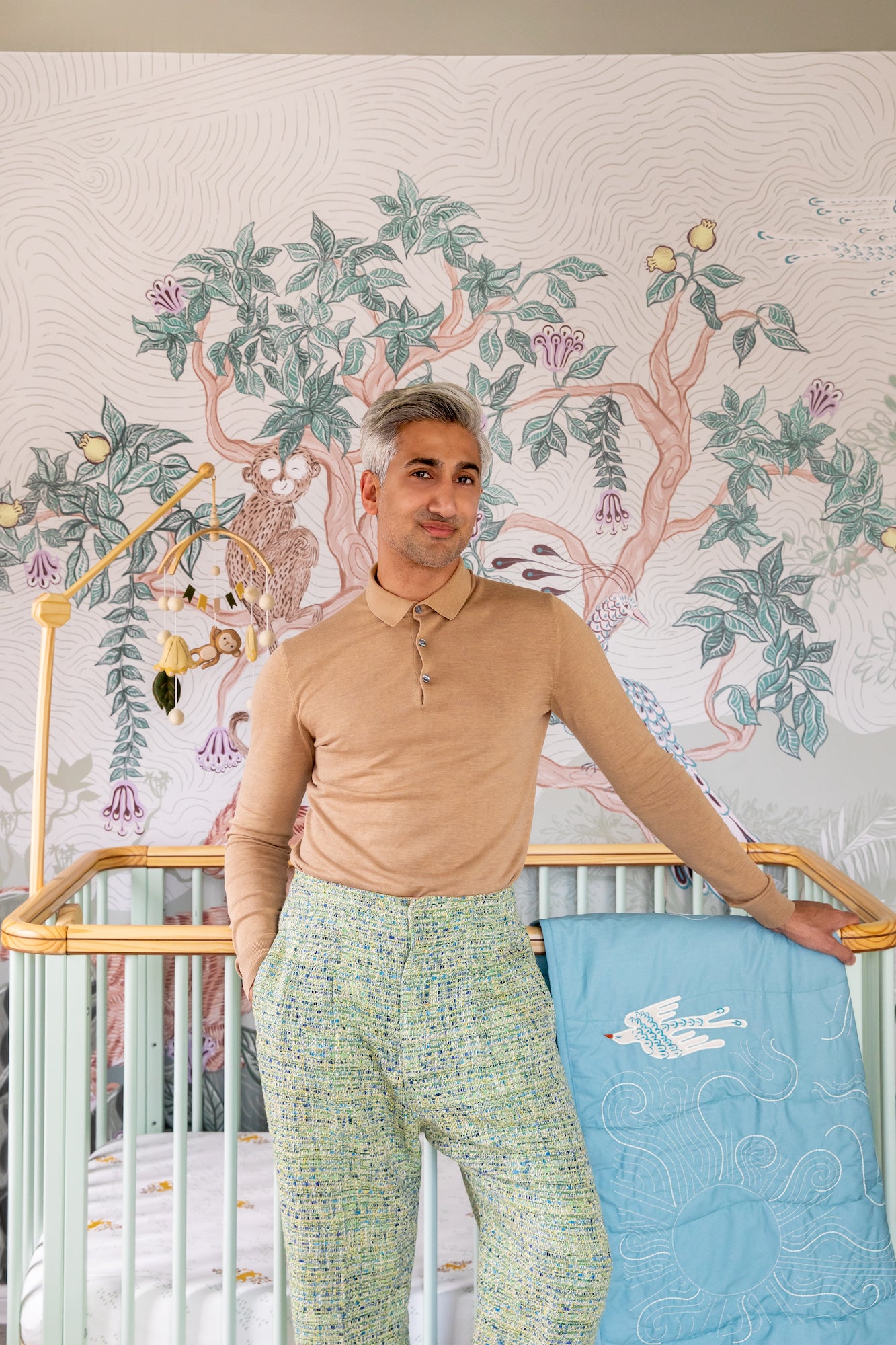 Bringing it to Life: How We Created the Tan France Collection
We're thrilled to be partnering with Tan France on an exclusive nursery collection inspired by his son Ismail's love for wildlife. This collaboration explores the connection between Tan's design style and his son's passions—creating the perfect harmony between sophisticated interior design and childlike wonder! Read on to discover more about how this magical collection came about.
When we first set off on this journey to design Ismail's nursery collection, we met with Tan to discuss his hopes and dreams for his space. Tan was very passionate about creating a nursery that had elements his son would automatically respond to—he wanted a place where Ismail would feel right at home. 
As we talked, we learned a little more about both Tan's style and Ismail's loves, which turned out to be something we were very excited about—animals! Ismail loves watching David Attenborough documentaries and in particular loves the playfulness of monkeys. This was our initial jumping off point for the collection; it gave the design direction a foundation that was rooted in Ismail, which Tan loved.
From there, we worked to flesh out the room—wanting to give it an elevated feel without ever getting into the realm of stuffy or too serious. Tan's design POV is so strong, it was easy to shape together the additional elements that would help the space feel like him and his partner Rob. In the end, we looked to gender neutral colors and classic English countryside elements to top off the whimsical world. 
Once we felt strongly about the direction, our illustrators worked hand in-hand with Tan to design all of the elements. Because it is the focal point of the room, the beautiful wall mural came first, followed by the rugs and sheet sets. We worked to ensure that each different piece felt fresh and delightful, and as always, was grounded in Ismail. 
With a lot of love and a little luck, the collection came together seamlessly. We then passed along the whimsical designs to all of our partners in Brazil who thoughtfully work to hand make each piece. So when you purchase an item from the collection, you know it's been carefully considered at every step of the way, designed to delight children and parents alike and created sustainably, with kindness!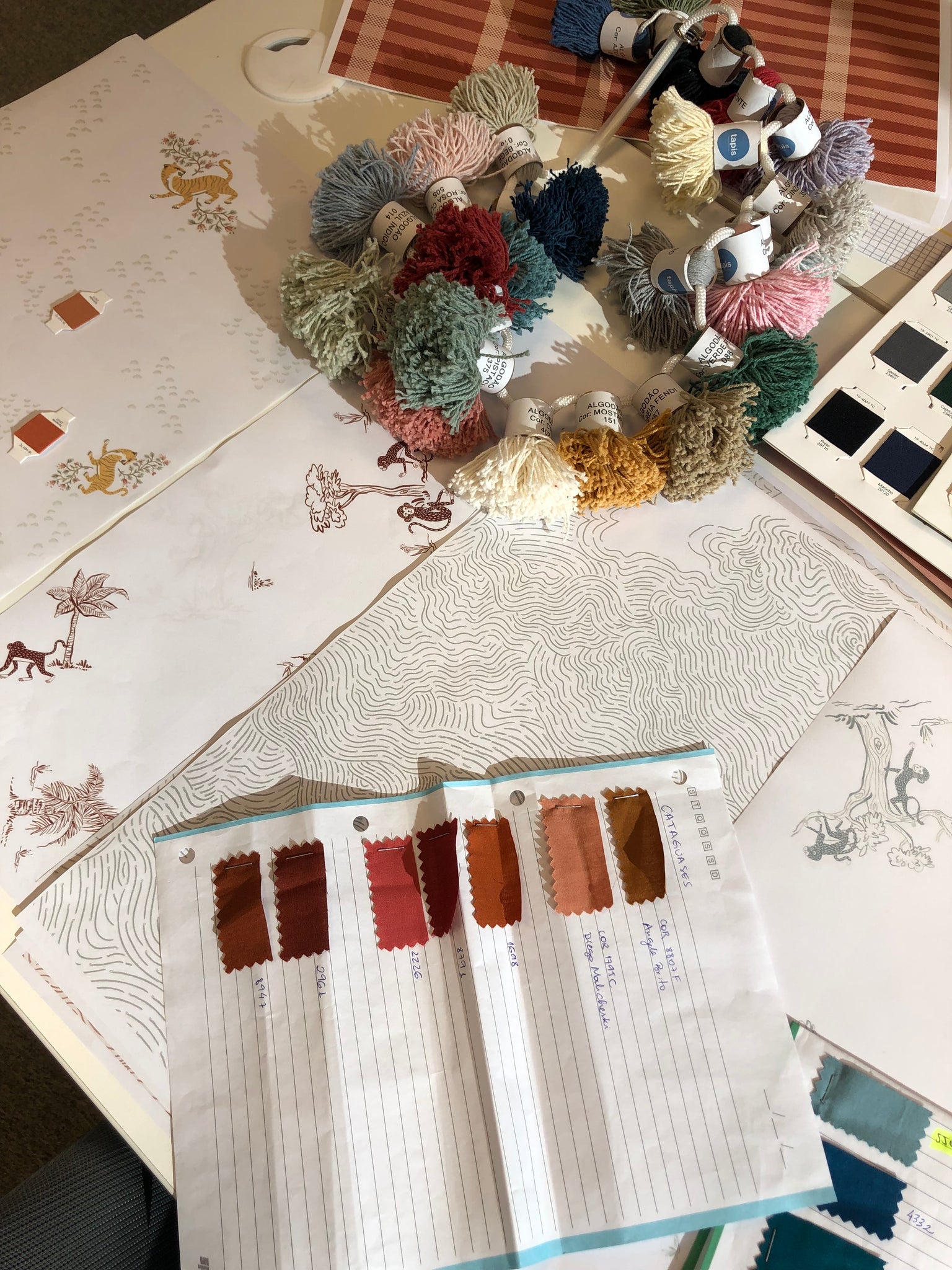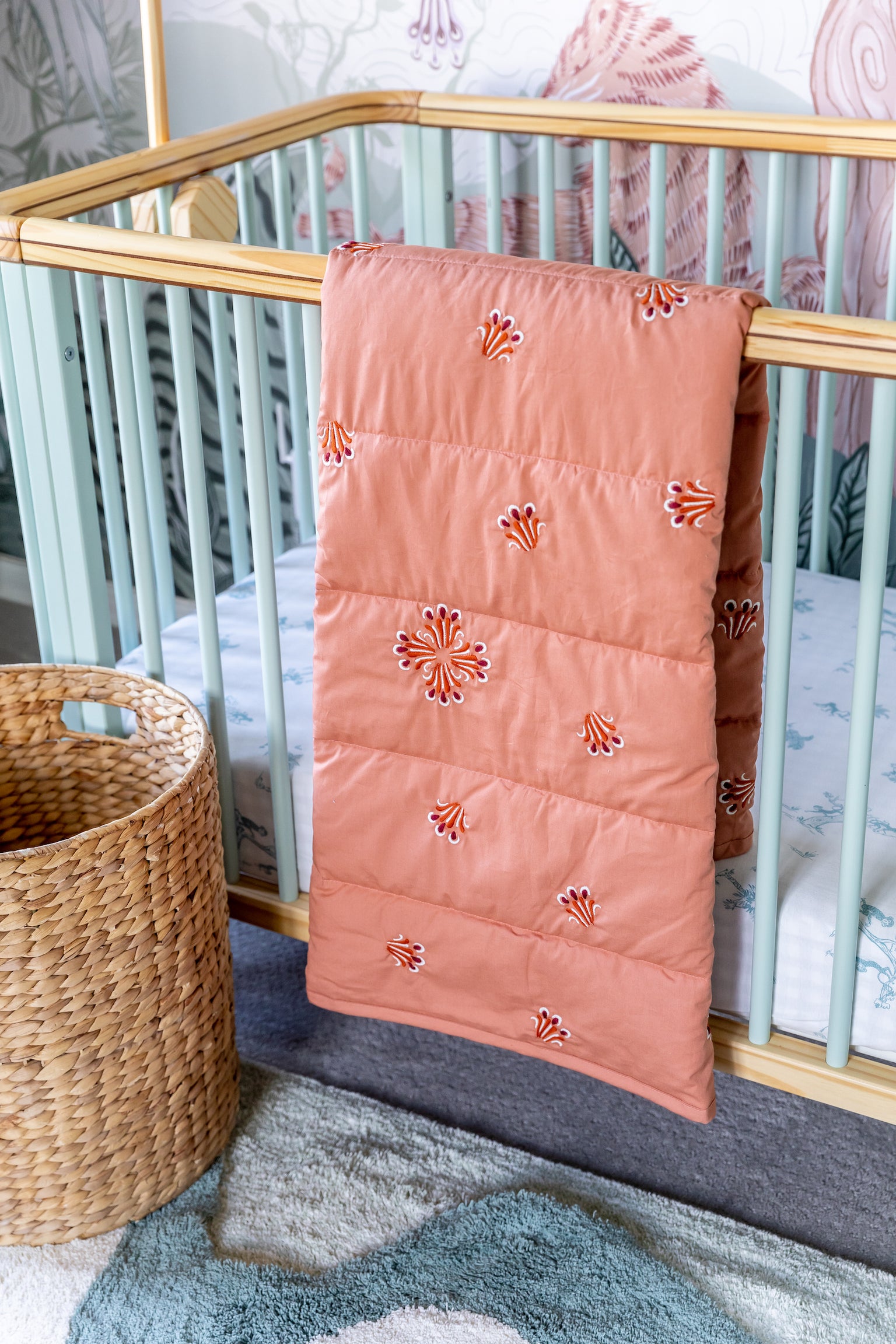 Finally, we were able to partner with amazing interior designer Candace Mary to totally transform Ismail's nursery into the wildlife wonderland that we worked so hard to create. We can't wait to see our Tan France for Nestig collection in your nursery! Snap a picture and tag us @nestigbaby so we can share in your own #nestigworlds.
Our co-founders Gui and Sara with Tan and interior designer Candace on the day of our photoshoot in Ismail's nursery!
Explore Tan France for Nestig