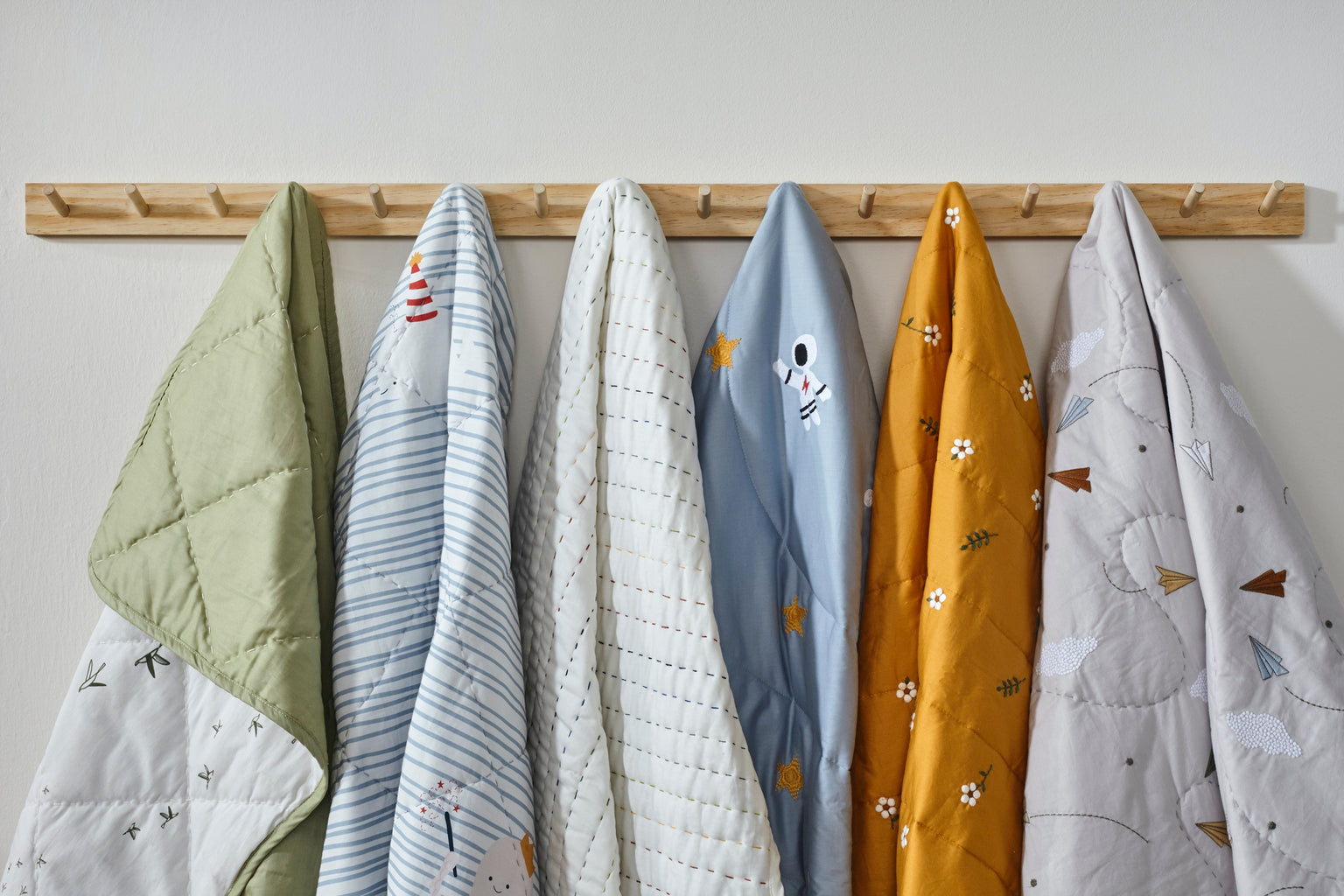 All About Our Organic Cotton Quilts
Our organic cotton quilts are designed for snuggles, play and cozy days. We wanted to make quilts because we know how special they are, how much they remind us of our own childhoods, and how they instantly bring comfort and closeness to a nursery. Read on to learn a little bit more about how each quilt is made and how you can live and love with them every day.
How Are They Made?
Our quilts are handmade in Brazil at a mother-owned textile atelier that has over 30 years making bedding for children. The founder, Fabiana, is herself the daughter of embroiderers, who learned the delicate skill of hand sewing and embellishing from her mother and her aunts growing up in her backyard in Brazil. She now owns and runs a textile factory where beautiful things are made every day. 
The combination of high-tech and age old hand sewing techniques make the quilts beautiful and durable. Each features different styles of embroidery and/or appliqué, but they all are finished with hand sewn top quilting that makes them feel timeless. 
What ways should you use the quilt?
The safest way to set up an infant sleep space is with only a firm mattress and a fitted sheet, without any extra blankets or quilts. We recommend waiting to use the quilt as an actual blanket for naps or night time until your little one has transitioned to the toddler bed (around when they are 35" tall). Please reference the AAP guidelines for safe sleep to learn more!
Our quilt is perfect, however, for use as a soft play space for tummy time, to grab for warmth (or an impromptu picnic!) when you're on-the-go, or to be used as playful nursery decor until your little one is old enough to use a blanket on their own.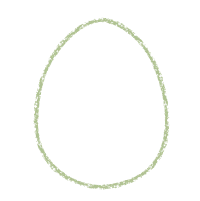 What is the quilt made of?
The exterior shell of our quilts are made with 100% locally sourced organic cotton that is colored with OEKO-TEX® certified, non-toxic dyes. For longevity, the interior filling is made with 100% polyester which helps resist clumping and withstands more frequent washing and cleaning. The embroidery is 100% polyester as well.
How do you care for the quilts?
 We recommend machine washing your quilt on the cold/delicate cycle. You can tumble dry on low or hang dry—whichever you prefer!