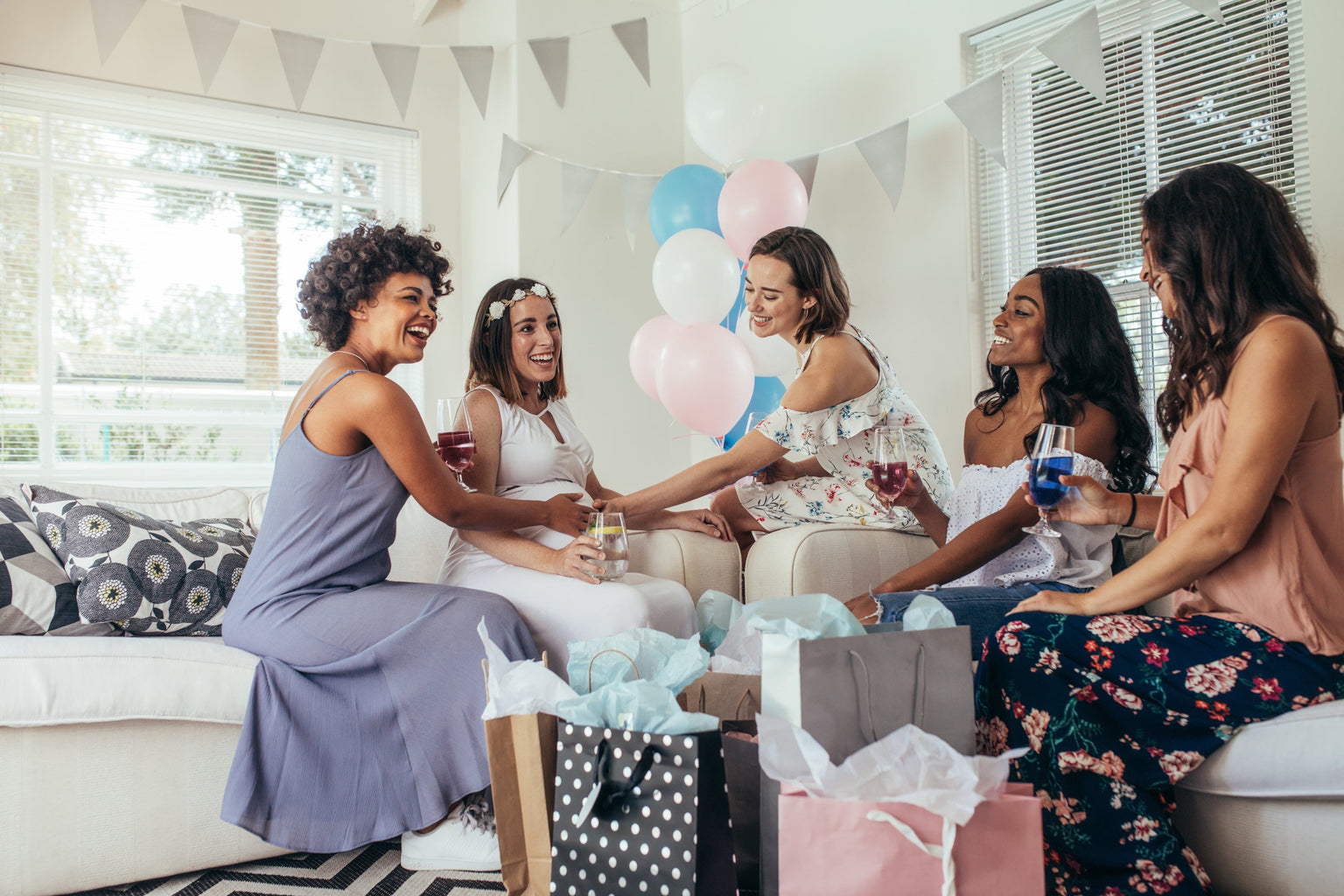 Design Advice
Entertaining Experts Share Their Favorite Themed Baby Shower Ideas
Hosting a baby shower for a friend or helping a loved one plan for your own? It's always fun to plan a themed shower, but perhaps you're struggling to settle on the right one for you or your pal. We asked entertaining experts to chime in with their favorite themed baby shower ideas.
Host a Tea Party
Who doesn't love a classy tea party? "They're a fun throwback to the 1950's with finger sandwiches, real tea service, and petit fours," explains Audrey Pierot, the founder of Audrey Pierot Events. You can certainly host a tea party baby shower on a budget by making your own cucumber sandwiches, picking a fun tea flavor and brewing a large pot, and scouring the baked goods section of your favorite grocery store for sweet treats. If your crowd would enjoy dressing up, go for it, says Pierot, who has planned tea parties where guests have worn hats and gloves. "It's exciting to dress up, kind of British, and makes for great photos," she comments.
Take to the French Countryside
This is another sophisticated theme that guests will love. "Think lavender, rustic elements, and light pastels," explains Melissa Fife, the founder of Events by Missy. "This can be a really elegant and simple theme, with lavender bunches as decorations, rustic baguettes and cheese for food, and maybe a Provence rosé wine for guests (and a non-alcoholic version for the mom-to-be)," she adds. 
Celebrate a Favorite Thing
The best kind of theme is one that is truly unique to the mama to be. As event planner Christine Janda puts it, "What makes you, the momma to be, just so happy? This shower is all about you alongside your bundle of joy to come, so let's let what you love shine!" This can truly take many different directions. "One of my favorite baby showers was for an owner of a boutique catering company—we put all her favorite tropical fruits in the forefront and created a tutti frutti baby shower filled with the most gorgeous produce," Janda shares. "She loves kombucha, so we had kombucha cocktails."
Go With a Bee Theme
Bees are adorable and make for a fun baby friendly theme. "If the parents-to-be want a more gender neutral theme or want the sex of the baby to be a surprise, an adorable theme to use is bees," explains Paula De Luise, founder of The Best Day Ever Events. She shares a few specific theme ideas, which include: "sweet as can bee, "mommy to bee," "what will baby bee?, "a little honey is on the way," and "sweet ba-bee."
Take to Nature
If the mama-to-be is a nature lover, there are a few creative ways to work this into the shower. "Starry night" is one possible theme, Fife notes. "A soft night theme with twinkling lights, stars, and a moon can also be quite elegant and simple," she says. "This could be especially lovely for an evening baby shower." Another nature oriented theme is "greenery and wood." Fife says, "This theme can create an elegant and organic environment. Think of natural wood tables, green foliage decorations, and hints of white or cream."
Get Twin Specific
Expecting twins? There are so many clever directions in which to go theme-wise. A few of De Luise's favorites are "two peas in a pod," "taco about twins," and "two little cuties" (a citrus theme).
Think Seasonal
Make your shower nice and festive by celebrating the season in which your baby is due. De Luise notes, "A little snowflake is on the way is cute for winter!"
Replicate Your Nursery Theme
If you're designing a themed nursery, why not make the shower the same? "This way guests think of gifts that will match the theme of the shower as well as the nursery," De Luise comments.
Host at a Restaurant
Not one for going all out with a theme? Maybe there's a local restaurant with a decor scheme you absolutely love. Consider using the space for a shower. " The existing decor will speak for itself, and if you add a few custom details like menus and favors it will still feel incredibly special," Janda says.