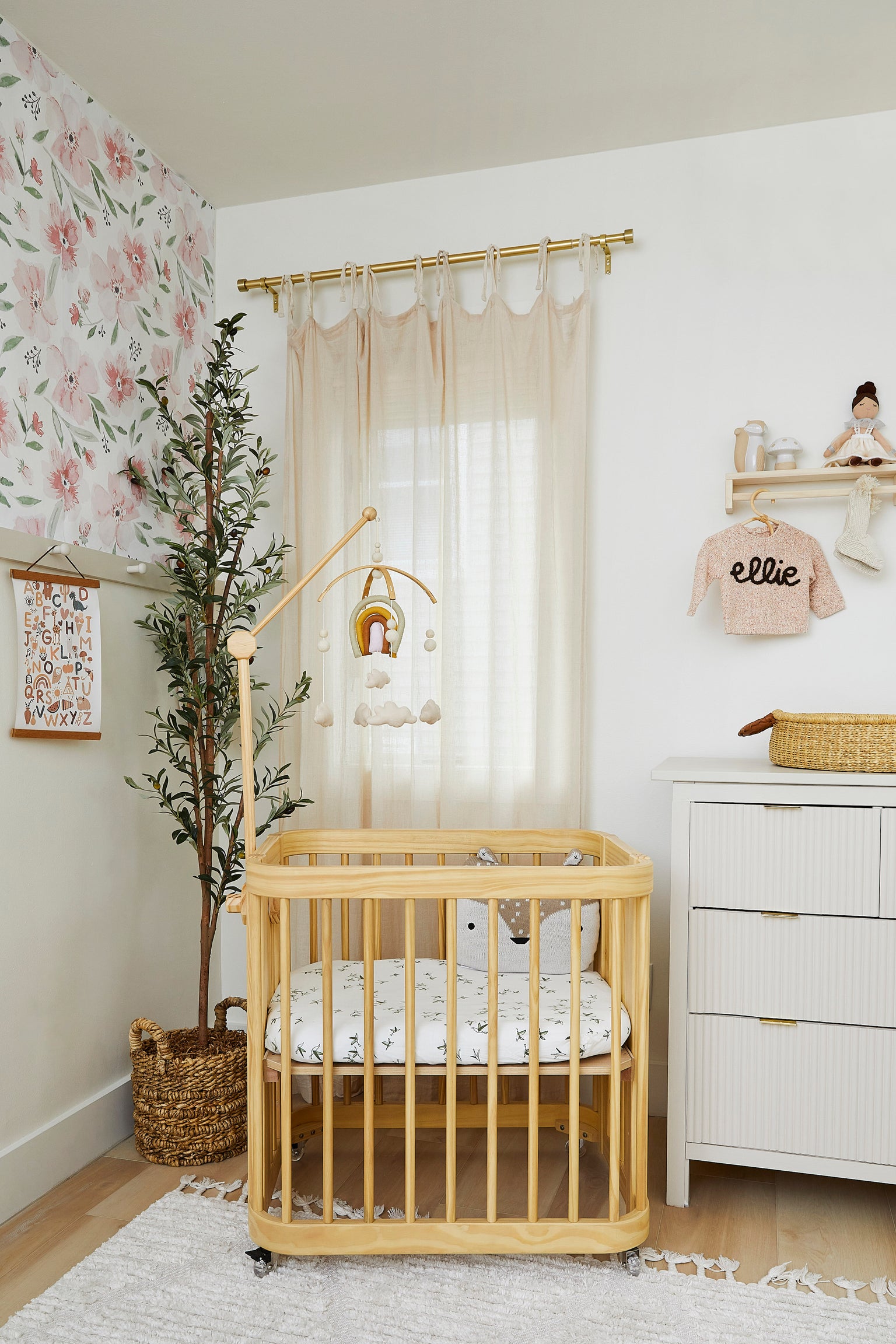 Design Advice
Designing a Boho Style Nursery
There are so many routes to go when choosing a theme or aesthetic for your nursery. Many people wish to design a space that is in line with the general design scheme present throughout their home, whether that means going for something grandmillennial, eclectic, or yes, boho! If you love boho style but aren't sure where to begin as it pertains to designing a boho style nursery, we're here to help. We've spoken with design pros and rounded up some top tips for embracing a boho look in Baby's space.
Think Whimsical and Textural
Boho nurseries shouldn't appear too stuffy or serious. "Boho style is about the connection to the beauty of nature and artisanal techniques," explains Sarah Storms of Styled By Storms. She likes to draw from creamy whites, greens, blushes, or blues when designing nurseries. "I love adding a ceiling wallpaper of clouds for some whimsy." 

Don't forget about texture in your boho nursery, either. Boho spaces are known for their textural accents—think macrame, pampas grass, woven rugs, and rattan—after all. "Layer in a nubbly texture rug, beaded flush mount, and a rattan wrapped mirror," Storms suggests. "Finish it off with a beautiful quilt and some scenic photography."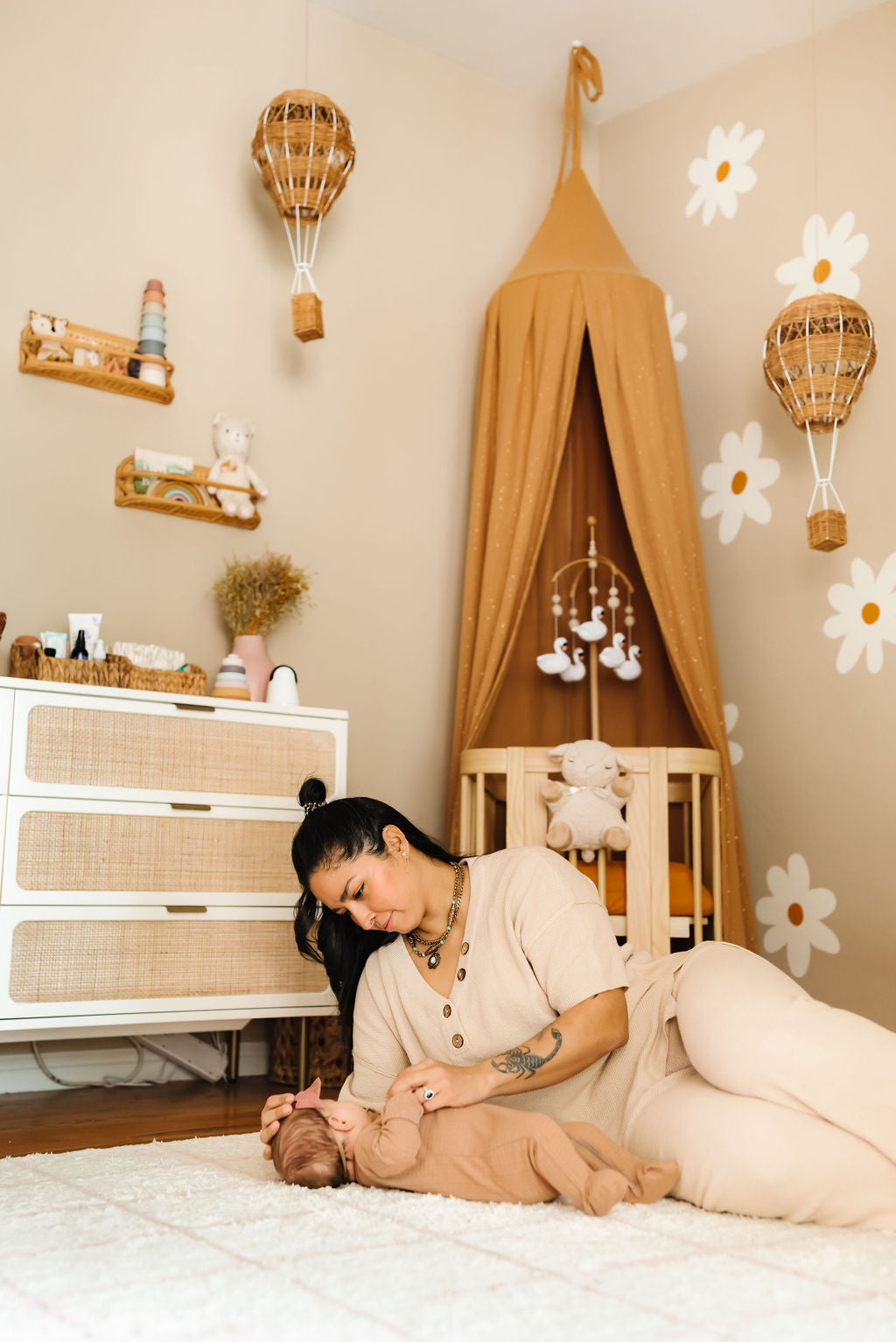 Have Fun With Color
If softer hues don't appeal to you, work some warmer tones into the mix. "Soothing beiges mixed with dusty pink and cream creates a comforting vibe," explains Caroline Kopp of Caroline Kopp Interior Design. Cream with hints of brown is also an excellent pairing, the designer says.
Brighten Up
Your nursery should feature various light sources beyond just an overhead fixture, so don't forget to pick up a boho chic table lamp, too. "A soft light in the nursery is a must, and the shade would also be a place to bring in boho textures of woven grasses or rice paper," Kopp states.
Accessorize
There are plenty of other ways to add boho style touches to the nursery through accessories. For example, grab a couple macrame hanging baskets and use them to corral small toys and stuffed animals. If your nursery receives ample sunlight, work some plants into the mix—place them on tall shelves where your little one won't be able to reach, of course! Make room for at least one rattan item, be it a storage box, mirror, side table, or picture frame. Before you know it, you'll have created the boho style nursery of your dreams.