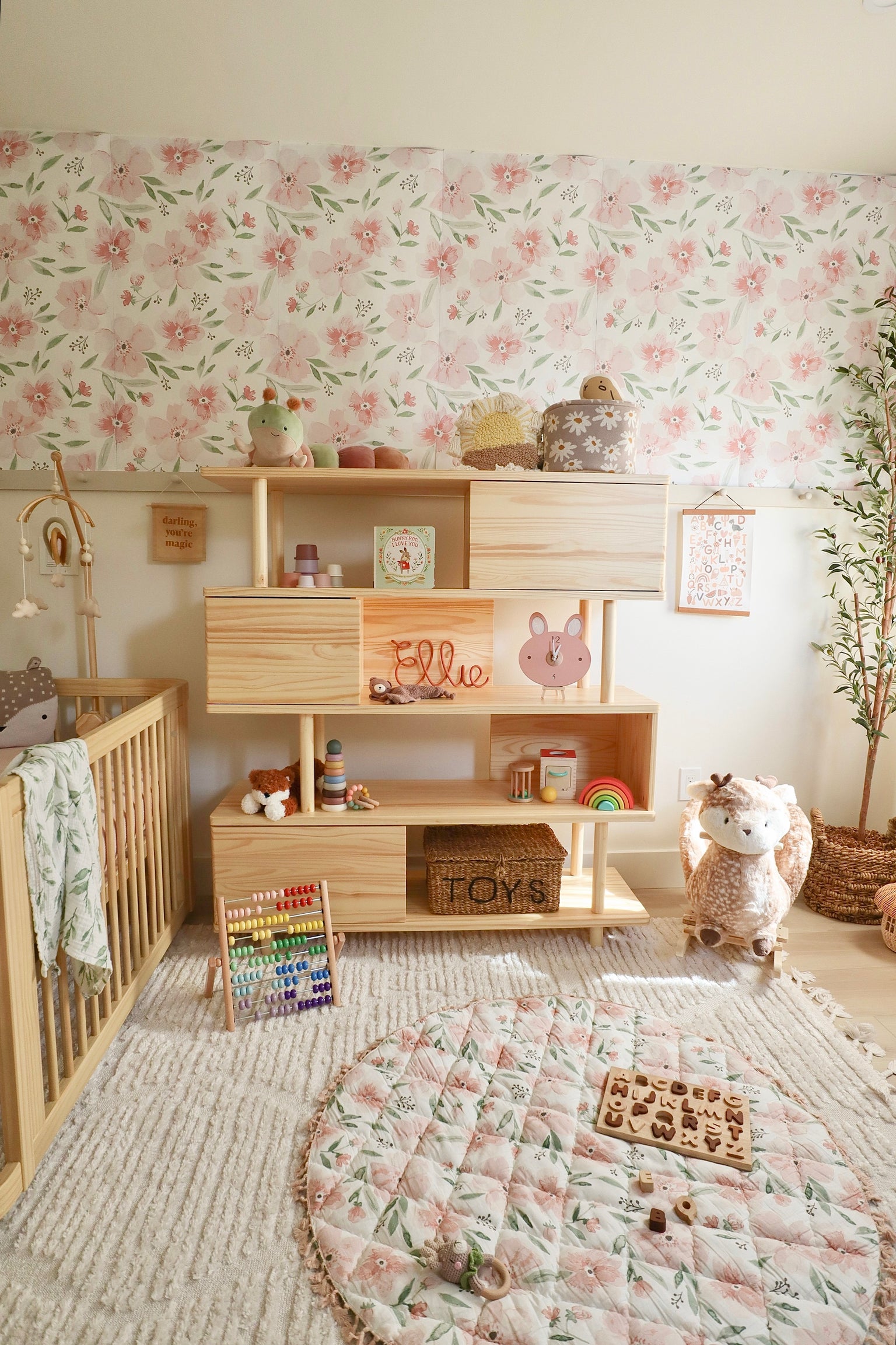 Design Advice
Household Organization Projects to Take on Before Baby Arrives
You've likely been busy nesting in honor of your little one's imminent arrival, but have you checked all of the essential organizing to do's off of your list? Read on to see what types of projects professional organizers recommend in order to ensure you're all ready for Baby to make his or her debut in your home. 
Don't Forget About the Kitchen
You'll want to prep your kitchen for Baby's arrival, the pros say. Check the below tasks off your to-do list during your pregnancy and you'll thank yourself later!


Clear Cabinet Space for Bottles
Your little one is going to have his or her own set of "dishware," if you will, so you will want to make some space for all of these essentials. "Make space in the kitchen for baby items by clearing counters and creating a designated zone for your kids," suggests Ashley La Fond, founder of home organization company Of Space + Mind. Note that by doing so, you'll set yourself up for success in the long haul. "Even once you grow out of bottles, you'll have other feeding tools like plates and cups, so create the space now for your little one to grow into!"


Clean Out the Pantry
Once you're done, do a restock and also keep some easy meals on hand. "Meal prep and throw in the freezer, and have easy to grab snacks, granola bars, water, and soups on hand," encourages Erica Thompson, the founder of Organized By Design. "Parents won't have to come home to an empty pantry and nothing to eat after the baby arrives and cooking will be out the window." 


Make Space in the Fridge
Go through the items in your fridge and make room for Baby essentials that will soon take up space. "Storing bottles will be imperative no matter if mommy is bottle or breast feeding," says Tanisha Lyons-Porter of Natural Born Organizers. "Identify what area can be used for baby bottles by throwing away expired foods, condiments, et. cetera," she offers. "Also, create zones in the fridge for the various categories such as beverages, cheeses, deli meat, leftovers, fruit, vegetables, baby, condiments, et. cetera." 
Complete These Final Nursery Tasks
Maybe you've been working on your nursery scheme since you first learned you were pregnant and are wondering what else you could possibly do to the space to prep for your little one. Below is your guide!


Label, Label, Label
If you haven't already, be sure to label bins and boxes in your nursery to make it clear which products are where. This is more about practicality than aesthetics (but there are certainly plenty of fun label solutions on the market from which to choose). Taking this step makes it easy for all of your little one's caregivers to know where to access items (and put them back!), La Fond says. 
Prep Your Main Living Spaces
You're going to want to pare down your living area before your pregnancy is over. "Babies come with a lot of gear, so your home can feel cluttered and messy pretty quickly," La Fond notes. Below is exactly what you'll want to do. 


Store Anything You Don't Need Right Now 
If you don't want to part with a certain item for good, that's A-OK. Renting a storage solution may be your best bet so that your home doesn't appear too crowded. "Store out of season items, clothes that don't fit, appliances you're realistically not using, et. cetera, to create more room for the things you need now," La Fond suggests. 


Create a Command Center
This is a system that Corinne Morahan, the founder of Grid and Glam swears by. What does a Command Center entail, exactly? "This is where you'll keep all of the things you'll need at arm's length when the baby falls asleep on or near you," Morahan explains. She suggests setting this up in whichever space you plan to spend the most time with the baby, whether that's in the nursery or by the TV in the family room. You can even create these stations in multiple rooms of the house if that makes the most sense for you. Items to place here include burp cloths, pacifiers, diapers, wipes, and blankets, as well as some essentials for yourself, like books, water, and snacks, Morahan advises. She adds, "Your needs will change over time, but remember to always restock your Command Center so you can really savor those baby snuggles without having to get up and grab something!" When it comes to the Command Center itself, a tiered cart or a changing station makes for a great piece, notes Melissa Adams of Happy Organized. She reiterates, "This will stop you from getting up every time you need something, and with a newborn, you need everything!" 


Tackle the Toy Room
If you already have older children, your house is likely full of toys, and you may need to do some organizing before your little one—and lots of new stuffed animals and the like—arrives. "The nesting period is a good time to reflect on what toys are worth keeping and which can be junked," explains Tova Weinstock, the founder of Tidy Tova. Again, labels are in your best interest. "Throw away anything broken or mismatched and make sure to contain and label what's left," Weinstock says. "This way, anyone can clean up at the end of the day." 


Free Up Room in the Linen Closet
You don't have to keep all of your little one's linens in the nursery, but this then means carving out some storage space in the linen closet. "Baby needs linens for its play pen, crib, bassinet, and numerous blankets," Porter-Lyons comments. "Toss bed sizes no longer in the home, towels that are faded, torn, non-absorbant, and/or decor you no longer love."