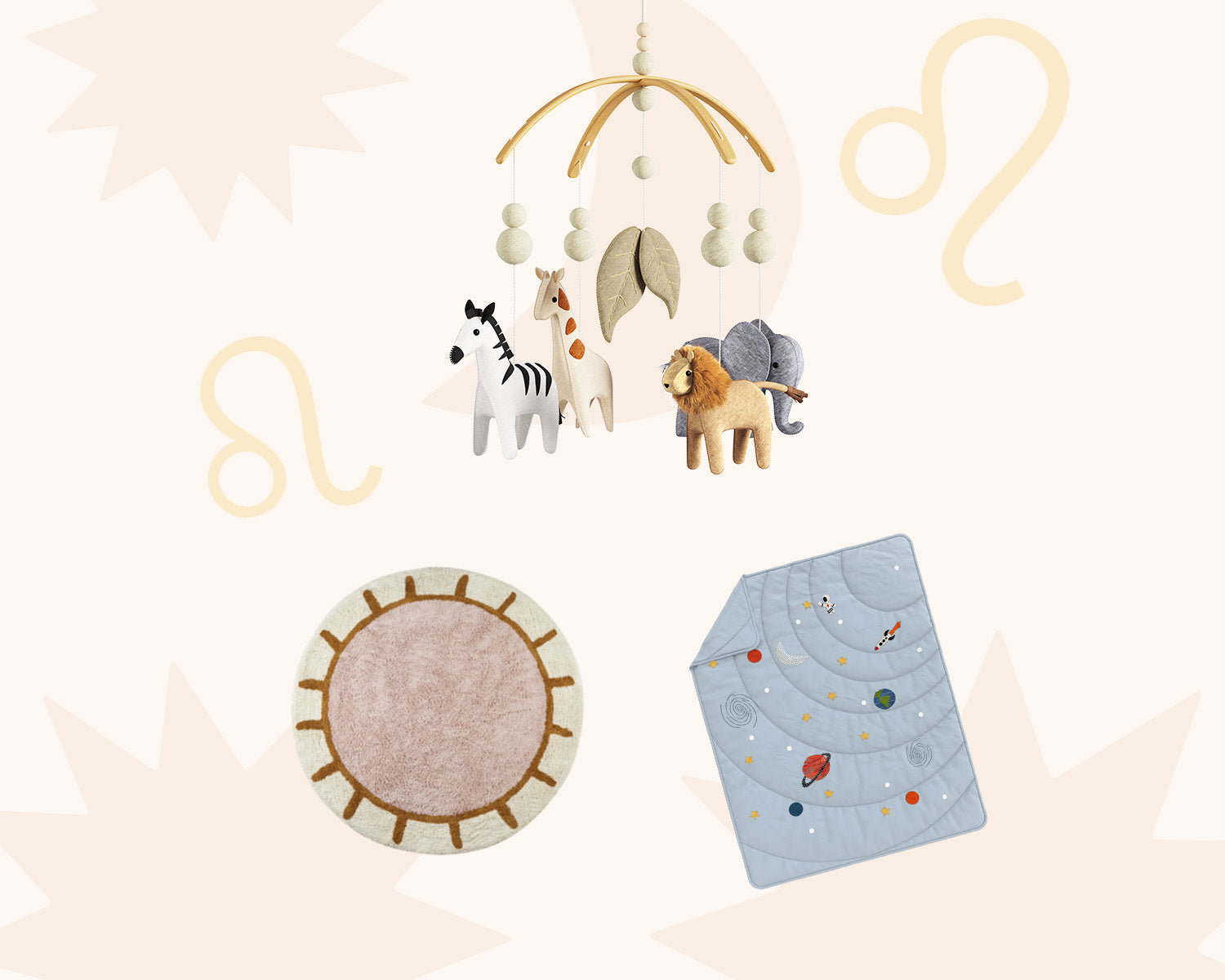 Design Advice
Nestig Picks for Little Leos
Expecting a little Leo? Get ready to welcome a bundle of fun into the world! Leos, born between July 23 and August 22, are known for being outgoing and confident. A Leo baby will expect a room fit for a king or a queen, so you'll want to get started decorating their space in style.
Safari Mobile
Leos love to socialize and entertain and are passionate about all that life has to offer. They enjoy being surrounded by friends, making this animal mobile—which features a whole crew of creatures—an obvious choice.
Safari Wall Mural
This mural is larger than life, just like your Leo's personality. It compliments the mobile perfectly and will help your little one feel as though they're never alone—after all, he has plenty of cute animal friends to keep him entertained! 
Blossom Rug
Leos are known for having a sunny disposition, so why not play to that by choosing this sweet sunshine-shaped rug? The colors are also warm and welcoming, just like a Leo. 
Starship Quilt
A Leo won't be stopped by anything and goes through life feeling self assured. Anything is possible for a Leo baby—even a visit to outer space!