Design Advice
2022 Nursery Trends We Love
We spend a lot of time admiring all types of nursery decor, and with that, we are among the first to learn about design trends that are having a major moment this year. We're sharing some of our favorite nursery ideas, which pertain to everything from nursery rugs to sheets and everything in between!
1. Mid-Century Modern Rugs
Mid-century modern is all about clean, minimalist lines, eye-catching color schemes, and serene vibes. The mid-century modern style isn't just for adult spaces. We're all about embracing it for playroom or nursery inspiration, too!
One way to do so is with a rug. Nestig's washable rugs come in an array of patterns, and there are some perfectly mid-century options, like the geometric Garden Rug and the funky Ripple Rug.
2. Calming Earth-Tone Nursery Furniture
More and more people are bringing the outside in when designing nurseries, and earth-tone furniture pieces are all the rage right now. There's no need to stick to a plain white or wooden dresser or changing table when you can have some fun with unique color schemes like greens, tans, black, and the like. 
3. Everything Mint Green!
Green is majorly popular in 2022, with several paint companies having selected green shades for their colors of the year. Mint green, in particular, is a favorite pick for the nursery; it makes a great accent wall and works with boho or modern nurseryroom design.Looking to hop on board with this design idea? Nestig's mint green crib with natural wood accents is an excellent place to begin when putting together your baby's room.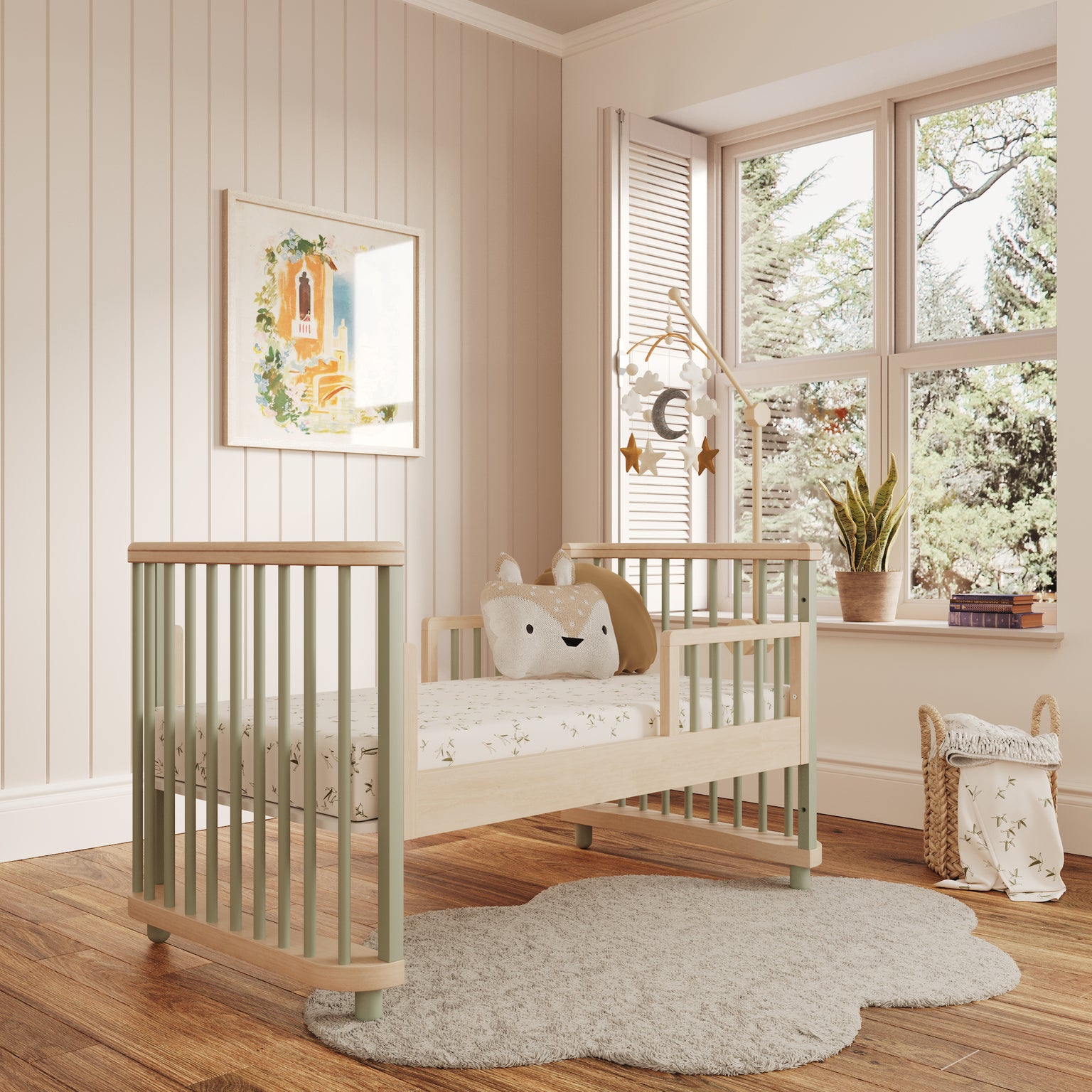 4. Naturepedic Organic Crib Mattresses
Keep your little one nice and safe by opting for a crib mattress that is made from organic cotton. This is an excellent choice for parents seeking to eliminate potentially harmful chemicals and allergens. Nestig's comes with a washable cover and is super easy to clean.
5. Organic Cotton Changing Pads
You'll definitely need a changing pad for Baby's space, and Nestig's organic cotton option is both non-allergenic and easy to clean. Win-win!
6. Muted Blue and Green Tones
The perfect nursery should be a soothing place in which to unwind. Muted blue and green tone color palettes instantly help make a space feel more serene, whether they're used on the walls, floors, or in accessory form. Try Nestig's seashell rug in periwinkle to get started on the perfect nursery design based on beloved neutral colors.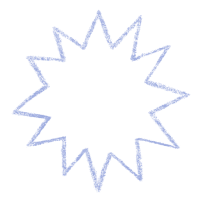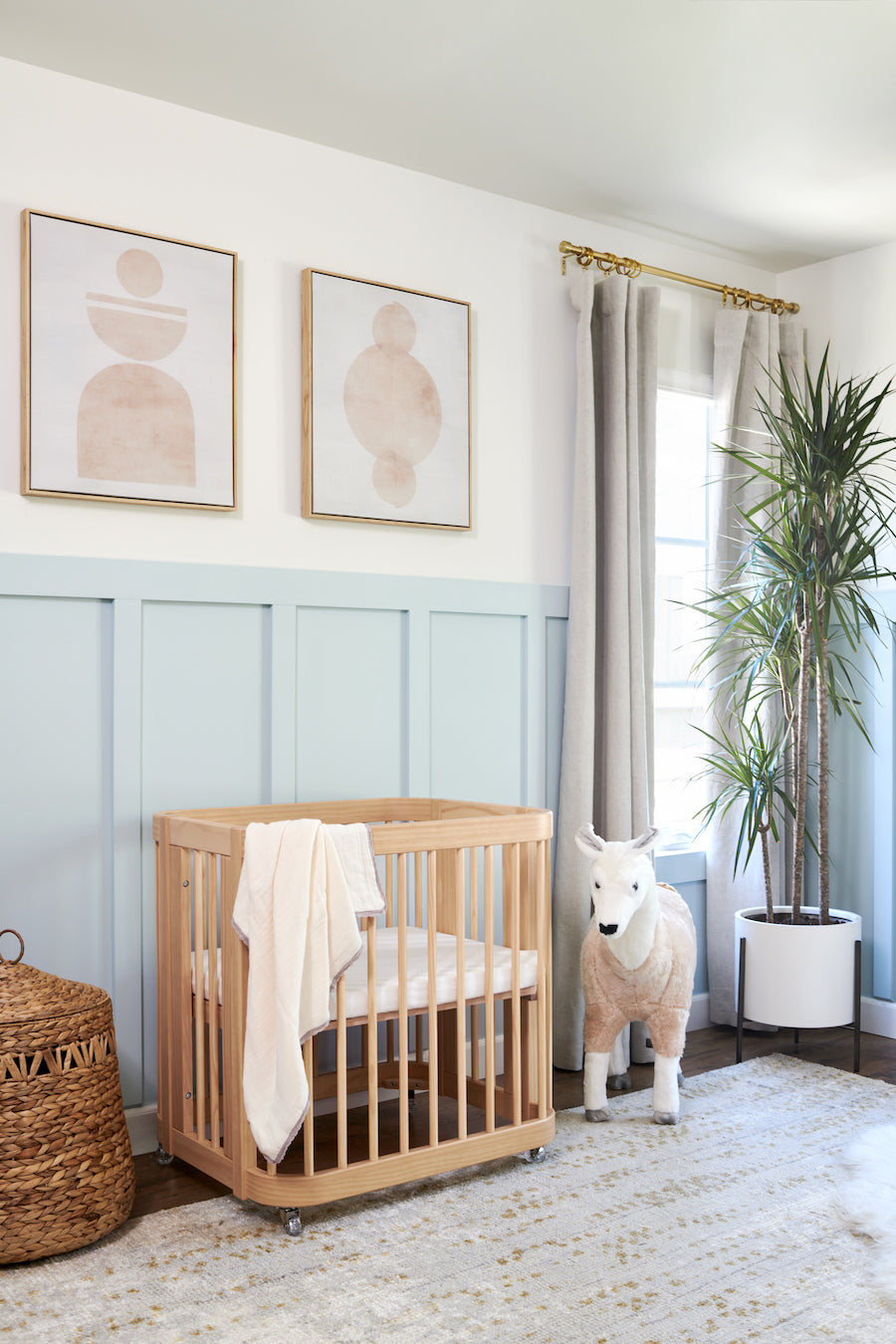 7. Animal Print Crib Sheets
When it comes to choosing sheets for your new baby, the more whimsical and playful the better! We love the idea of opting for an animal nursery theme. Whether you go for a seascape or a fun bird print, you can't go wrong.
8. Timeless Nursery Mobiles
A mobile may seem like a small addition to the nursery, but don't skimp on it—Baby will love having one to stare at this focal point while lying in the crib. There are so many types of mobiles on the market, and Nestig offers plenty of mobile picks to choose from, no matter what style you have in mind. Brighten your child's day with swans, flamingos, and more!
9. Rainbow Nursery Motifs
Rainbow motifs are everywhere in today's kids' rooms, and the good news is that if you love this nursery design trend (and honestly, who doesn't?), Nestig offers plenty of rainbow-inspired accents. Try a rainbow mobile or arch-shaped rug to get things started! Then, you can continue with a rainbow-themed nursery with wall decor or even unique light fixtures.
10. Convertible Cribs
Convertible cribs make it easy to design a space in which your child can grow over the span of several years. Nestig's three-in-one crib transitions from a mini crib to a full crib to a toddler bed.There's no need to make multiple purchases in a short time span when you can simply buy one piece that will stand the test of time. An option like this is more sustainable, too!
Wrapping Up
Baby nurseries in 2022 are both trendy and practical and are full of elements worth adapting to your own child's space. Now it's time to decide which speaks to you and get decorating!