Make space for play!
The playroom is any dedicated space where you and your little one can make believe, create and invent together. It doesn't matter how small your space is, you can create a nook that's set up for storage—all while giving your growing babe independence and inspiration.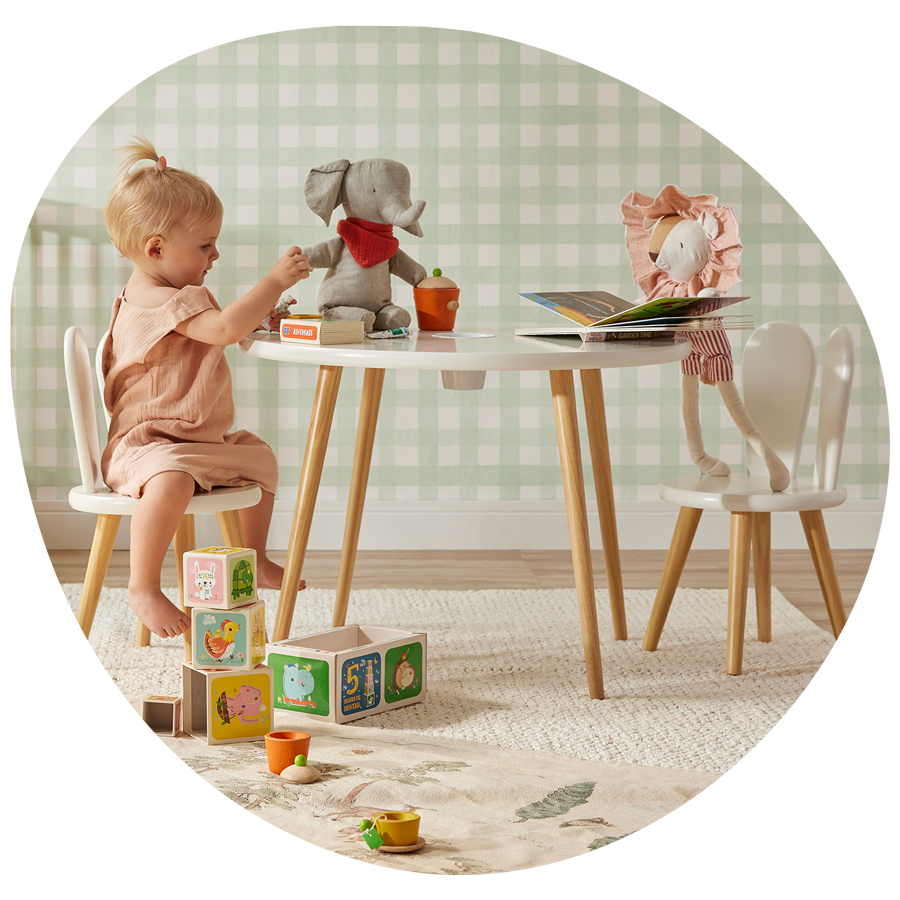 Meet The
Designed to spark imaginations big and small, this set features one play table and two chairs, each handmade in Brazil from sustainably harvested wood.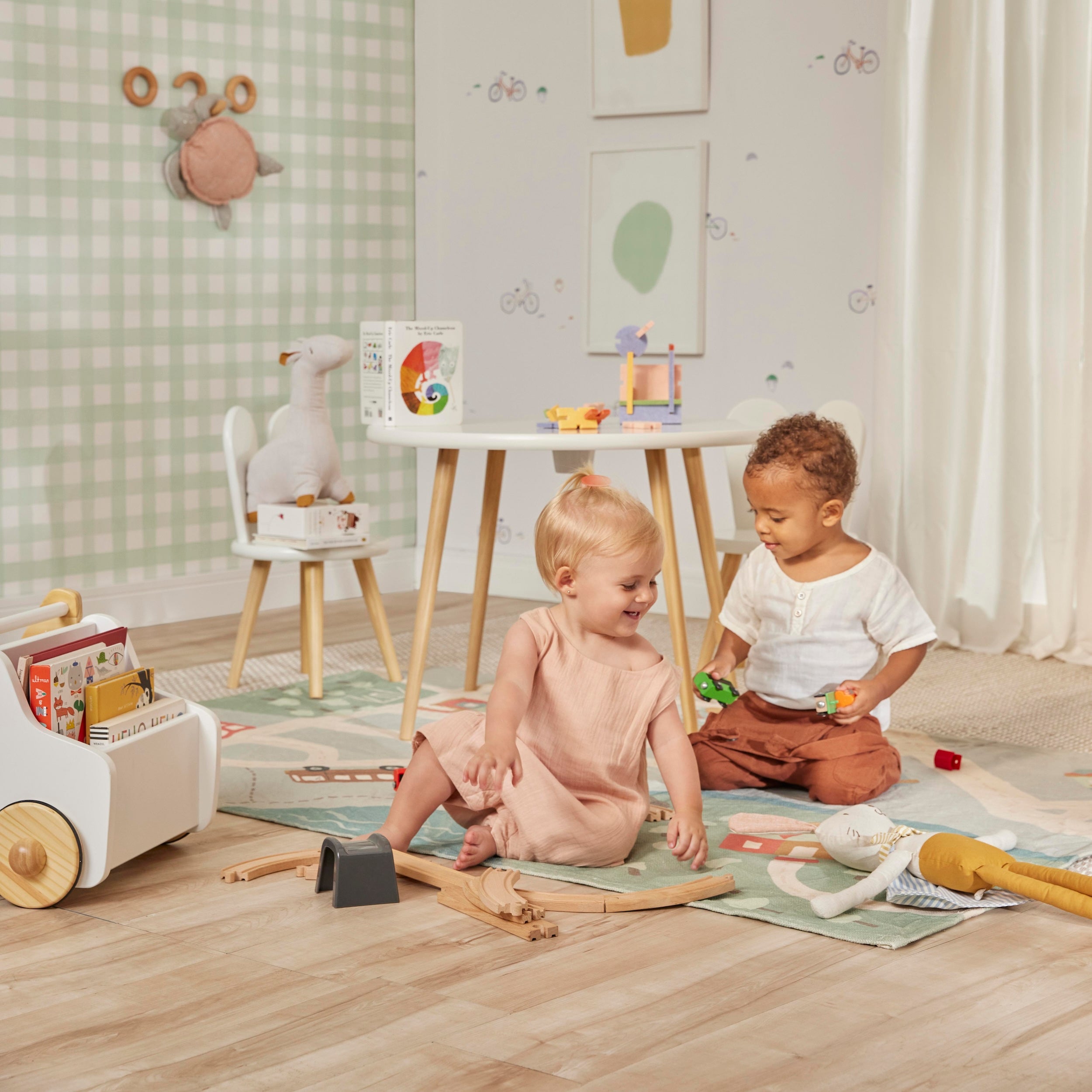 No rules, no boxes to tick—just joy!
Lose yourself in imagination...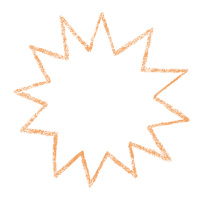 Toy Storage

Wall Art

Little Animals

Washable Rugs

Wallpaper