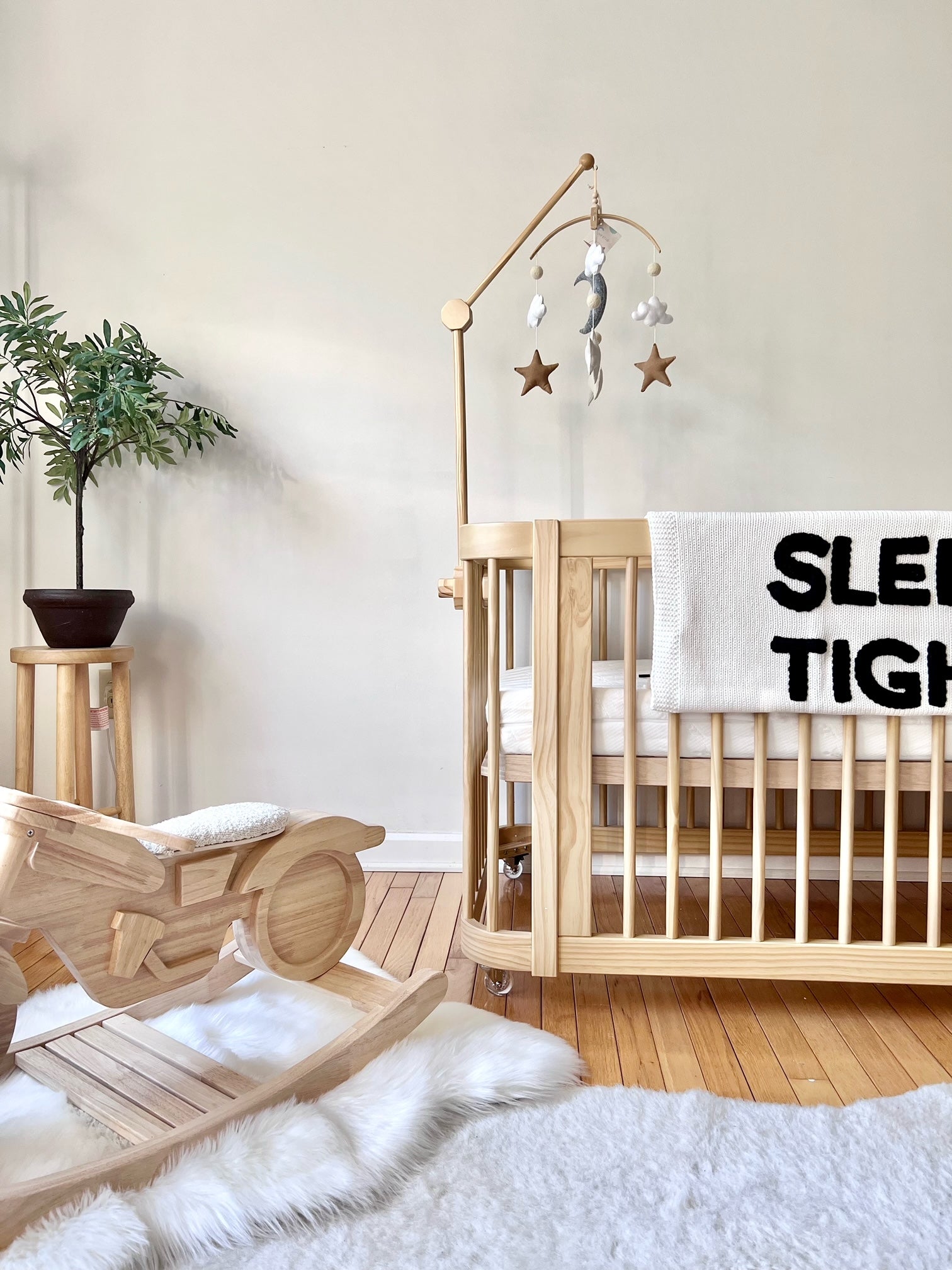 Design Advice
Gender Neutral Nursery Tips
Whether you don't plan to find out the sex of your baby until your delivery or are designing a nursery for boy/girl twins, you may be wondering just how to create a gender neutral nursery that's still cheerful and sweet. We turned to two interior designers, who weigh in below with some of their go to decorating tips.
Have Fun With Color
"When planning a gender-neutral nursery, parents-to-be can make the mistake of confusing neutral with boring," comments Victoria Holly of Victoria Holly Interiors. However, Holly notes, there are plenty of fun hues to inject into your gender-neutral space. "I like to do calming colors like greens, yellows, or green-blues, and utilize themes like animals or plants, or even patterns and texture," the designer states. "Gender neutrality doesn't just mean gray and white!"
Look to Nature
Designer Sarah Barnard of Sarah Barnard Design agrees that natural touches are a must in any gender-neutral nursery. "Nature is an excellent source of inspiration for a nursery for palettes, material selections, and themes," she says. "The universal appeal of natural environments makes it a great starting point for a nursery." This may mean using organic materials such as responsibly sourced woods (such as our cribs!) or simply weaving in earthy colors. "Earth tones and colors pulled from nature often have an inherent softness well suited to a nursery and may offer more variation beyond blues and pinks," Barnard adds. "Natural motifs can also contribute to a peaceful nursery space for the whole family and can add texture and vibrancy through wallpaper, textiles, or accessories."
Decorate With a Long Term Outlook
In a gender-neutral space, it's smart to select furnishings that will stand the test of time or can easily be passed down to future siblings, Barnard notes. "Accessories are easily swapped out in bedroom spaces, while more significant furnishings and materials may require more effort and time to change," she explains. "For an enduring nursery, stick to timeless base materials and palettes," she instructs. "It's also important to look to durable furnishings that can grow with the child." For example, Barnard explains, dressers and shelving will do the job for years to come.