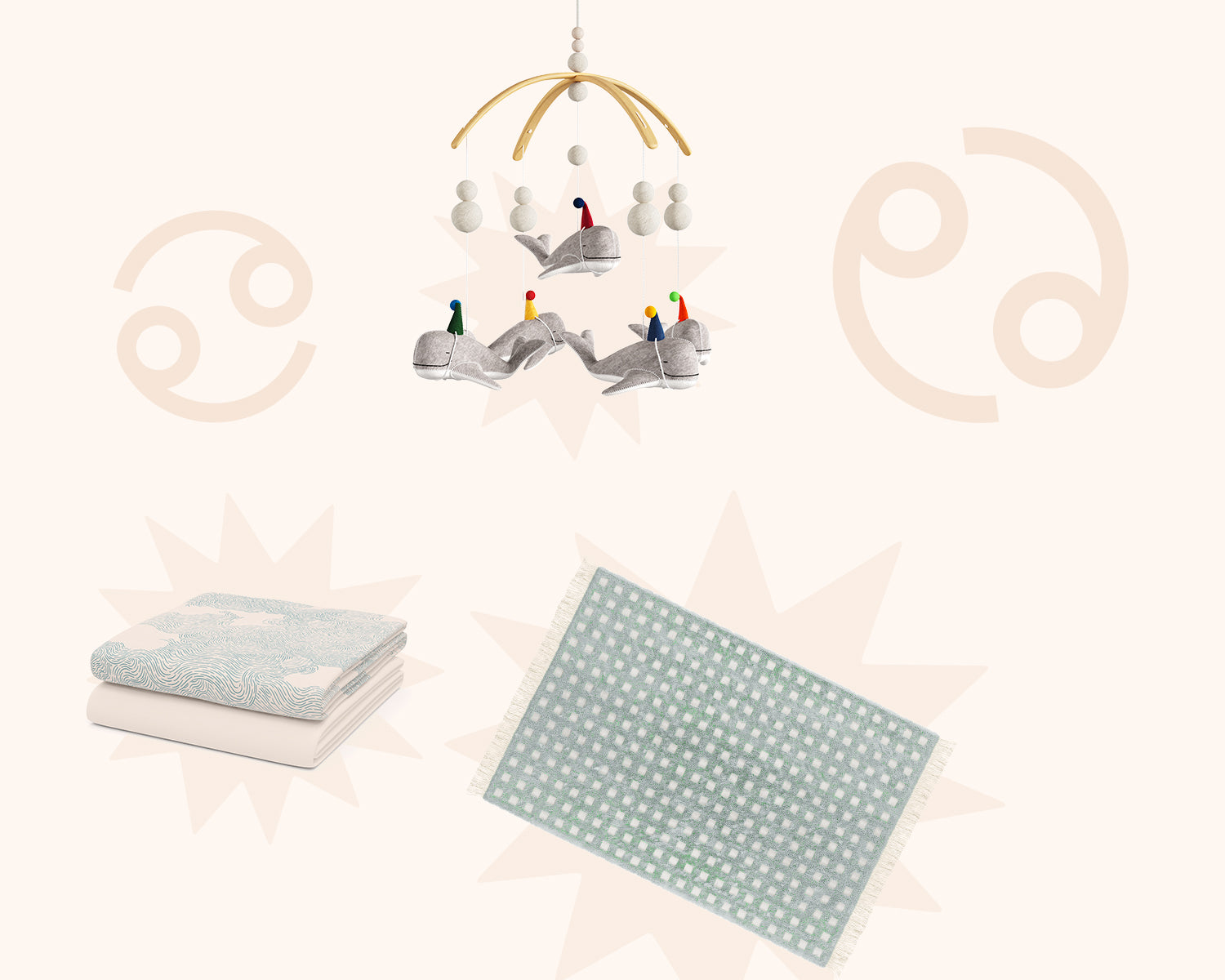 Design Advice
Nestig Picks for Cancer Season
Full of empathy and compassion, Cancers are emotionally aware and self reflective. If your child is born between June 22 and July 22, he or she may possess some of these traits. To make sure your little one's nursery fits the bill, consider incorporating the items below!
Deep Sea Party Mobile
Cancers are known for being nurturing and loyal. Celebrate your little one's passion for welcoming all with this sweet mobile. Why the party hats? Cancers have a sense of humor, so don't forget to honor that side of your baby!
Block Party Wall Mural
That said, cancers are also major homebodies. Pay a nod to this personality trait with a house-themed mural that happens to be quite colorful and cute!
Clover Rug
Cancers are intuitive and reflective. Give your little one a place to chill and unwind—focus on integrating soothing colors into the nursery to create a zen zone. This beautiful blue and white rug is a perfect pick.
Whirl Sheet Set
Similarly, a sheet set like this one will be perfect for your little one given its calming, cool pattern that will help Baby relax in peace.