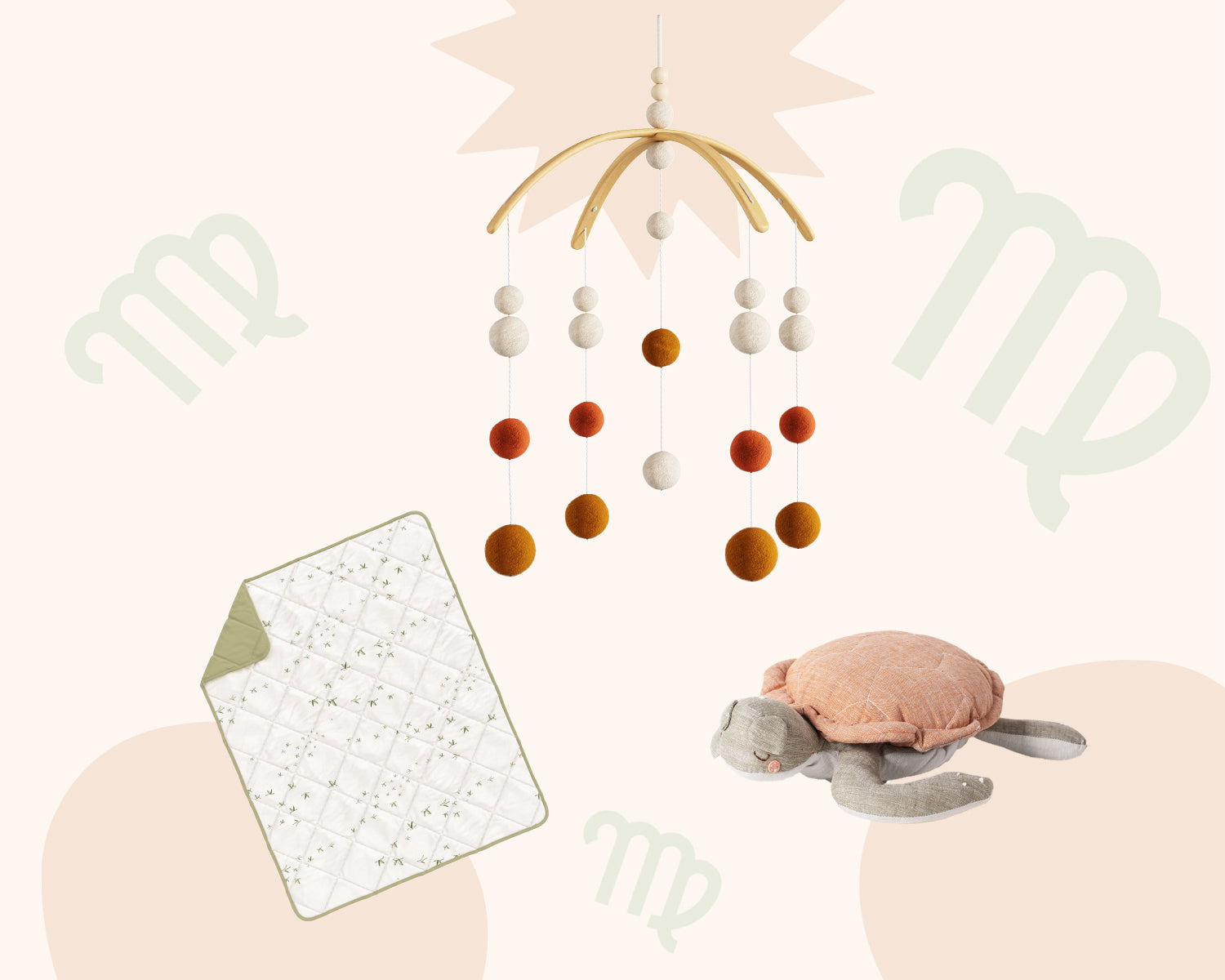 Design Advice
Nestig Picks for Virgo Babies
Virgos, born between August 23 and September 22, are equal parts kind and methodical; it's likely the Virgos in your life are some of the most organized, well-prepared people that you know. Loyal friends, Virgos will have your back and support you through thick and thin. 
Frankie the Turtle
Treat your little Virgo to a stuffed animal that isn't just cute but is also full of Virgo-like qualities! Frankie the Turtle is known for being steady, clever, and empathetic, qualities that will most definitely resonate with your child. 
Grove Wallpaper
Virgos are pros at planning out their schedules and keeping things in order. They'll appreciate the clean lines of this striped wallpaper, which is available in three fun colors: eucalyptus, coral, and navy.
Daydream Mobile
Similarly, this dotted mobile will satisfy your little Virgo, who is always seeking out patterns and thinking logically. 
Flutter Quilt
Your Virgo will always be surrounded by friends as he or she flutters through life. Virgos are always ready to help out and manage those around them, no matter how large of a group.