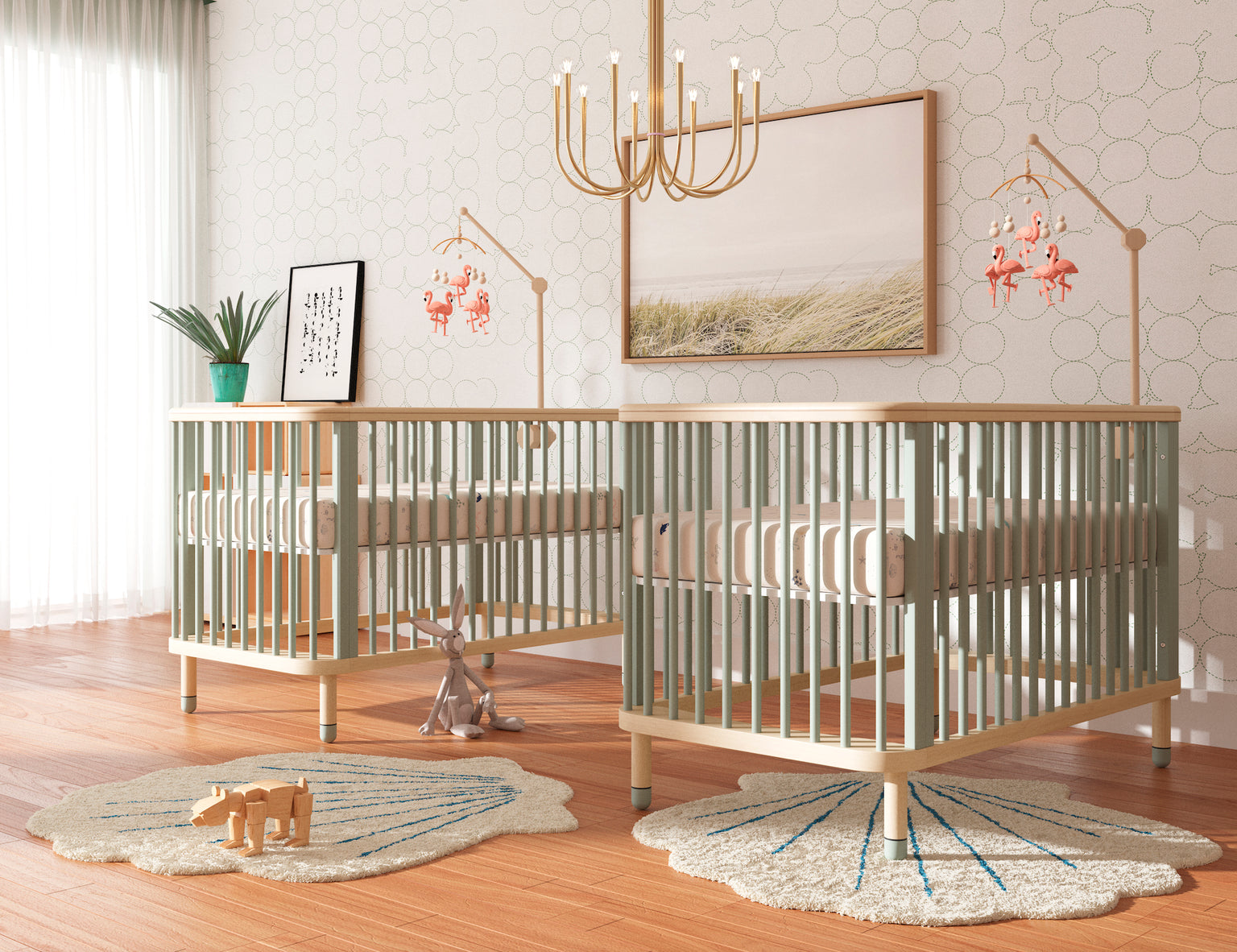 Design Advice
6 Twin Nursery Ideas That Are Double the Fun
Giving birth to twins means that each of your little ones will have a built-in bestie for life, starting in the nursery! While you may not plan for your twins to share a room past toddlerhood, particularly if they're of the opposite sex, it can be extra enjoyable to design a nursery for two. 
If you're daunted by the idea of designing a twin nursery, don't be! While welcoming twins home means that you'll need to stock up on double the clothing items and diapers, there are plenty of items that twins will be able to share and make use of together in their sleep space, ranging from toys and books to decorative accents. Soon, your little ones will be able to voice their own likes and personalities, but for now, they will happily enjoy the same stuffed animals, board books, and blankets. 
If you're not sure how to best lay out a nursery for two babies, we're here to help with a few clever ideas. Pick the one that best suits your space, and prep a room designed for double the cuddles and smiles once your bundles of joy arrive.
Less is More
If your nursery is on the smaller end, you'll want to cut the excess, starting with furniture. Baby clothes are teeny tiny, so why not utilize one dresser for both twins' clothing? If you anticipate that your little ones will be sharing outfits, even easier, but if you have a girl and a boy and wish to dress them in more gender-specific clothing, you can designate separate drawers for each child. 
However, note that choosing to have your babies share clothes can be a major time-saver on laundry day—there's no need to spend time sorting everything and determining which drawer it should go back into once it's folded and dry! 
Believe it or not, a changing table is also a totally optional furniture item. Placing a changing pad atop the dresser you select will work just as well. Stash diapers and wipes in one of the top drawers so that they're easy to access, or place them in a nearby basket. While you'll certainly want to keep all of these essentials neatly tucked out of sight, now is the moment to prioritize function over aesthetics. Time is of the essence when changing diapers and getting babies out the door, after all! 
If you're worried that cutting back on these furniture items will result in too minimal looking of a space, don't fret. Preventing clutter and maximizing space for your little ones to play on the floor (and engage in tummy time) is always a feat.
Utilizing the Middle of the Room
Why not make use of the middle of the room when designing your twin nursery? There's no need to simply place cribs on opposite walls if you crave a layout that's a little more unique. 
If you opt to put both cribs in the center of the room, they instantly become a focal point—and after all, aren't your little ones the center of attention in this space anyway? Placing cribs side by side in the center will make a major statement and frees up wall space for larger furniture pieces, such as dressers, bookshelves, or even a small settee. 
When placing cribs in the center of a room, it never hurts to go neutral in hue. For example, natural wooden cribs are eye-catching without being overwhelming. Tie in matching striped area rugs for a peppy pop of color and added comfort underfoot.
Neighboring Cribs
Your twins are going to be buddies for life—so why not encourage them to engage in a little bonding time as they catch their ZZZs? As your babies grow and begin to notice each other across the way, even better! They'll soon begin smiling and interacting with each other, and you'll get to witness their bond and connection grow. 
But the fact that this crib setup is oh-so-adorable actually isn't the main reason why we love it so much. Twins tend to do better if they get to be close together. They spend nine months together in your womb, growing and cuddling with each other. Being near each other is comforting for your little ones, so why not embrace a setup like this one? 
These beautiful wooden and white cribs are three-in-one beds called the Cloud Cribs. They transform from mini cribs to full size and eventually toddler beds, making them an excellent investment for those looking to furnish a space for the long haul. They look fantastic next to each other, too!
Last but not least, note that keeping two cribs side by side makes it easier to keep an eye on both babies with a single monitor rather than installing a couple around the room. We're all for efficiency while keeping little ones safe! 
If you're unsure about how to decorate a nursery featuring two cribs side by side, look to the walls! Adding a vibrant wall decal can liven up any nursery; just choose a group of hues that play off of the textiles and paint colors that you've selected for the space to create a cohesive look.
Mini Cribs
While babies are little, you may wish to set up mini cribs in the nursery. Just like the Cloud Crib pictured above, the Wave Crib has the ability to be made compact to the size of a bassinet. This is an excellent option if you're looking to save space in your twin nursery, and they're also super practical in that they can be wheeled around the house and transported from room to room. Your little ones can snooze while the rest of the family gathers together to eat dinner or watch TV, for example.
In addition to being totally adorable, mini cribs are an excellent long term investment. Instead of having to buy a bassinet, full-size crib, and toddler bed, you can buy one crib that serves the purpose of three different-sized beds. Plus, as your kids get older, they'll feel as though they're receiving a new piece of furniture to sleep on because of how different the crib looks when it's configured as a bed.
Rocking Chair / Seating
We've gone over cribs and other basic furnishings, bjut one piece that you'll definitely also want to add to your list is the rocking chair. With twins, both babies will need rocking, sometimes at the same time, and we suggest opting for more than one rocking chair or going with a rocking couch, if possible. This makes it easier for both parents to rock babies at the same time. Or, if you're home alone and don't have both hands free, you can always place a baby lounger on the couch with you to place the baby in as you gently sway all three of you.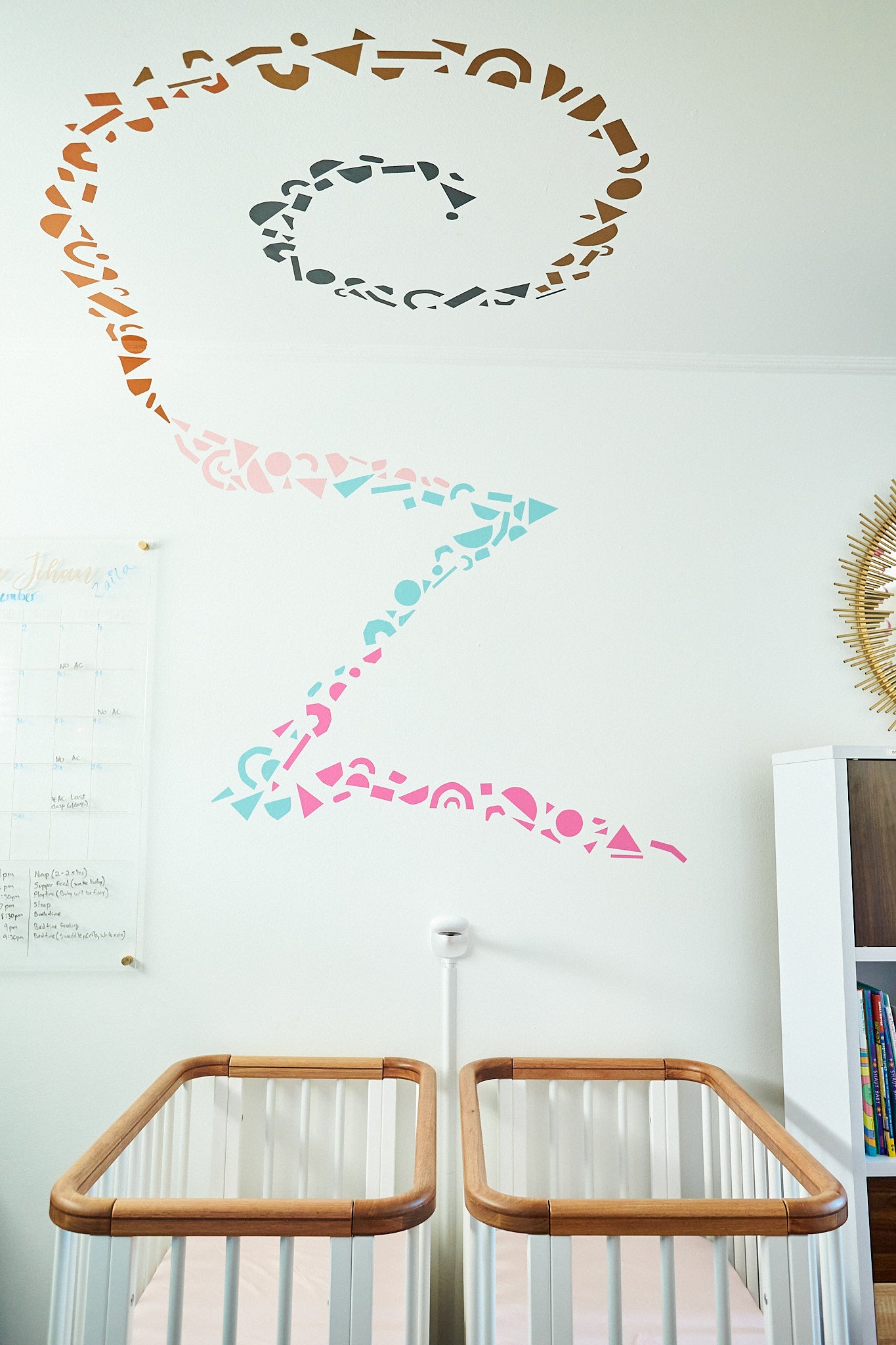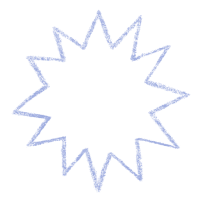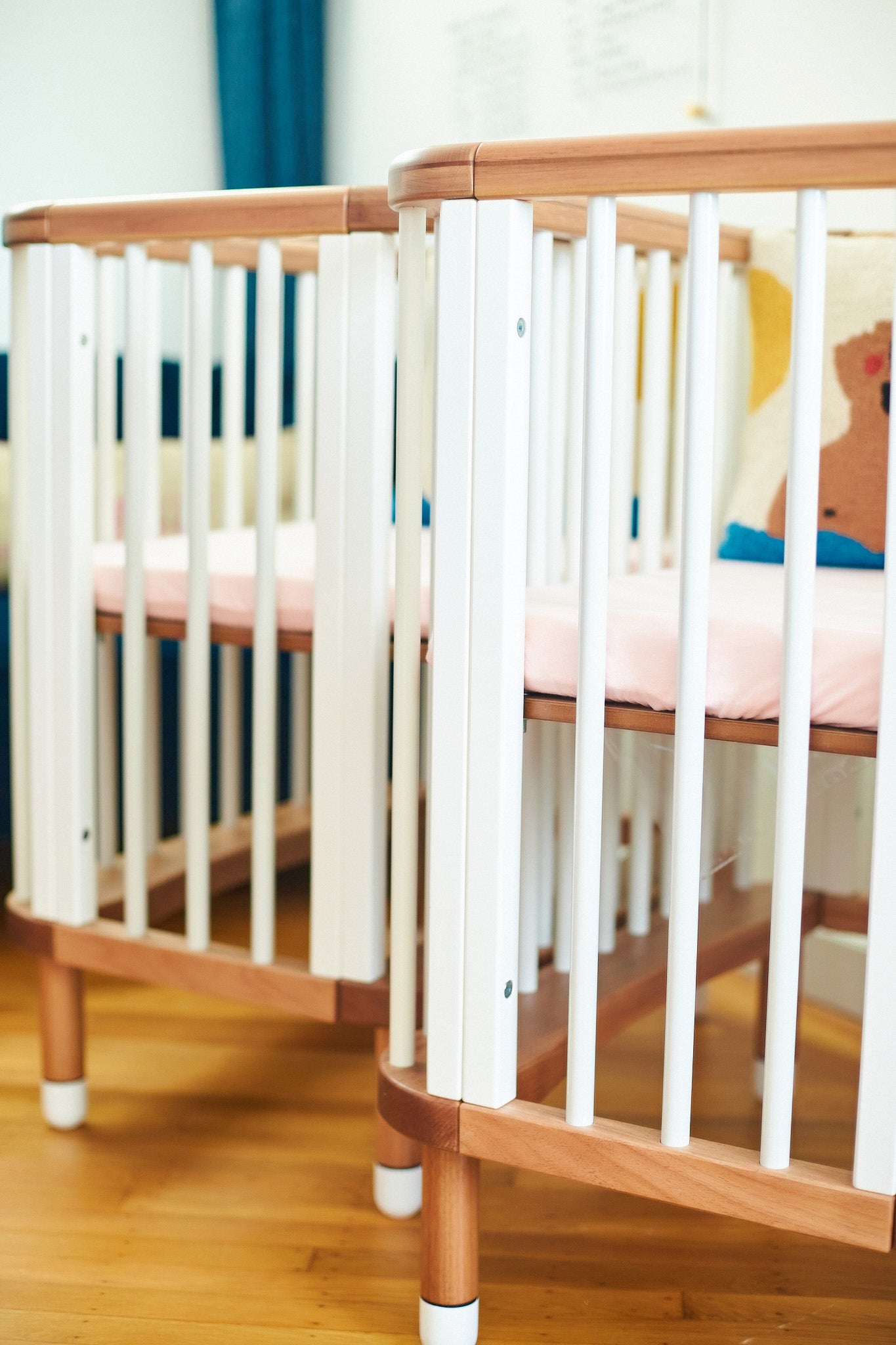 Personalized Decorations
Personalized elements are always key within a nursery, and even more so when you have twins—you want each baby to feel unique and special, after all. Opting for personalized accents like monogrammed baskets or wall hangings is always a nice idea. So is framing artwork with each twin's name and hanging these pieces over the cribs; it also makes it easy to quickly tell whose crib belongs to whom! 
If you crave an even more personal touch, you can even display each baby's birth details on a special wall hanging. Include each twin's full name, birth weight, height, and birth time—this may end up being a treasured piece that your child keeps forever. 
Feeling Inspired Yet?
While taking on the task of prepping your nursery for not one but two babies may seem intimidating, you're now fully equipped to get started! Your little ones will feel right at home no matter which crib type or configuration you choose as long as your nursery is designed with love and care.