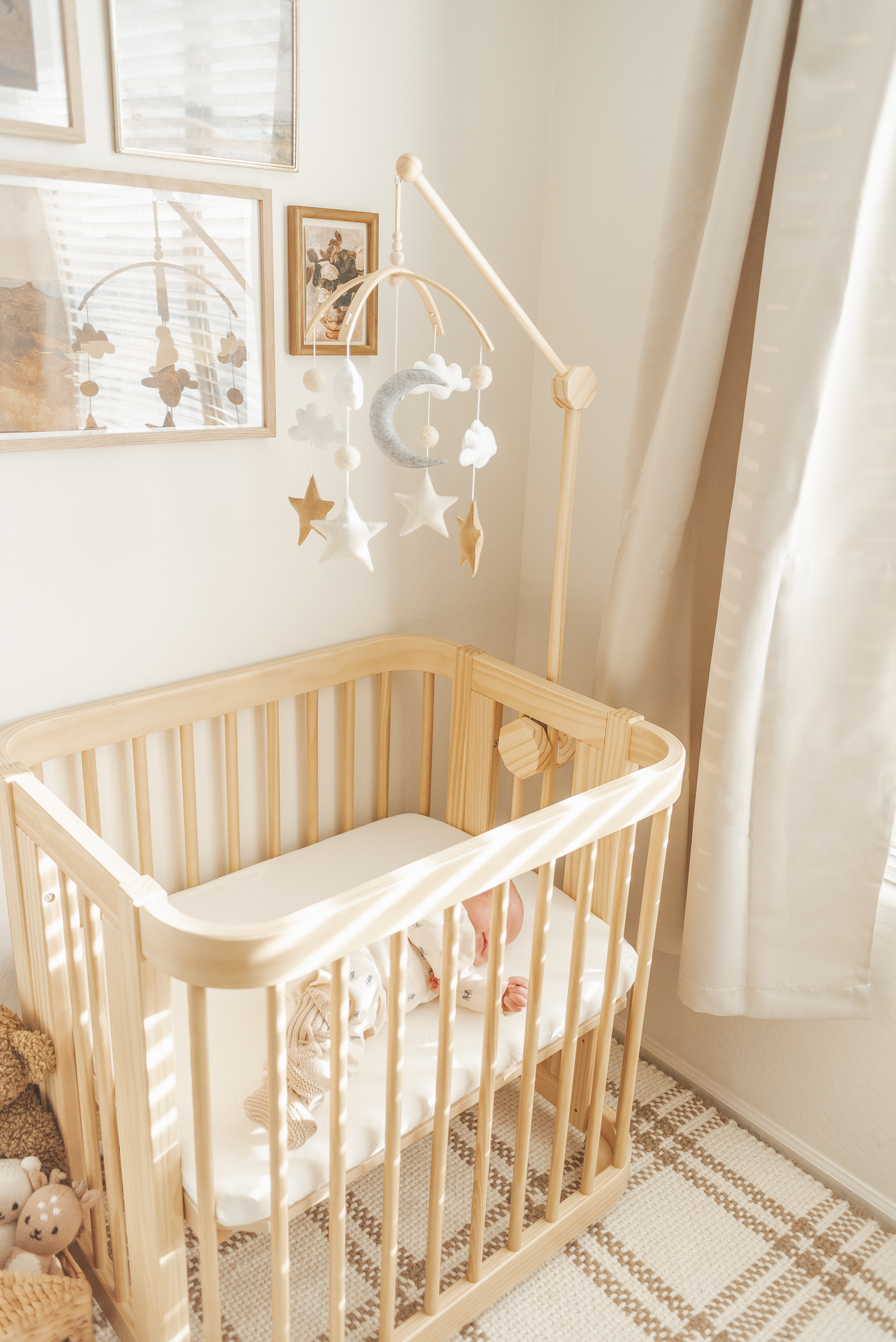 Design Advice
Common Nursery Design Requests
If you're beginning the nursery design process, you may be curious about what types of features other parents are looking to incorporate into their own little ones' spaces. To get the inside scoop, we asked a handful of designers to share the most common requests they receive when working on nurseries with clients. Read on for their comments—as well as for tips on how to get these popular looks!
A Functional Setup
Parents come to Vivian Robins of Vivian Robins Design in search of a functional layout. Robins assists her clients with space planning and prioritizes the following: "A place for the baby to sleep, a dresser (with pad to change the baby on top), a comfortable place to sit. and great storage." One way to plan out a space is by creating zones "such as sleep, nursing, changing, and play," says Susan Bryson of Susan Bryson Interiors.
Timeless Touches
Many parents consult designers in order to develop ideas for creating a nursery that will stand the test of time. "The most common requests from my clients would be finding pieces that are practical, durable, and timeless," says Virginia McCary of Virginia McCary Design. "We want it to grow with [the child] as they grow." 
And designers are more than happy to oblige. "I love this concept because it calls for a more sophisticated room filled with pieces that will last over time," says Lila Malone of Lila Malone Interiors. "It makes for a beautiful space that Mom and Dad will enjoy spending endless hours in as well." 
Not sure what specific pieces to buy for a nursery that will grow with your child? Mariel Goodson of Brass Hill Design shares some helpful tips. "We're talking convertible cribs that can become big kid beds, removable changing table toppers that transform chic standalone dressers into diaper stations, and rocking gliders that become stationary reading chairs as clients move from bottles to books," she comments. Don't forget about the floors, either. Alexis Warren of Alexis Warren Designs says that when parents are thinking toward the future, "The most common item on their must have list is durable fabrics and rugs that can easily be cleaned and won't be ruined the first time their child spits up!"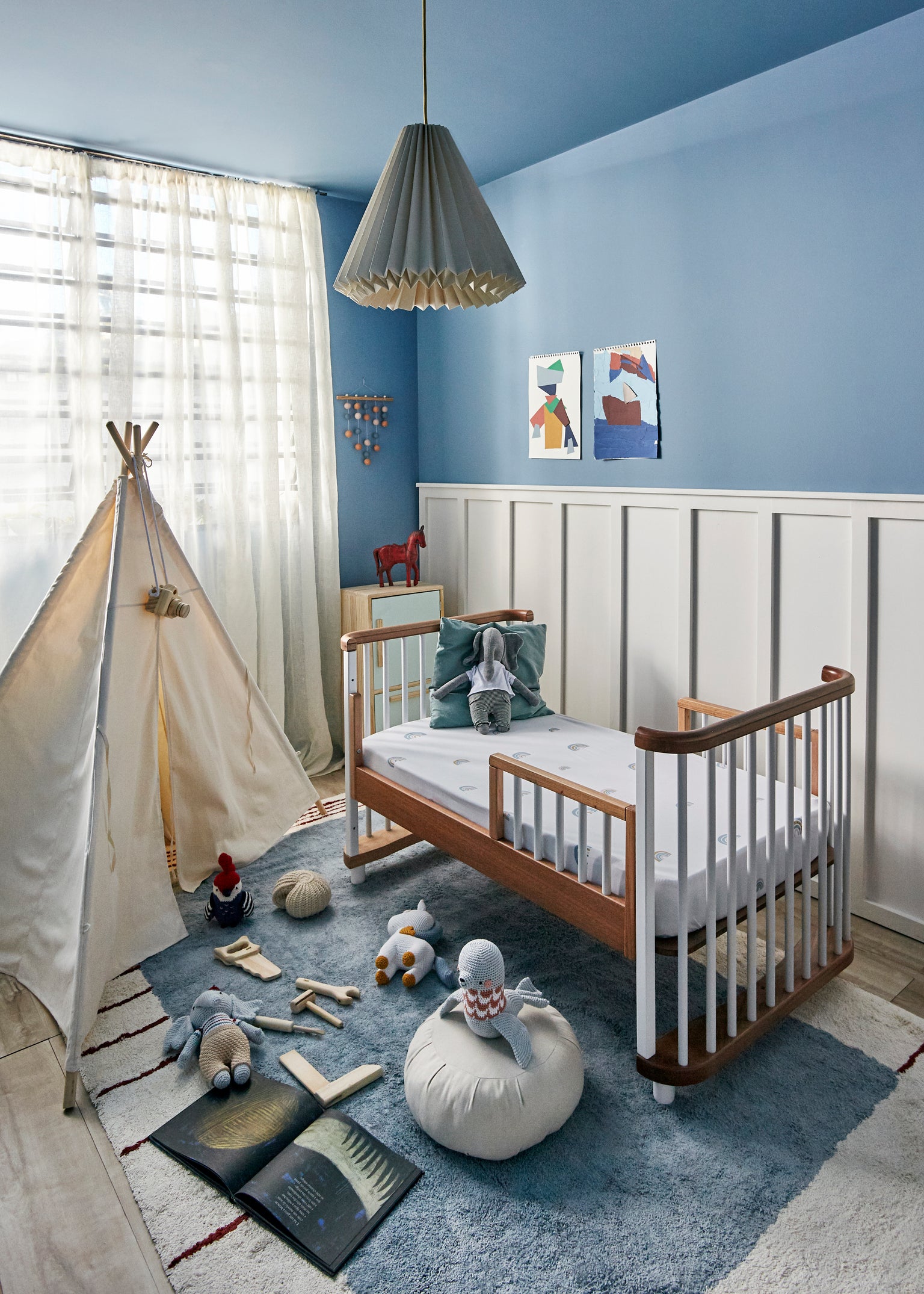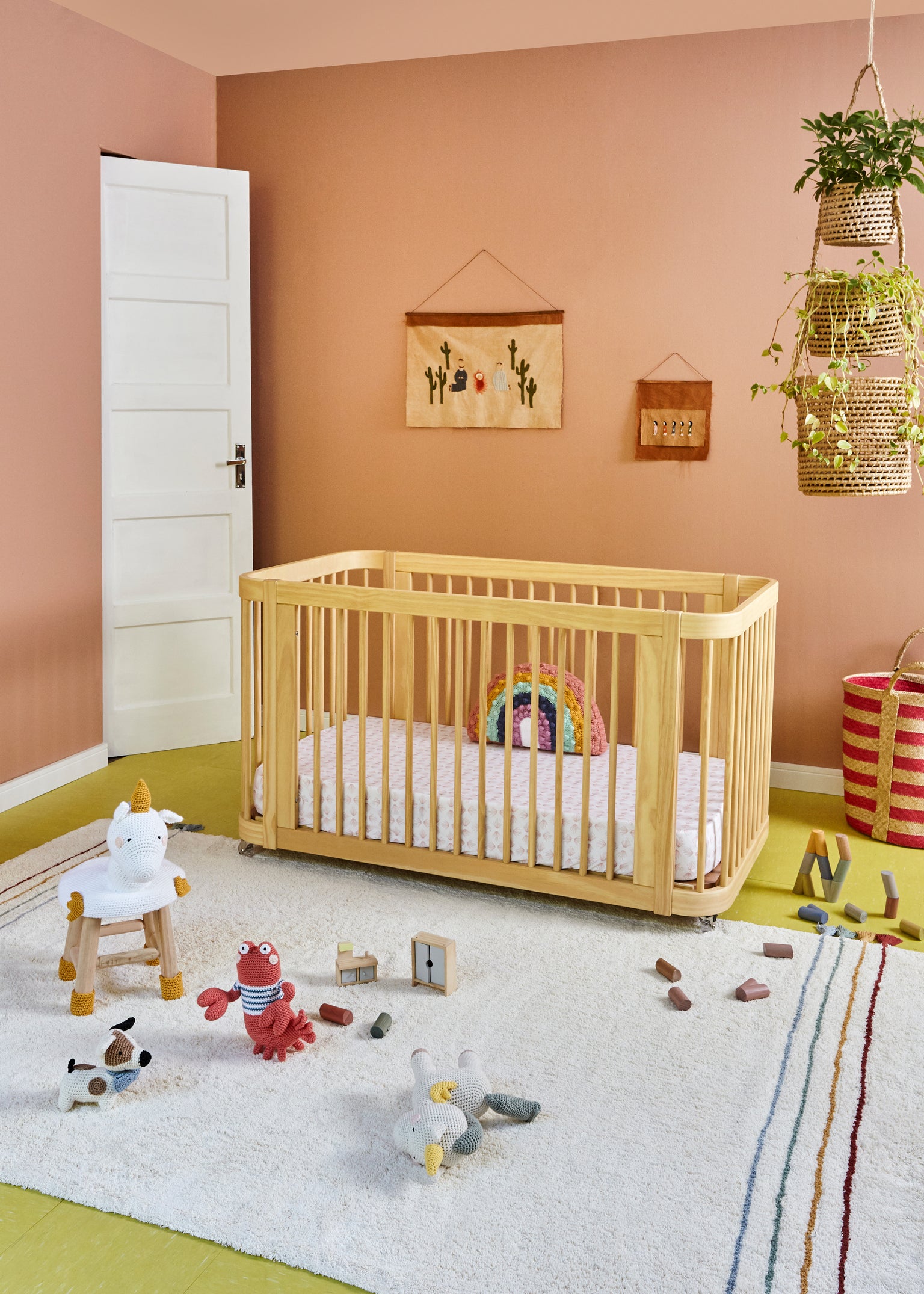 Daybeds
Meyer and Goodson both see a lot of requests for daybeds in nurseries. "Mothers like the idea of being able to nurse at night and potentially fall asleep in the nursery," Meyer explains. "I absolutely love including daybeds and find that they get used over time for playing, reading, and cuddling." Goodson finds that daybeds can be a wonderful substitute for the traditional glider. "We'll specify an in-nursery daybed that can be used as a sitting area during the day, but at night, it's a place where a tired parent or caregiver can also catch a few winks between feedings," she says.
A Special Crib Area
Many of Rebecca Bridges's clients request that the crib area becomes the focal point of the nursery. "We like to do that two different ways: through wallpaper and textiles," says the designer behind House of Drennan. "We love adding a layer of wallpaper to nurseries—a pattern that is classic and not too juvenile will easily transition with age. Wallpaper, paired with large artwork above the crib makes for a meaningful statement in a nursery, especially when the art piece is meaningful and one that can follow the child throughout all stages of life!" And there are so many ways to use a range of textiles in Baby's space. Bridges says, "Textiles are one of our favorite elements of nurseries: From pillows to crib skirts to crib sheets to drapery panels, textiles offer so much color and variety!"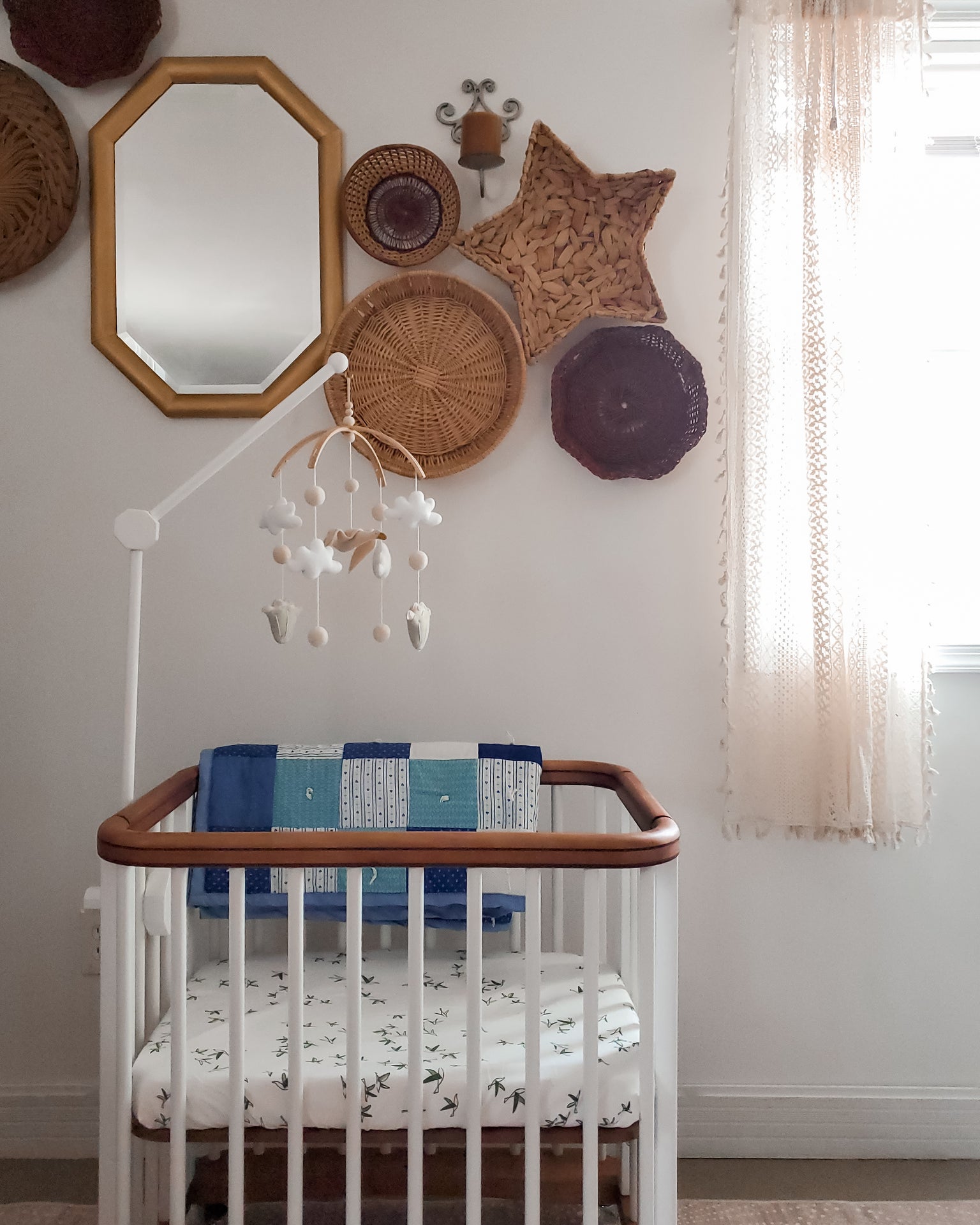 Happy and Cozy Elements
Children's rooms should be full of cheer! "[Clients] also want it to be a space that is comfortable and happy where many memories are made," McCary says. One way to achieve this is via wall coverings." Lately, we almost always use wallpaper in nurseries, whether it is on the walls, the ceiling or even just framed panels," Malone notes. "Wallpaper adds so much character to a room and can be a great starting point for the whole design of the room!" 
Nurseries should also promote R&R. "Clients are looking for a cozy, calm, and relaxing environment for both baby and parents," says Christine Gentile of Ashbourne Designs. "New parents, especially with their first, see the time as a new beginning and something so incredibly special that it puts them in a place of wanting to truly nest and be at peace," adds Sandra Meyer of Ella Scott Design. "This makes them envision a room that is calming." You may want to keep toys to a minimum, too. "I suggest keeping toys and other stimulating items out of the nursery so that the baby associates her nursery with sleep and a sense of calm and tranquility," notes Cara Fineman of DAG Design Boston.
Sleep-Friendly Enhancements
What parent isn't crossing their fingers hoping that their little one will be a great sleeper? "Every new parent wants to make sure that bright sunlight will not wake up their baby," says Cory Connor of Cory Connor Designs. "I will often do motorized blackout shades on the windows with a pretty decorative window treatment over it."