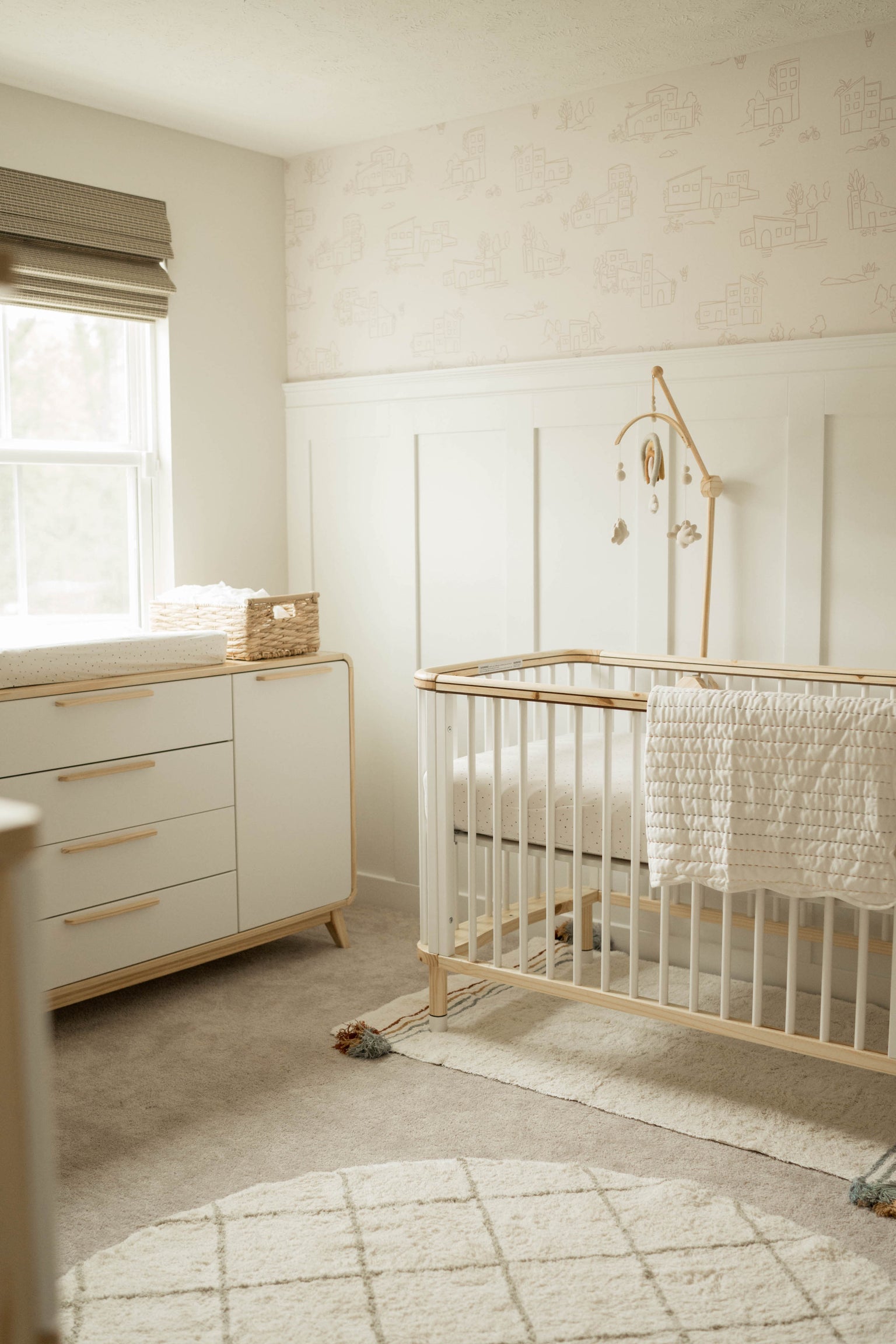 Nursery Tour
Pouring Love and Thought Into a Cozy Nursery
Creator Christi Fritz designed a nursery that feels like a warm hug waiting to welcome you at day's end. With care and love, she anchored the space with white and natural wood furniture for brightness and decorated with unique pieces for a heartfelt touch. Below, Christi walks us through her cozy safe haven for baby Seth Jr.
First off, tells us a little about yourself!
Hello there! My name is Christi Fritz. I'm a 26-year-old wife, mom, and content creator. My husband, Seth, and I are blessed with two sweet children, Noelle, who's 4 years old, and Seth Jr., our 8-month-old son. We started creating content 3 years ago, and now it's our full-time job! We have so much fun traveling, filming videos, and making cherished family memories.
Interior style in 3 words:
Aesthetic, thoughtful, and clean
What inspired your nursery?
We designed it with an open mind, aiming for a natural and organic feel that would reflect our tastes while being welcoming and aesthetically pleasing. The room is bright and clean, and we've incorporated unique items like a thrifted skateboard, a piggy bank from our travels in New York City, and many other pieces that add a personal touch to the nursery.
What are your top 3 favorite Nestig picks?
Our top three Nestig picks include the Cloud crib, Wave dresser, and Arches mobile. We love the crib for its quality, design, and the conversion kit that allows it to grow with Seth Jr. The dresser is such a unique piece that really stands out, and the mobile is absolutely adorable, captivating Seth Jr.'s attention.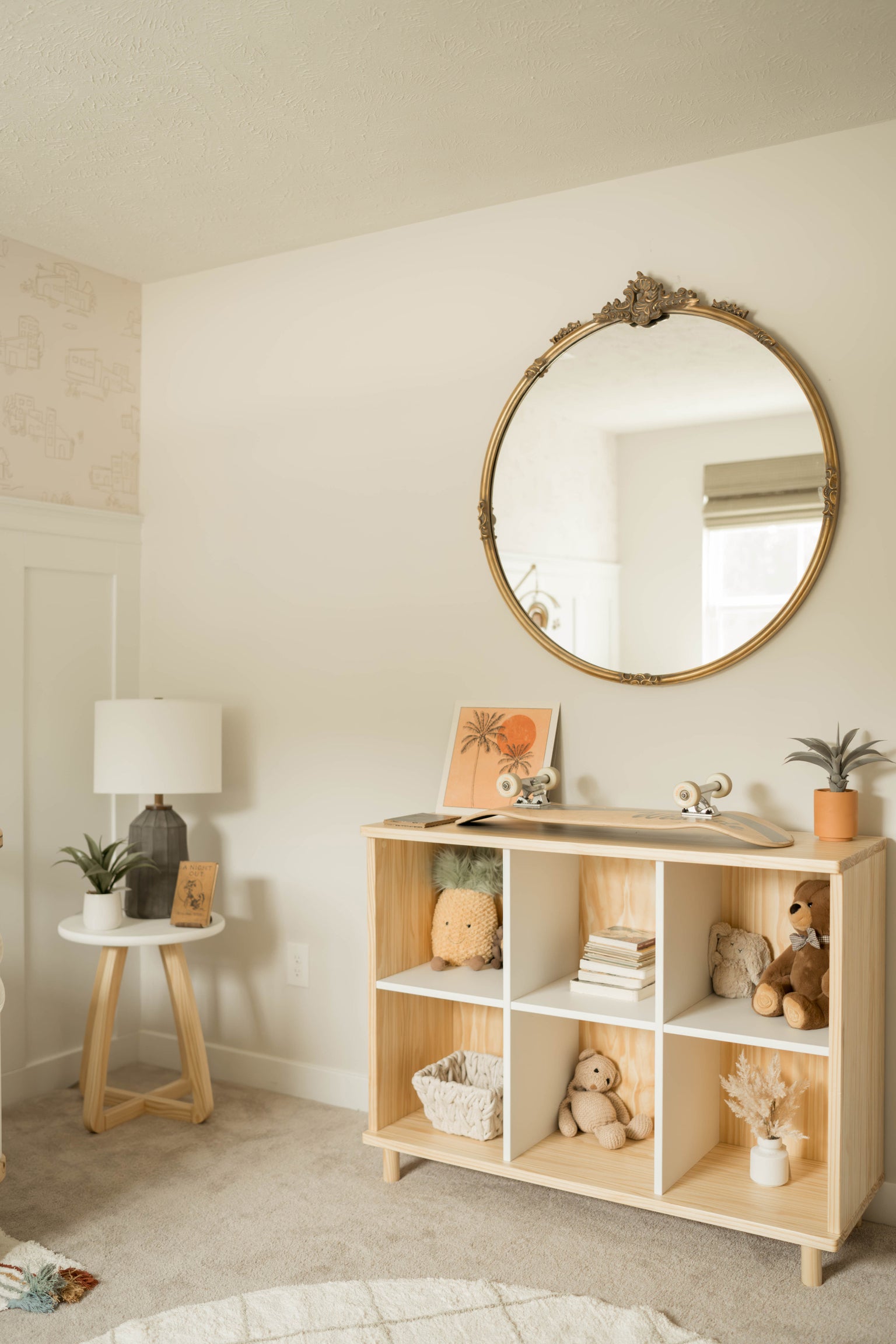 What is your favorite detail in your nursery?
The Villa wallpaper is my favorite detail in the nursery. It ties the whole room together, especially with the wall molding that Seth added. We knew this wallpaper would be the perfect final touch.
Are there any pieces, products or decor with a special story you can share?
Incorporating items with personal significance was important to us. For example, the old skateboard from our favorite skate shop in Cleveland, displayed on the Discovery shelf, adds a cool touch. The piggy bank from New York City and old books from our collection bring back special memories and add charm to the nursery.
What do you hope your baby will love most about his nursery?
I hope that Seth Jr. will love the thoughtfulness that went into creating his nursery. I want him to appreciate the small details and feel the love that we poured into this special space.
We like to think about nurseries as spaces for everyday magic, any favorite parenthood memories in the room so far?
We've created unforgettable memories in the nursery, like waking up to Seth Jr.'s adorable gummy smile in his crib each morning.