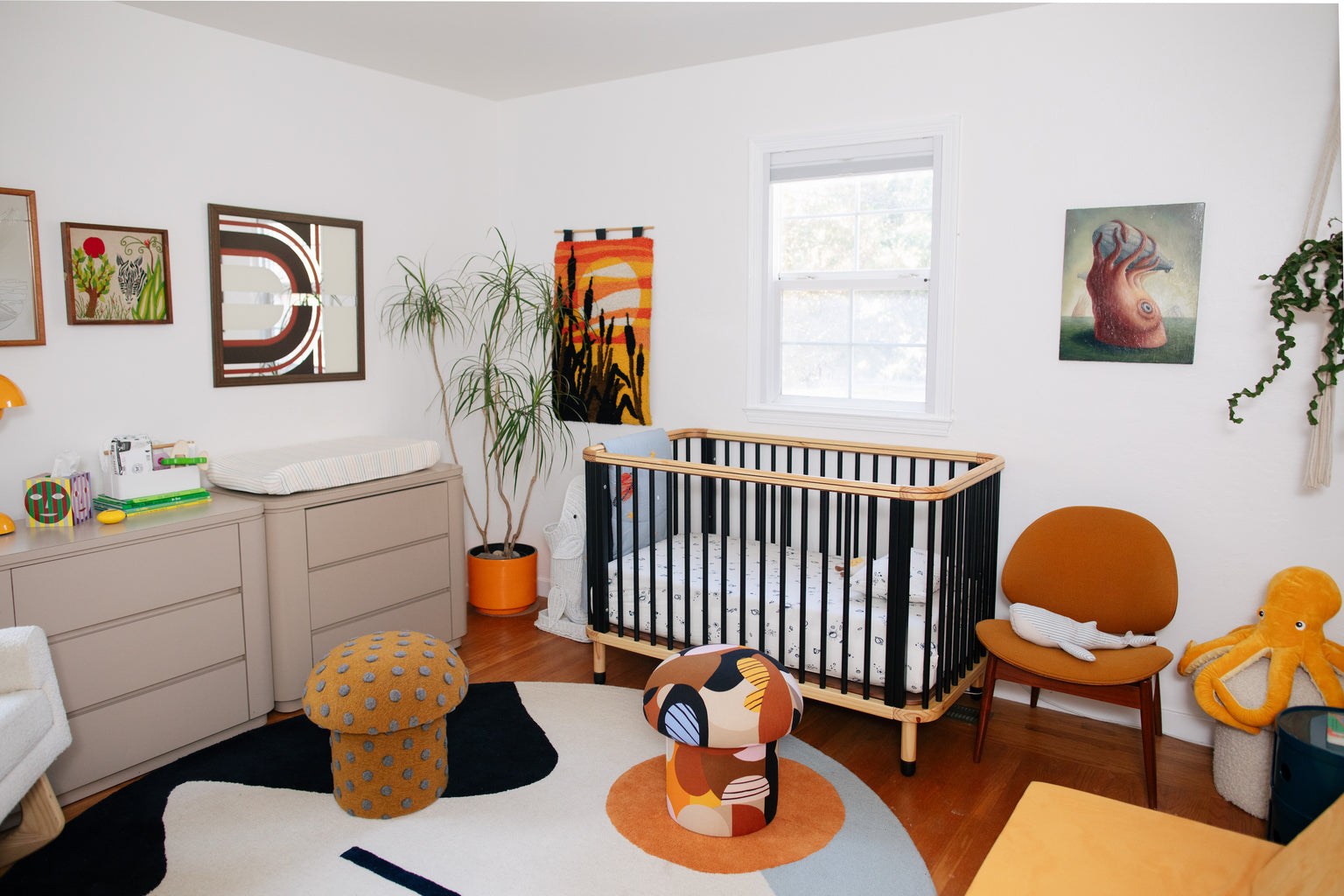 Nursery Tour
A Magical Nursery Decor: Colorful Mushroom Ottomans
Colorful ottomans in the shape of a mushroom bring whimsy to this eclectic nursery. Handmade by Sarah and her husband, these fun ottomans are paired with the Candy Cloud Crib in Black Licorice for a match made in heaven. Below, Sarah shares about the special decor—both handmade and collected over the years—in the nursery.
Interior style in 3 words:
Curious, eccentric, and colorful
What was your vision for the nursery and what inspired it?
Hunter's nursery was inspired by the first thing I got for the room on a whim! It is the large black and white stretched vintage horse textile. Ironically, it is also the last thing that we finally got to putting up in his room just recently. It's so large and bold, we knew we needed to tie some more black into the room and Nestig's Candy Cloud Crib in Black Licorice was the perfect addition. This neutral starting point allowed us to more freely be able to decorate with colorful vintage items that we have found over the years. Hunter's nursery has slowly evolved into what I hope is both a calming and fun space for him to explore.
Your nursery is decorated by beautiful mushroom-shaped ottomans! Tell us about these special pieces.
Our mushroom ottomans are inspired by an original midcentury mushroom shaped ottoman that we found several years ago while sourcing vintage for our shop, Sergeant Sailor. We loved it so much that we had to keep it, but thought that others might also enjoy having such a whimsical yet useful piece of furniture in their homes. So we decided to start making our own to share with others! We now offer our mushrooms in 27 different colors and patterns. Each one is handmade in our home. We had to make sure Hunter got to enjoy some in his room because they are so personal and special to us.
What are your favorite details in your nursery?
I love the color scheme that has come together over time. The complementary blues, oranges, and yellows make me feel happy and I hope they help Hunter have a cheerful start to his days. My favorite object would be the large ceramic tiger sculpture that I found while pregnant because Hunter and I are both born in the year of the tiger.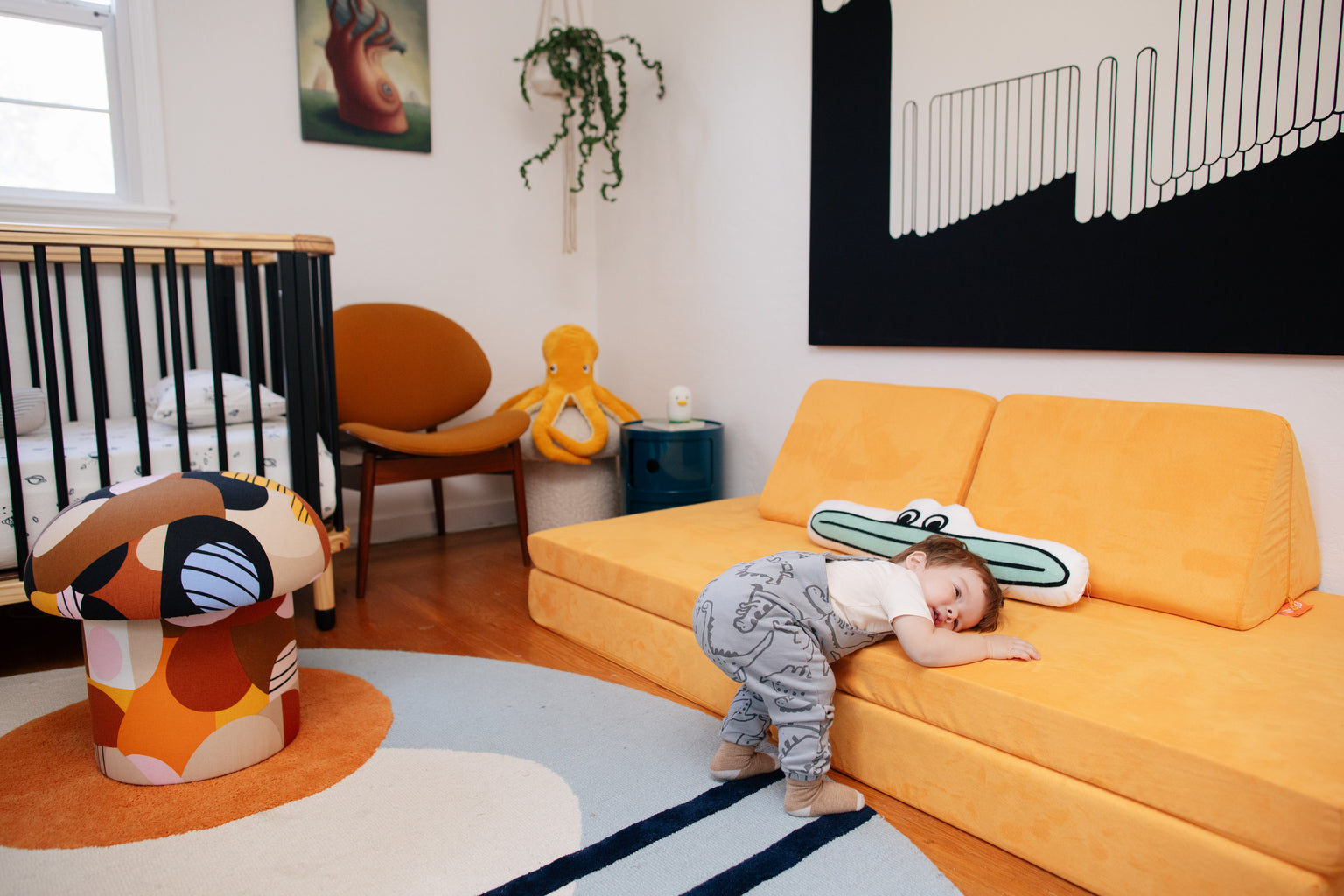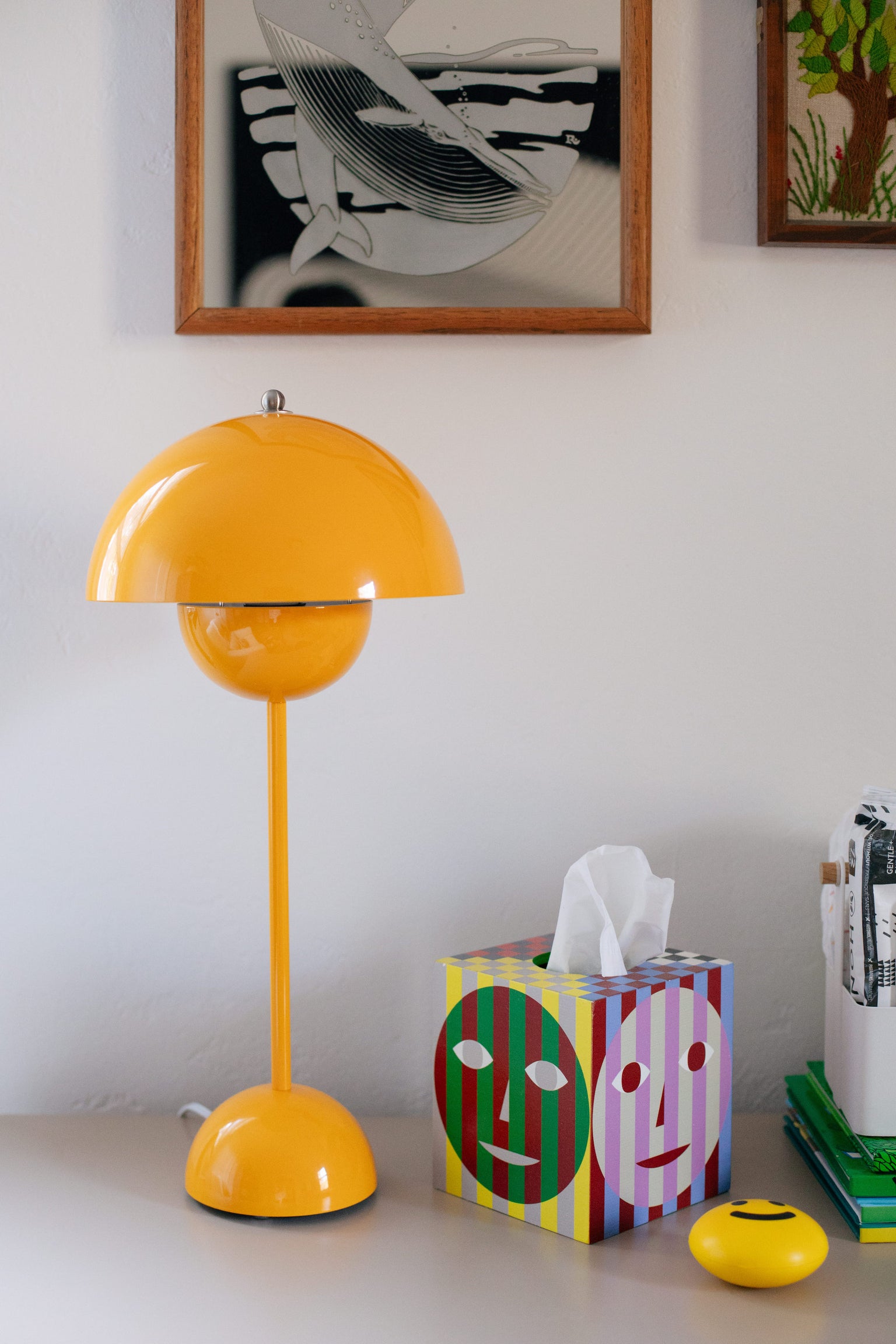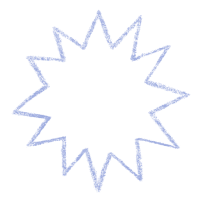 Are there any pieces, products or decor with a special story you can share? 
The vintage items all have a story. Our work is a family affair! We source together (often with Hunter now) and we remember where each piece came from. We love the hunt and being able to create new memories together as a family while searching for special pieces to bring home. I also love to think about how each vintage piece that we've kept was also once special to its original owner. It can be especially rewarding to find items that were tucked away and forgotten, such as the 1970s art mirror that we found stashed in a closet facing a wall.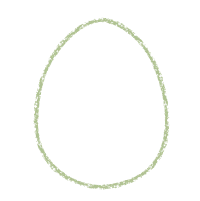 We like to think about nurseries as spaces for everyday magic, any favorite parenthood memories in the room so far?
My favorite memory was when we realized Hunter had been saying his first world. He has a small egg-shaped stuffed toy in his crib that he loves and we finally realized one day that he had been repeating the word "eggy" over and over to us. We laughed so hard realizing that "eggy" had come before the more conventional first word choices like "Dada" or "Mama," I guess we now know his priorities!