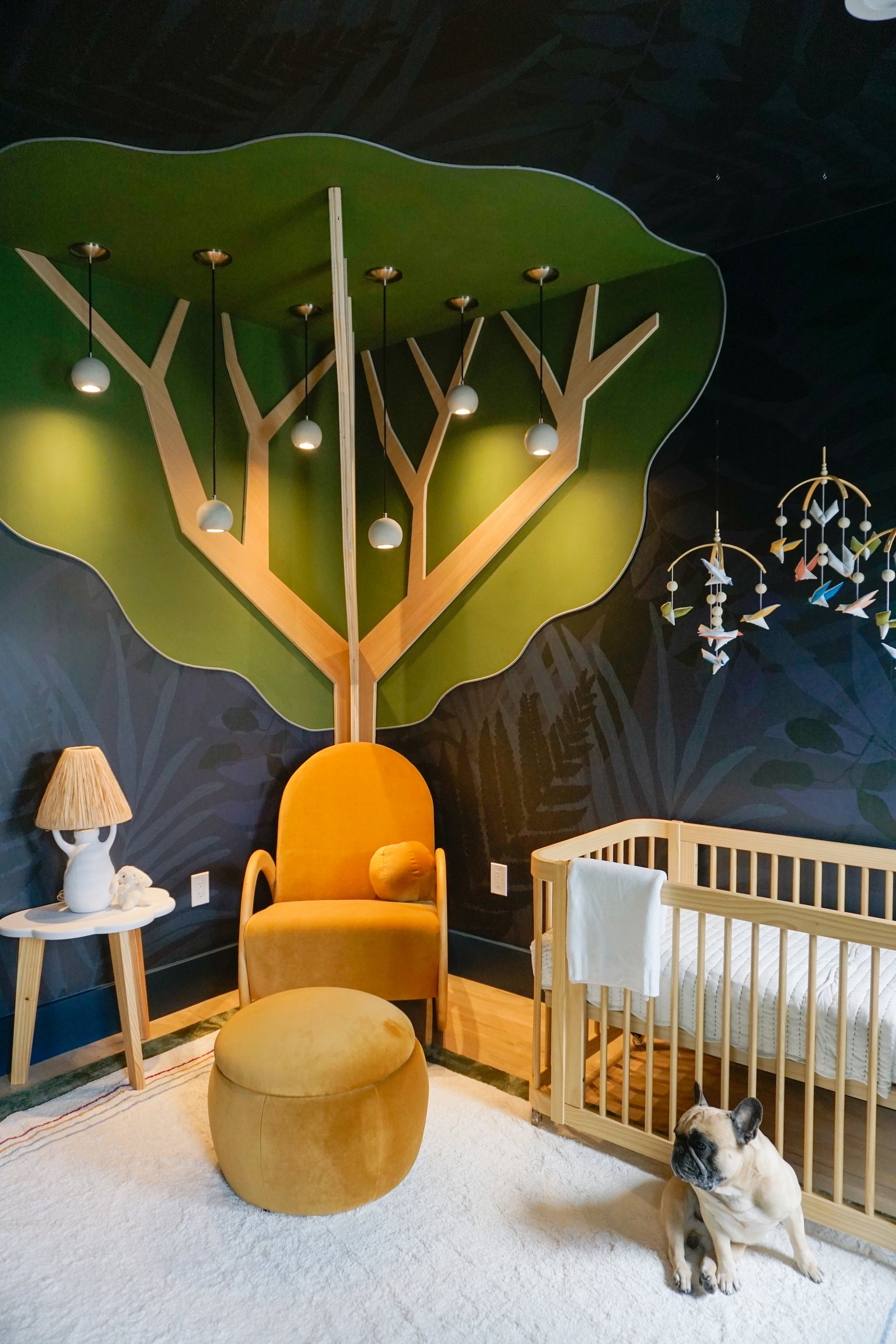 Nursery Tour
A Magical, Tarzan-Inspired Jungle Nursery
Interior designer Julie Sousa (@the_avantgarde) transformed her guest room into a nursery inspired by jungles of the beloved movie Tarzan. In partnership with Nestig, Julie designed the Canopy wall mural and Flock mobile—two-one-of-a-kind pieces that create a magical, moody aesthetic. Take a walk on the wild side and discover Julie's design process, advice for designing a nursery, and her nursery essentials.
Finding Inspiration in Tarzan
"The nursery was inspired by my favorite childhood movie, Tarzan. The entire process was so nostalgic for me — I was so in love with the movie growing up. The idea was to challenge myself to incorporate elements from Tarzan without making it too literal, whether it was using natural, earthen materials such as wood and cement, or creating the color schemes pulled directly from the movie itself. I also loved designing the wall mural and mobile with Nestig, they were so flexible and lovely to work with. I couldn't have asked for a better partner throughout all of this!"
Designing a Nursery
"A child's room is the one room in your home where you can let your imagination run wild — let out your inner child and get adventurous with it! Think of the things you loved and dreamt of having as a kid — make it magical."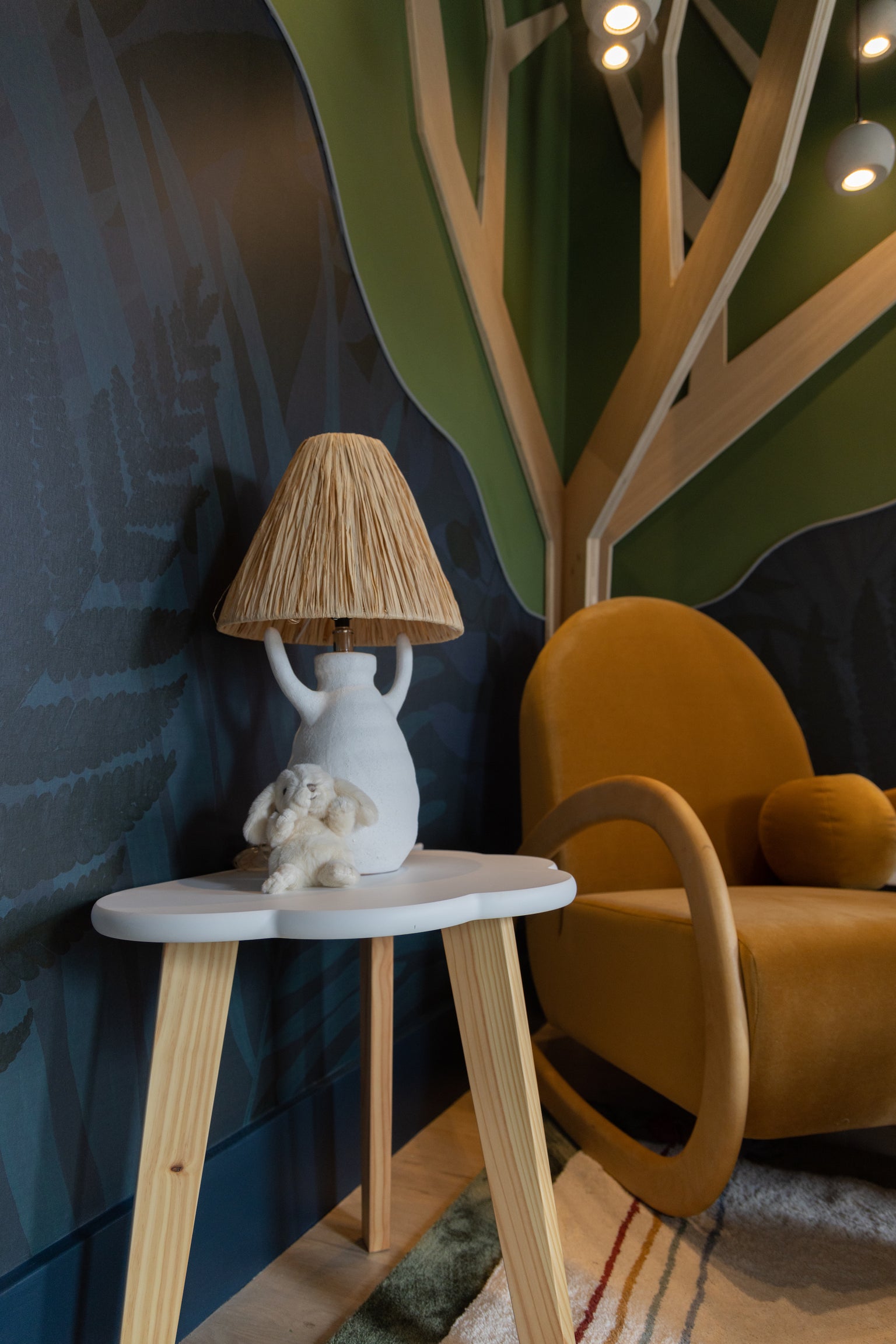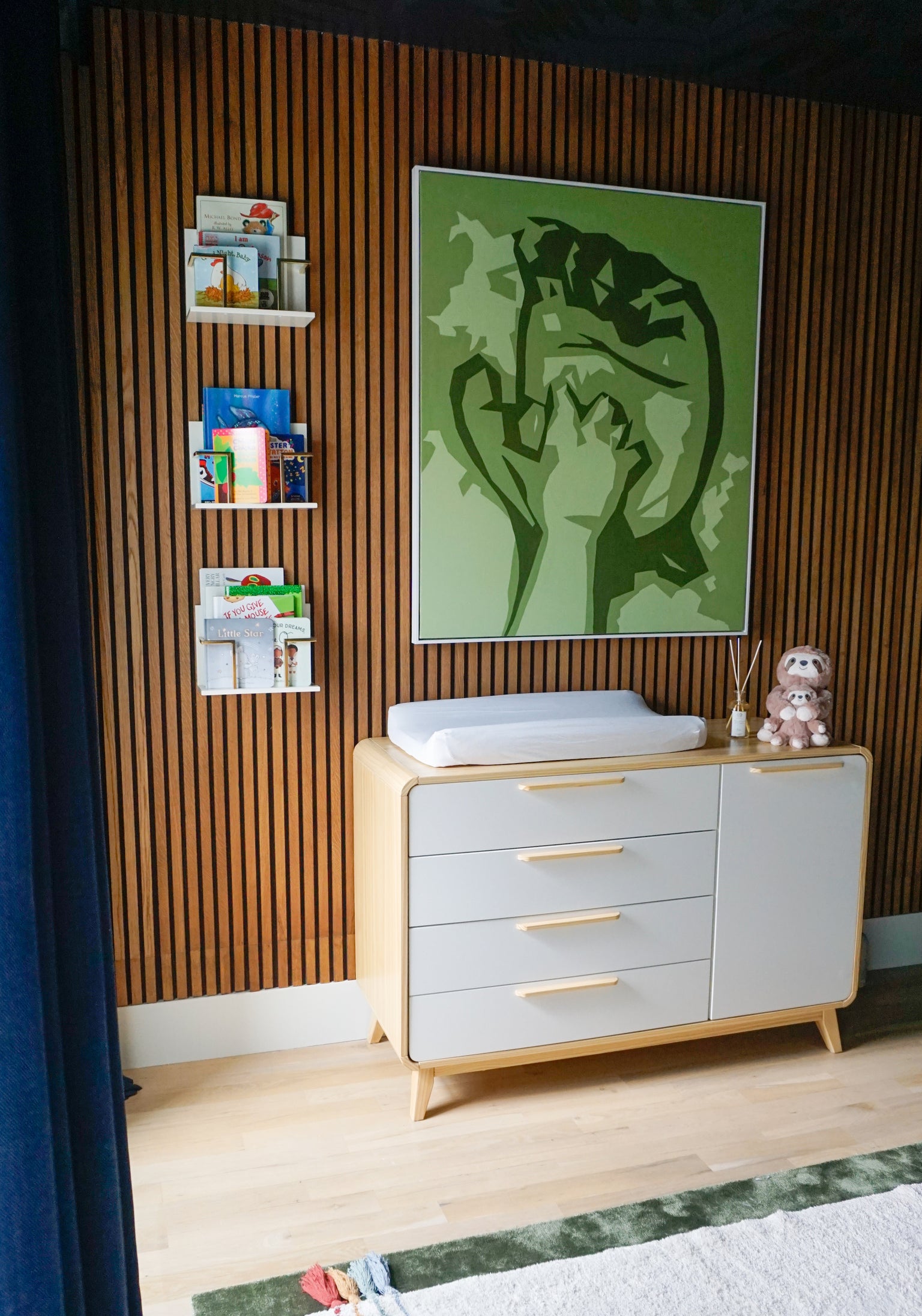 3 Essentials For Every Nursery
"Of course, every nursery needs functional items: crib, changing table… etc.
Secondly, a nursery should evoke a feeling or sensation that is special to your child. Think of a word or phrase you want your nursery to be described as, and design around that word. For me, I wanted to evoke a magical nighttime jungle, and that helped me pull in elements that made it feel as such. For instance, a darker, moody wall mural really helped to create some mystery that you might experience in a nighttime setting. The pendant lights along with the LED colored lights in the curtains helped to spark some magic.
Thirdly, every nursery needs convertible furniture that grows with your child! Not only is furniture expensive, but I often think of our environment when I design. The more usage you can get out of your furniture, the better it will be for your pocket and for our world. Bonus points for Nestig which is made of natural, sustainable materials."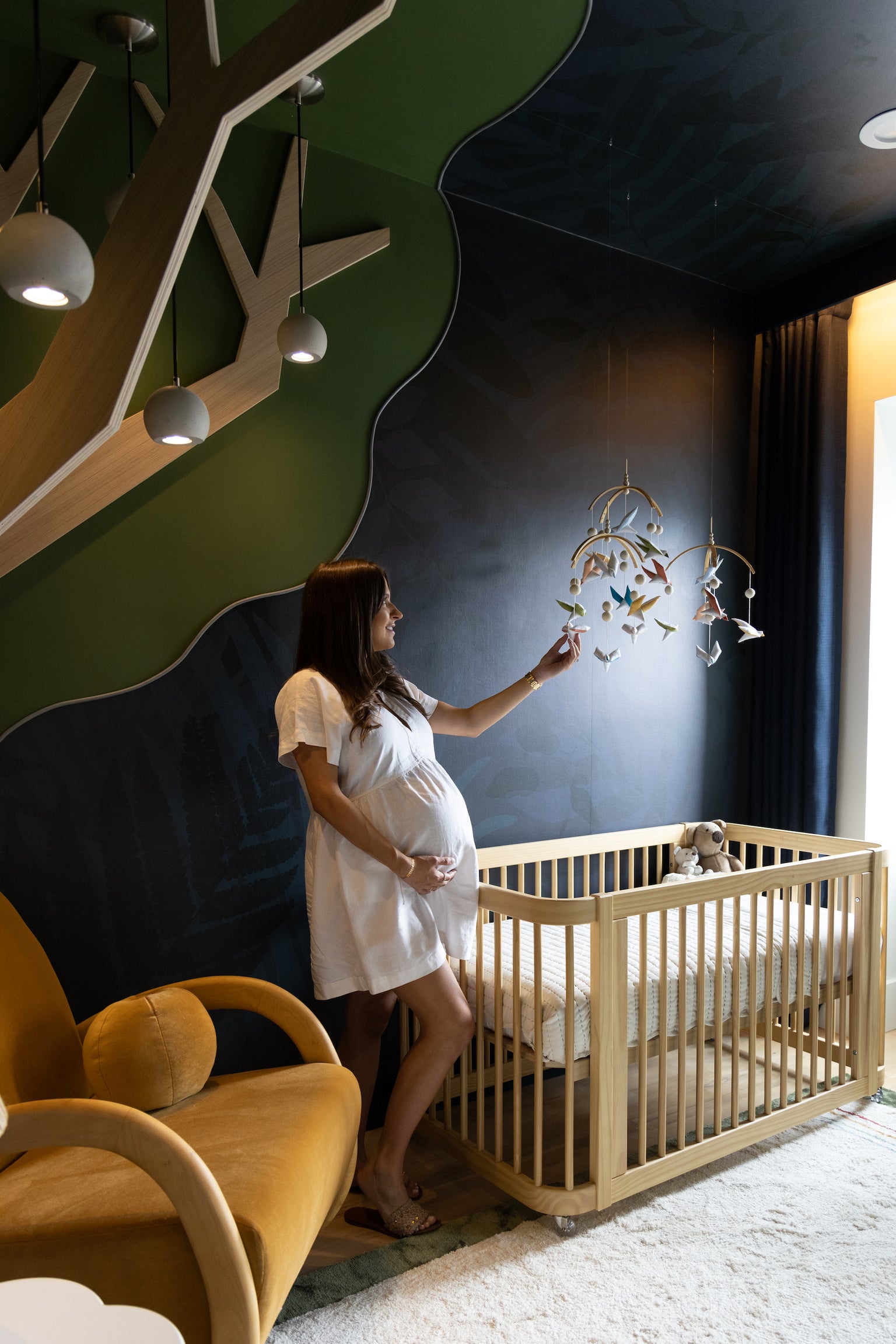 Explore More Animal Decor