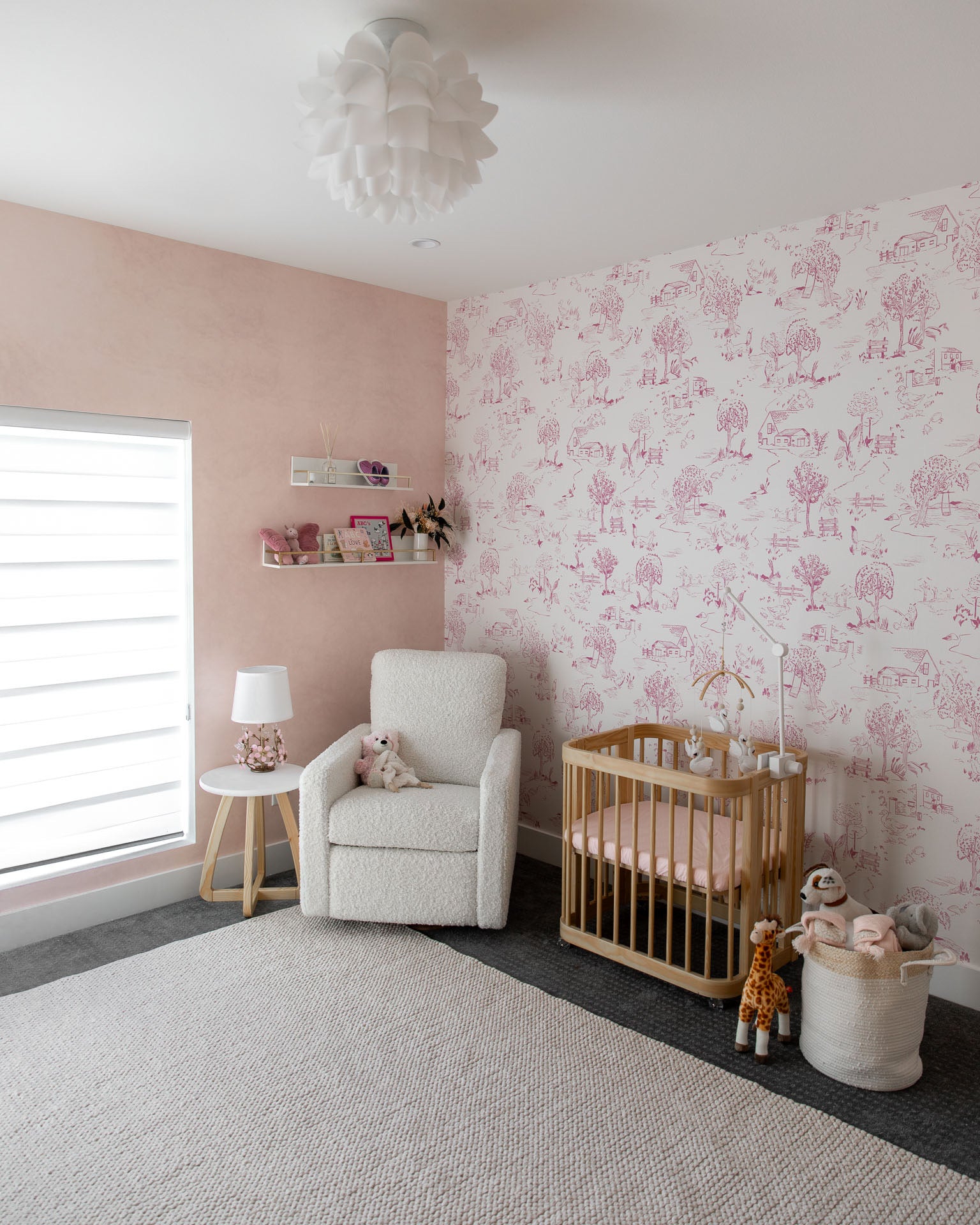 Nursery Tour
A Pink and Cream Dream Nursery
Nita Mann's nursery for baby Sarina was once her husband's man cave. The content creator transformed the room into a perfect pink palace—with our Busy Brook wallpaper and Wave crib as its statement pieces. Below, we chat with Nita about starting her nursery with the perfect wallpaper, her top Nestig picks, and her favorite moments spent in the room.
Interior style in 3 words:
Textured, elevated, and warm.
What inspired your nursery?
We actually had a baby dior theme baby shower for Sarina and I wanted to carry that theme into her nursery a little bit. The most important thing to me was a statement, toile looking wallpaper. I saw the Busy Brook wallpaper and immediately fell in love because it reminded me so much of the baby shower! There's something about that wallpaper that feels so calming and scenic, I absolutely love it. After picking the wallpaper, we just ran with the color tones and picked out pieces to make the room as cohesive as possible.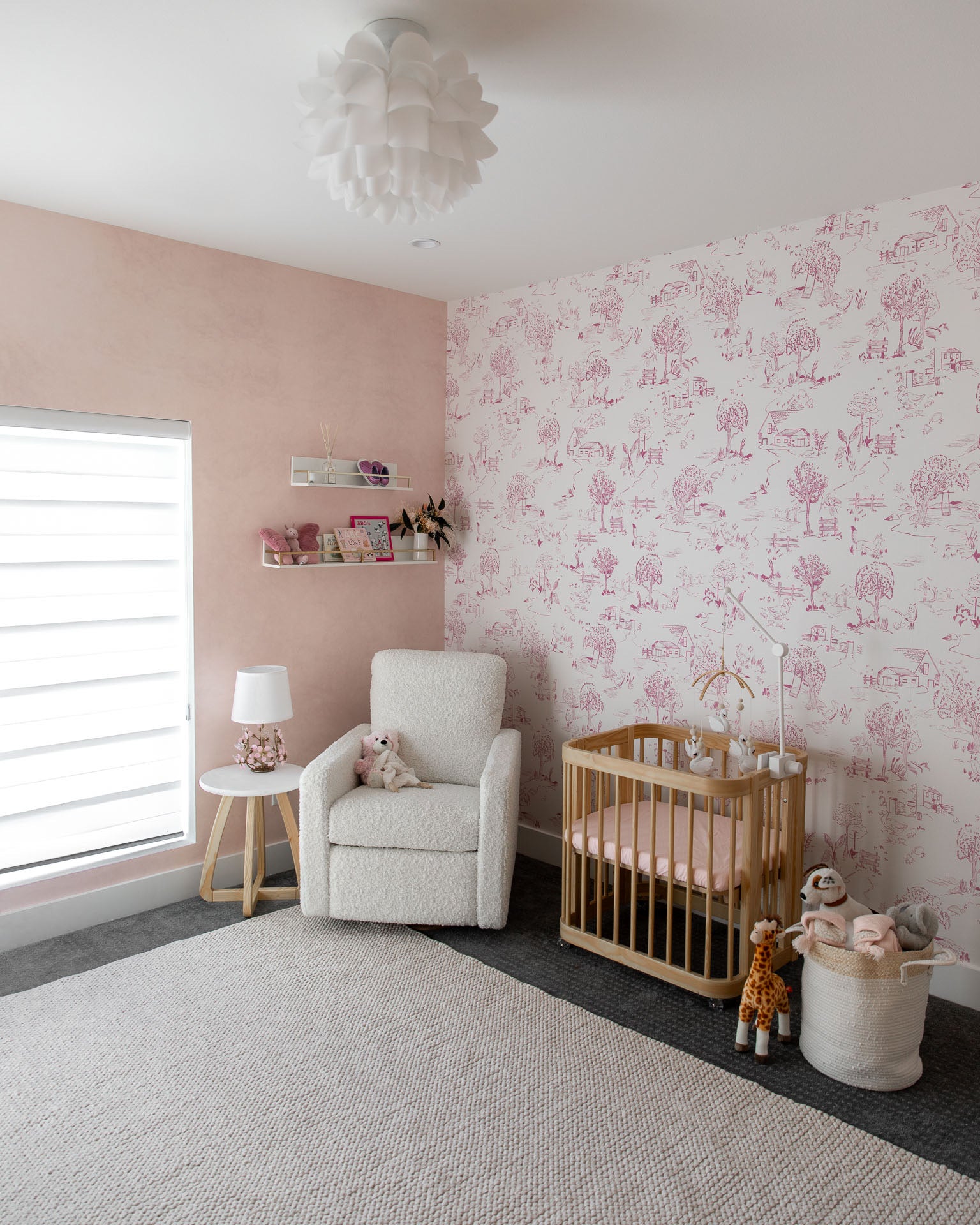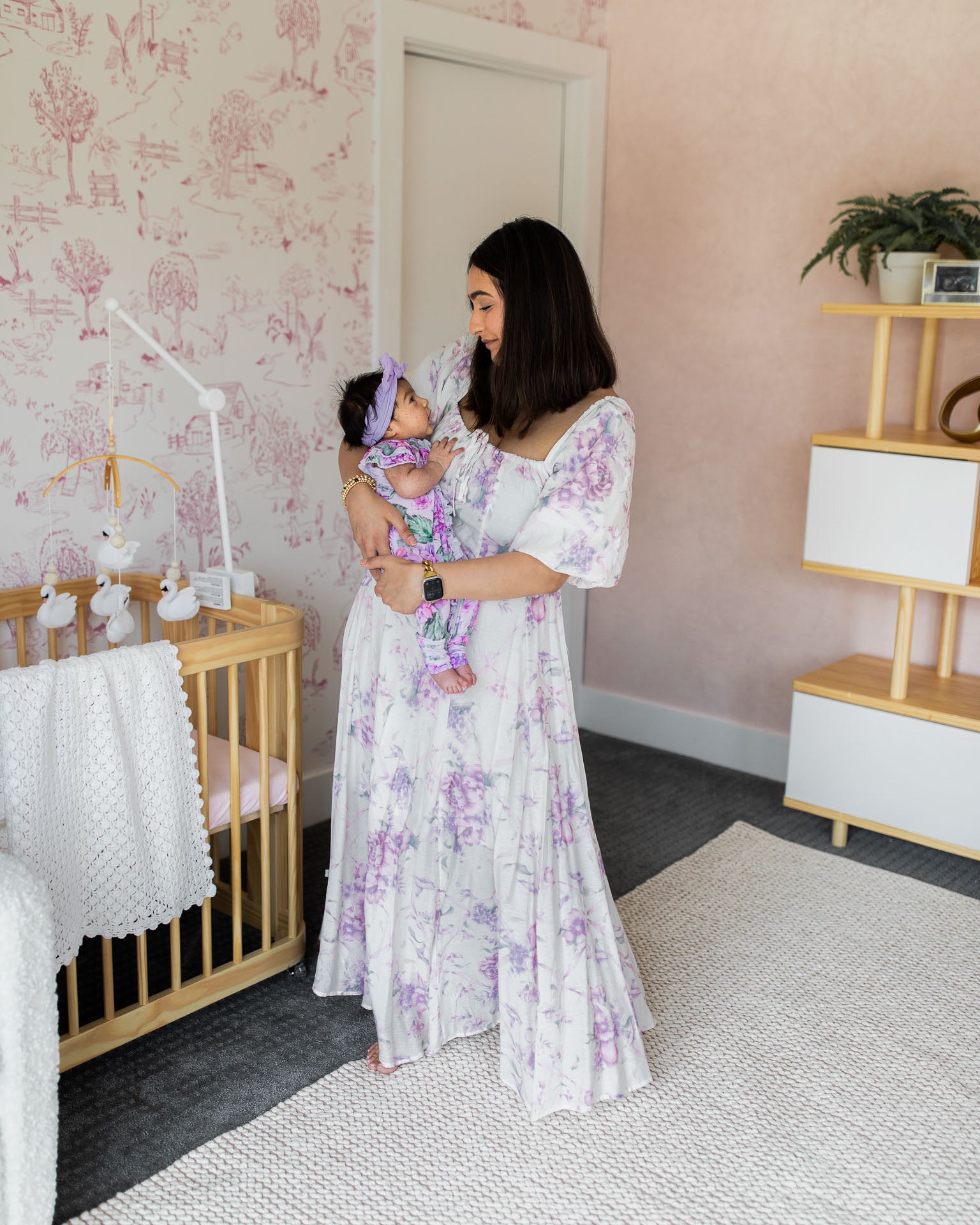 What are your top 3 favorite Nestig picks?
The Wave crib hands down is my absolute favorite. It's so innovative going from a mini crib to a full crib to a toddler bed! I also love that it's on wheels especially as a mini crib so I could easily move it from room to room when needed.
My next favorite is their wallpaper. I can specifically speak to the Busy Brook wallpaper and the Watercolor wallpaper because we have both of those in Sarina's nursery. The quality is absolutely incredible! Our installers who we have worked with before even asked us where the wallpaper is from because they said it was very easy to work and feels really nice. That's coming from professional wallpaper installers themselves so you know it's great!
Lastly, the Explorer shelf is also a favorite of mine. It complements the Wave Crib so nicely and I love the little hidden storage in the cabinets.
What is your favorite detail in your nursery?
Without a doubt the wallpaper. I firmly believe the right wallpaper can totally transform a room and that's exactly what the Busy Brook wallpaper achieved in Sarina's nursery!
Are there any pieces, products or decor with a special story you can share?
The Wave crib is special to use because our 2.5 year old son, Kaiyen, climbed in there to hug his sweet little sister, Sarina and we captured the cutest photo of them together in it! We've only had the crib for a couple of months and we already have so many sweet memories with our babies in it.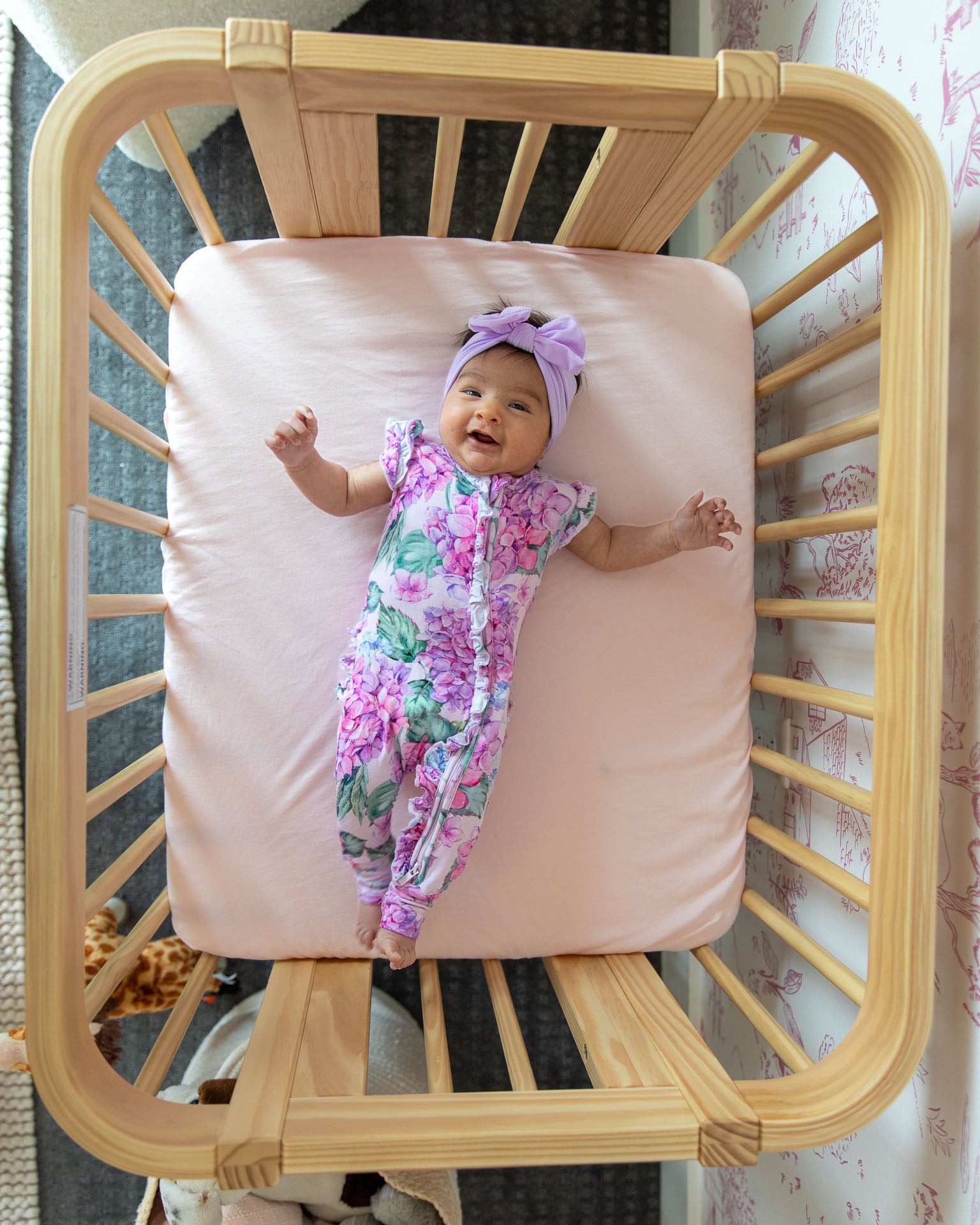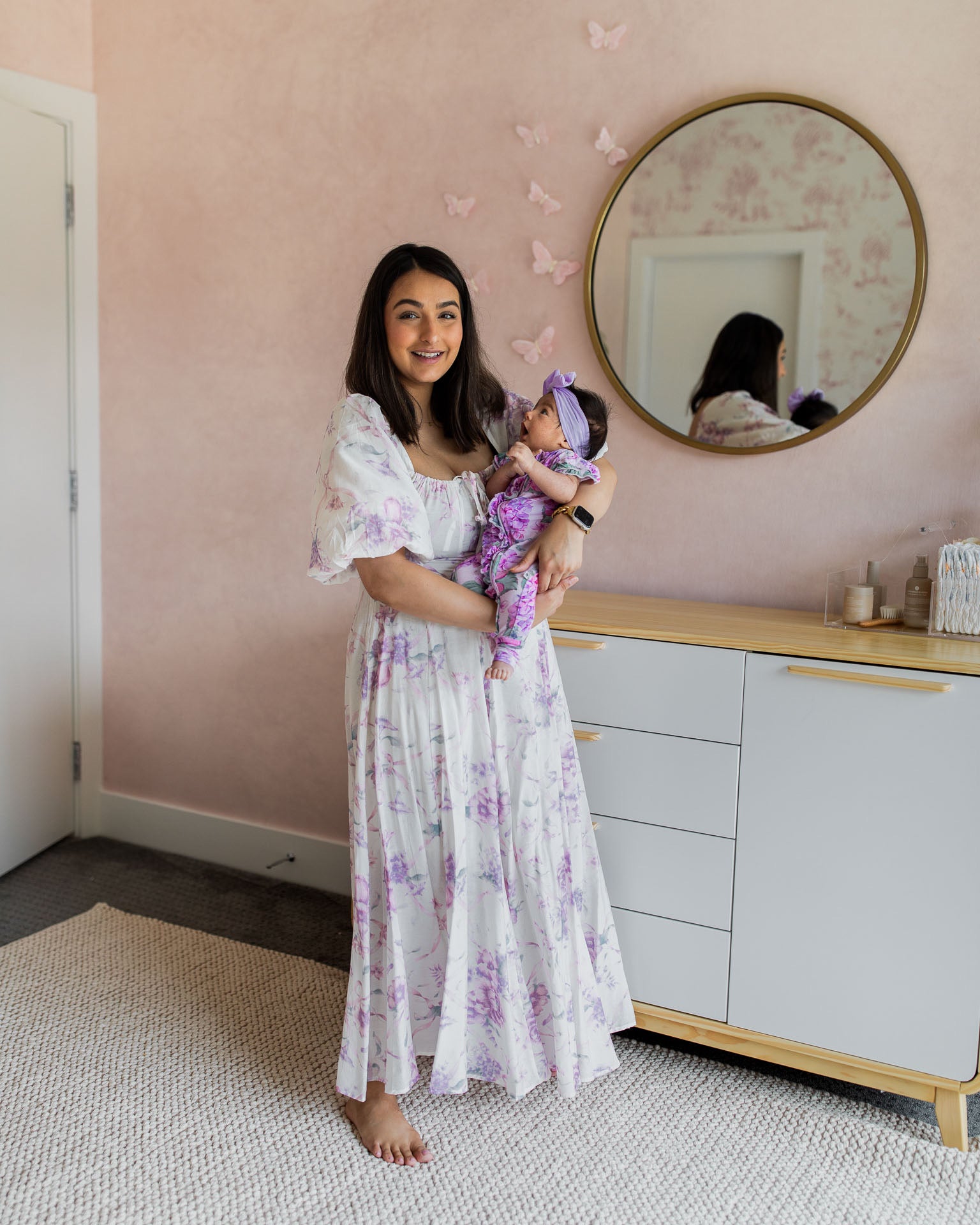 What do you hope your baby will love most about her nursery?
I hope she grows up to love her room as a whole—from the furniture we picked to the color theme as well. I want Sarina to want to spend time playing in her room and feel safe and cozy in there.
We like to think about nurseries as spaces for everyday magic, any favorite parenthood memories in the room so far?
Baby girl Sarina just turned 2 months old and as a mom, my favorite part is being able to feed her in there with no other distraction. It's just me and her bonding together in her beautiful room!