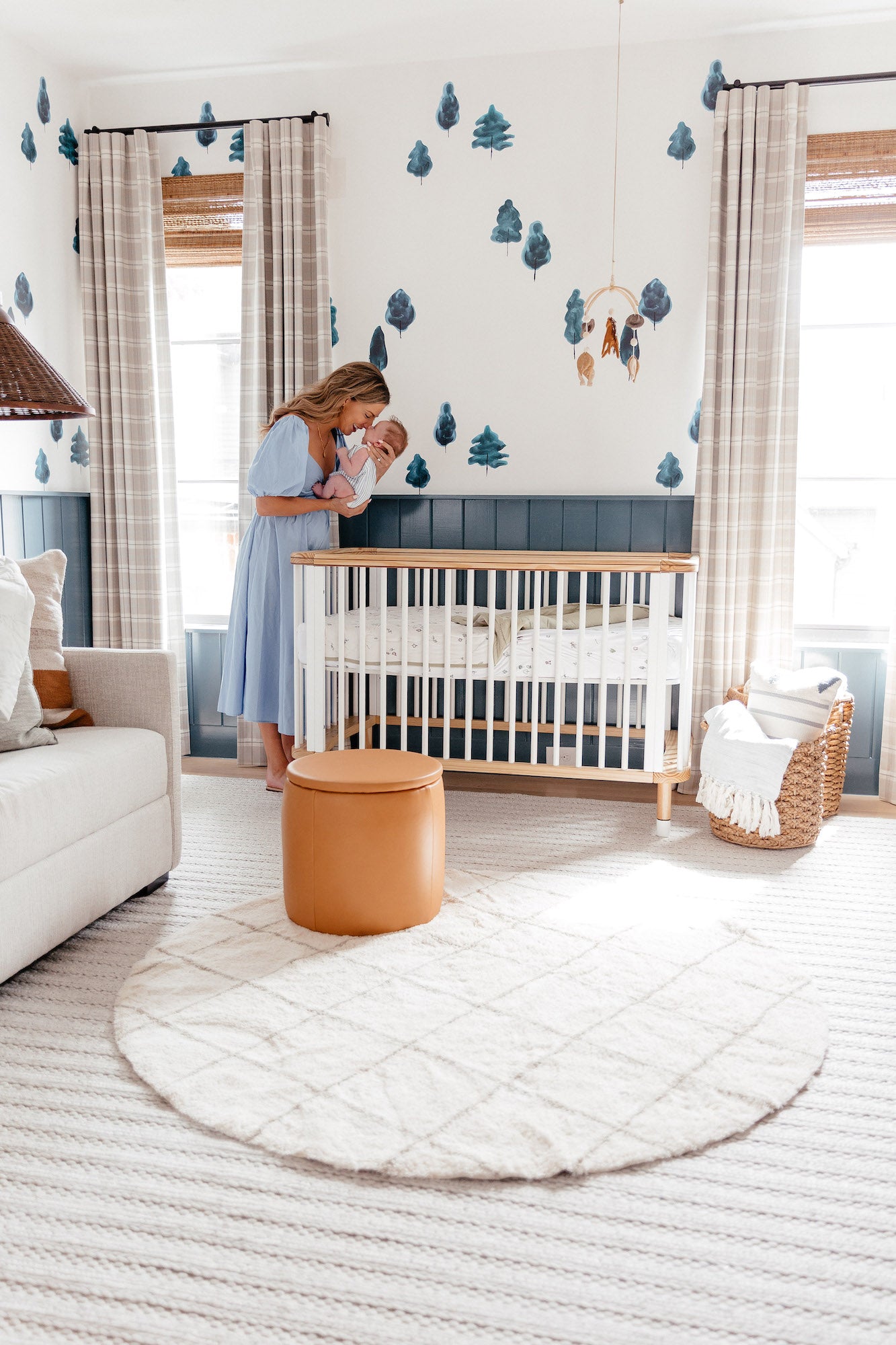 Nursery Tour
Dani Austin's Vibrant Nursery is a Fresh Look at Classic Style
When we decided to partner with Dallas-based creator Dani Austin, we knew we were in for a design treat. Her style exists perfectly at the intersection of timeless and modern—it's lively, inviting and never, ever expected. Her daughter Stella's nursery has been one of the most popular rooms we've ever shared and Dani's approach to life aligns with our core values—doing everything with kindness and imagination.
For her collection, we took menswear classics and gave them a "Texas twist", creating this beautiful collection of fresh patterns, textures and (new!) products for her son Stratton's room. Read on to learn more about how this partnership came together!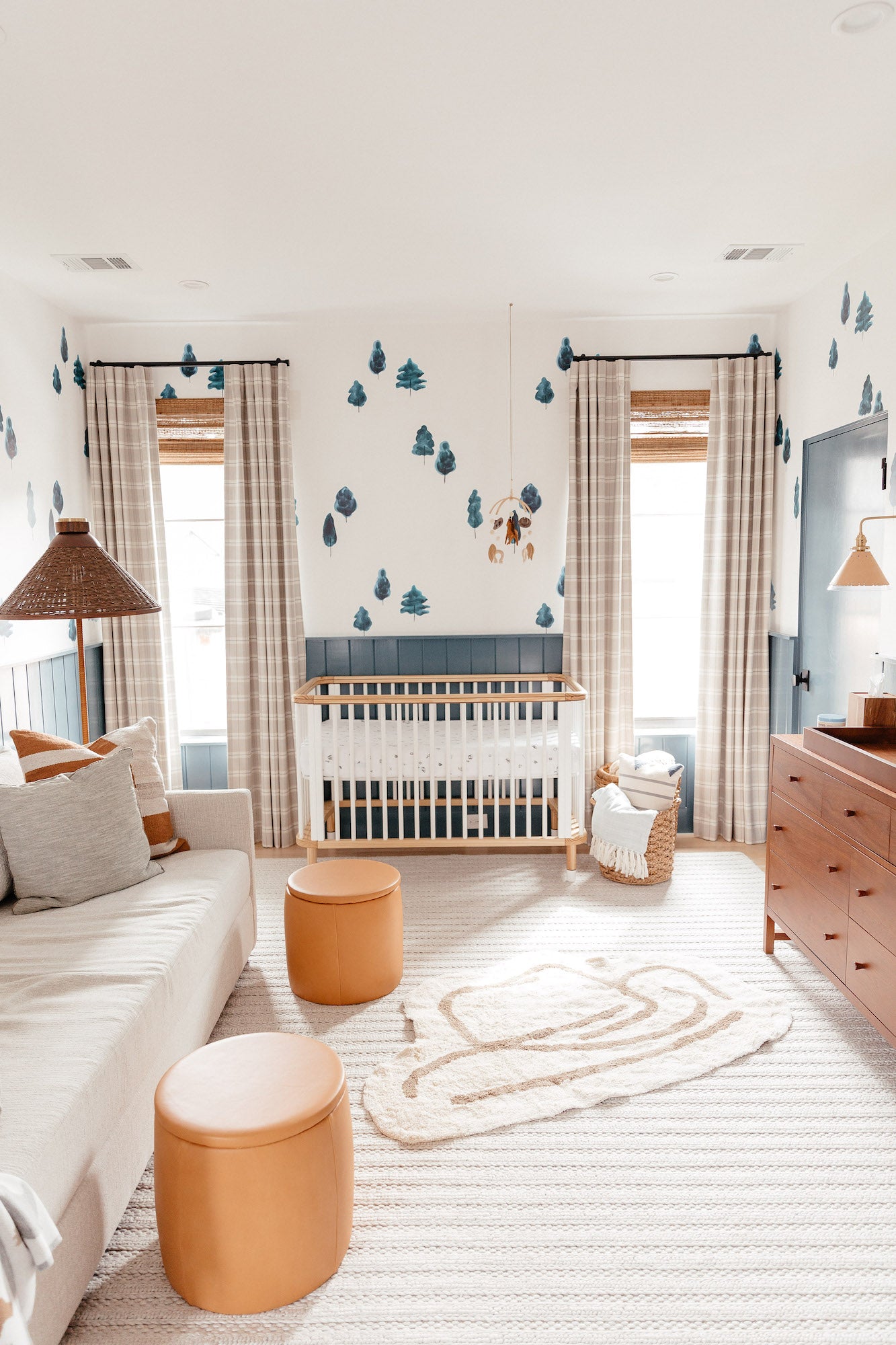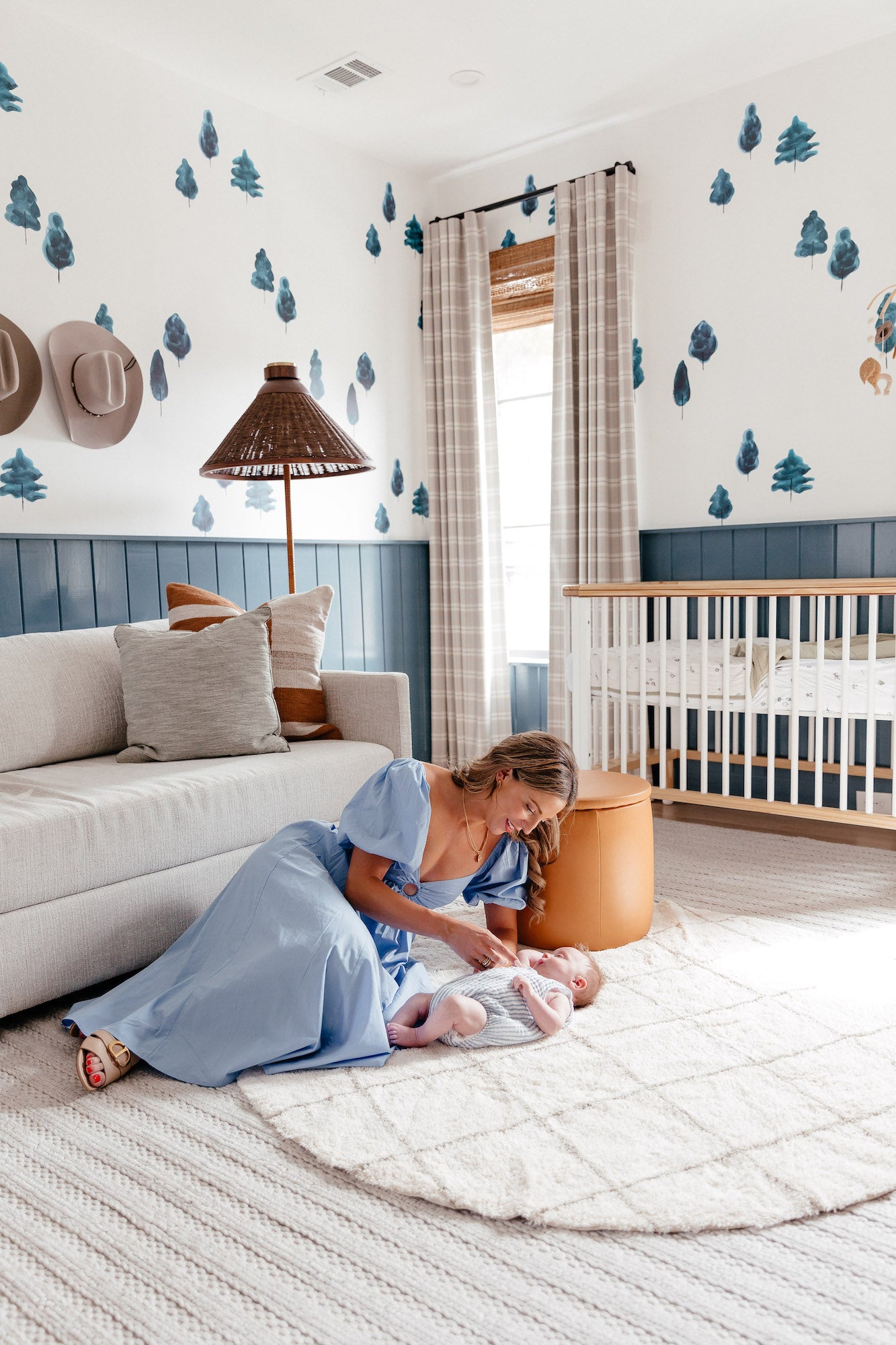 What was your inspiration for this collection? How do you go about deciding on a theme or style for your rooms?
Starting out, I knew I wanted little horse accents and a classic theme. I pulled a lot of my inspiration from traditional mens style with an equestrian touch. Once we began designing with Nestig, we decided to put a little Texas twist on this "preppy" theme. In each room I design, I really try to be unique by taking risks and piecing together different textures and patterns.
Your daughter's nursery went viral and so many people have referenced it for their own spaces; did you feel any pressure to design something that would top it or that you knew people would love?
Honestly, no! I have been looking forward to designing a baby boy nursery for forever. Throughout this process I've just been focused on creating a unique and cozy space for Stratton.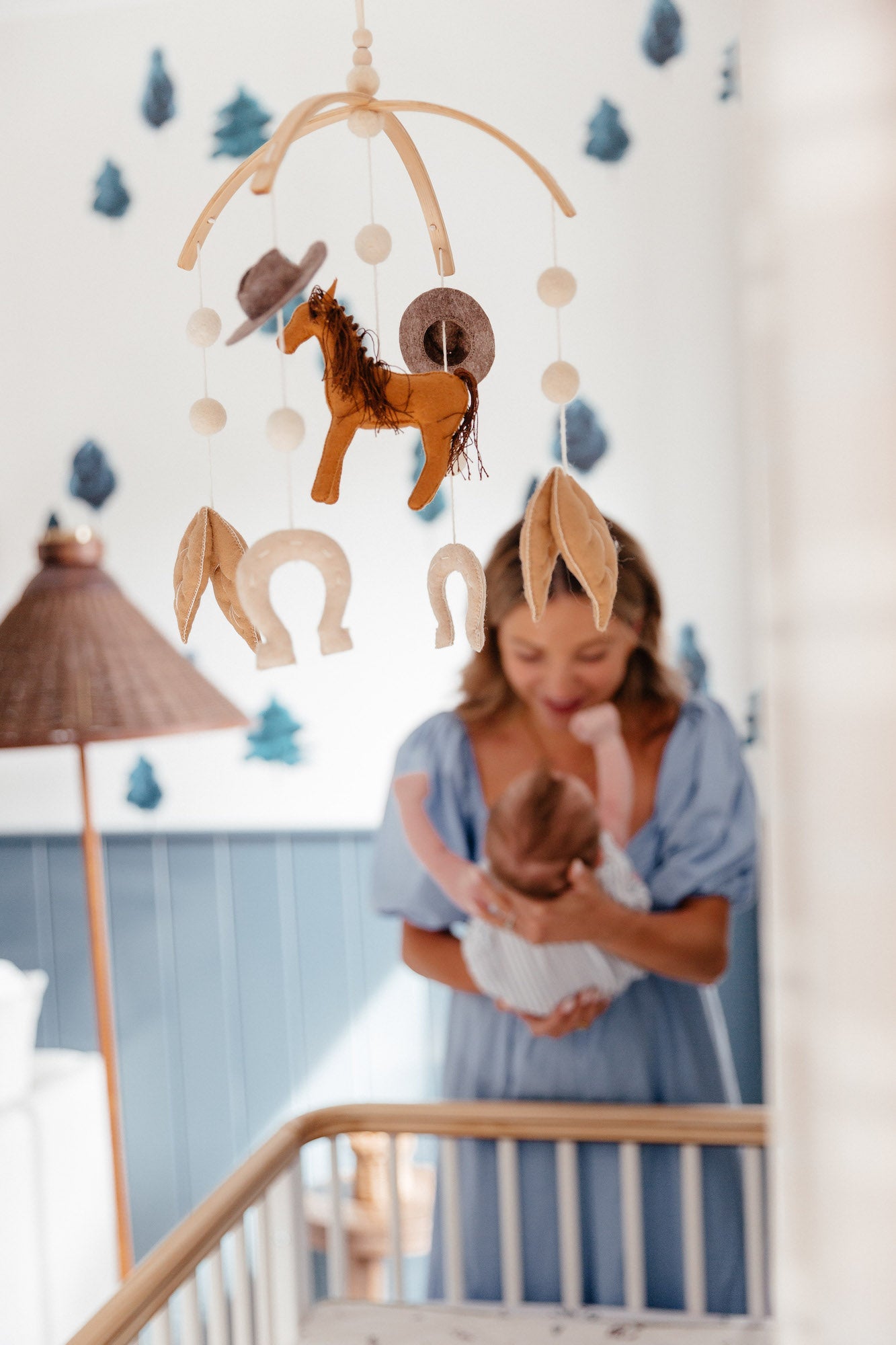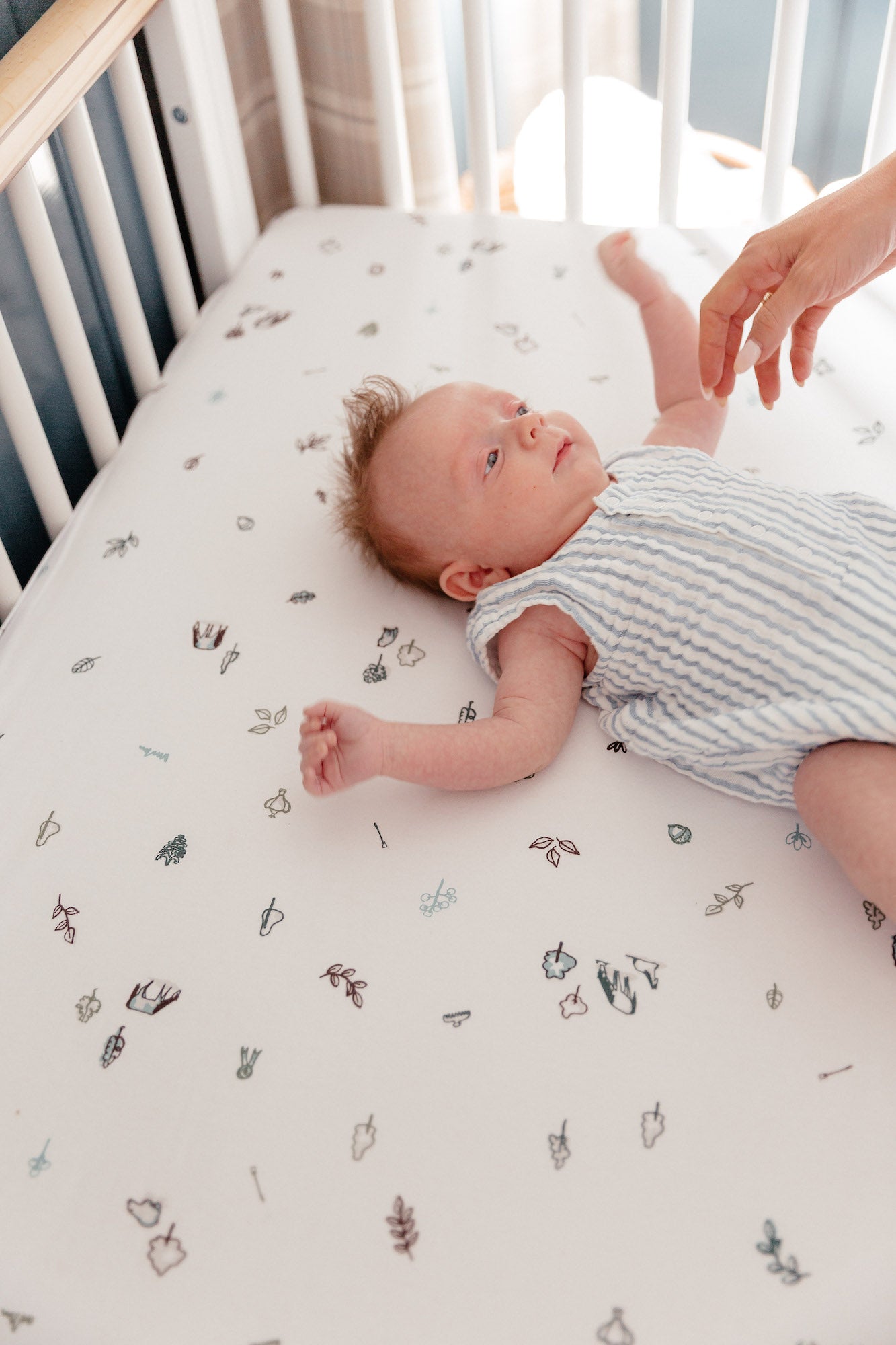 What were you most excited about when approaching design for Stratton's nursery?
I love how colorful and playful nurseries can be. There is so much creative freedom when it comes to designing kids' rooms and that is so exciting to me.
Interior style in 3 words?
Unique, vibrant and quality-focused!
Any favorite memories in the space so far?
From the very beginning, something I was most excited for was to have a sofa in Stratton's room. We decided that having more sitting space would allow our entire family of four to share special moments together. Stella loves her bubba and wants to be a part of every moment! We already have the best memories hanging out in the space all together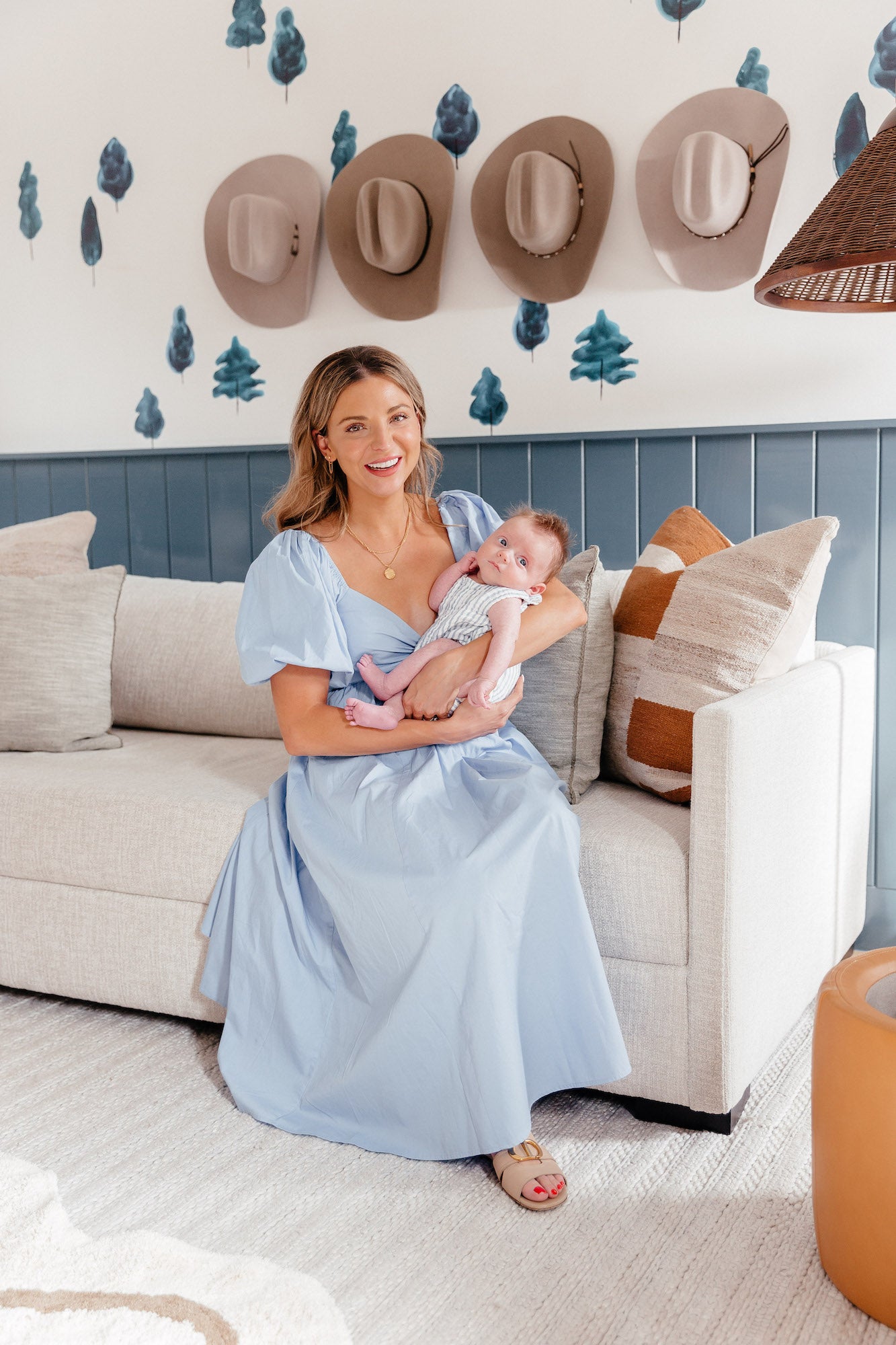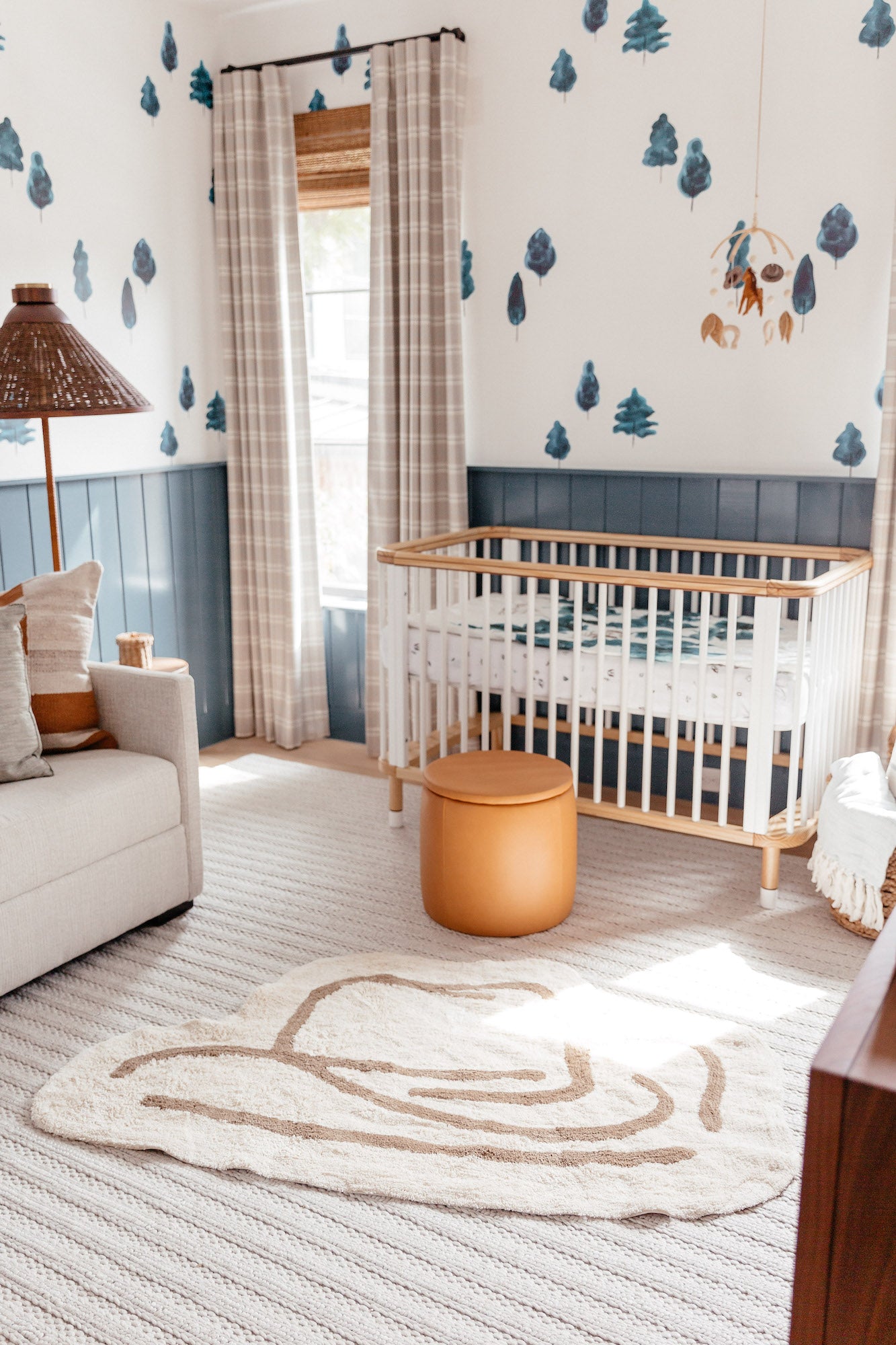 Are there any pieces, products or decor with a special story you can share?
I really loved the look of small line art prints in light wood frames. We looked around for any kind of line art that would match Stratton's theme. After having no luck, I showed Nestig some examples of what I had in mind. Within a week, Lin, their surface designer, mocked up 30-40 line art drawings that fit perfectly in to Stratton's nursery. It was so special to me to watch the video of Lin drawing each piece by hand. There are so many special details that went in to this collection!