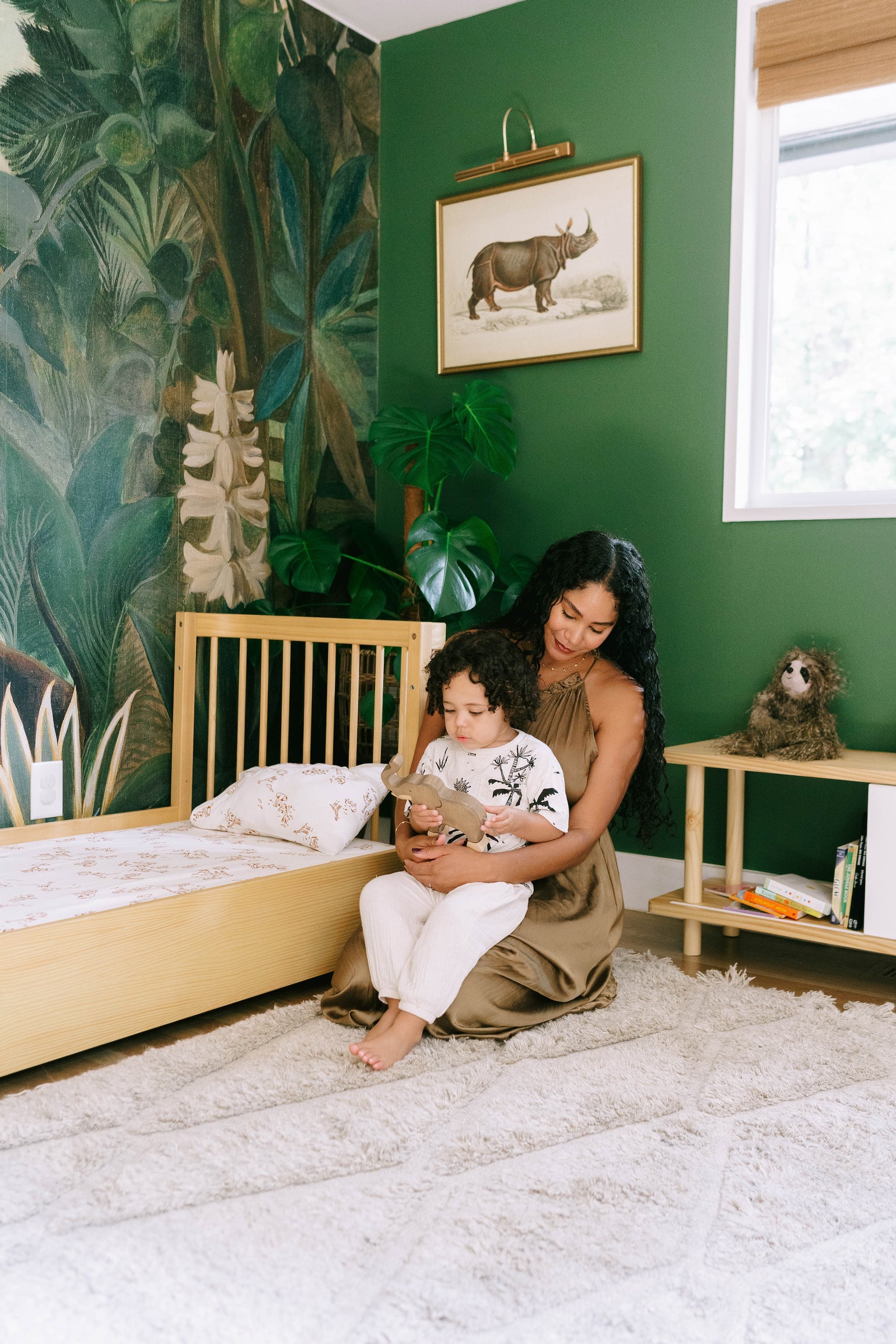 Nursery Tour
The Special Transition From Crib to Toddler Bed
Atlanta-based interior designer Sharlene Yaqui converted her Wave crib into a toddler bed—a special milestone for her little one. Outfitted in our new Toddler Savanna Sheet Set and Safari Quilt, the bed is perfectly set up for the sweetest dreams. Below, Sharlene takes us on a tour of her whimsical Jungle Book-inspired nursery.
Interior style in 3 words:
What was your inspiration for the nursery?
My love of nature inspired the jungle theme. I wanted it to feel like a page from the Jungle Book to give it a little bit of playfulness and whimsy.
Are there any pieces, products or decor with a special story you can share?
The two Guatemalan worry dolls that we purchased on our recent family trip are the same dolls I had as a child to represent our Mayan heritage. In Mayan culture, children tell their worries to the Worry Dolls, placing them under their pillow when they go to bed at night. By morning the dolls have gifted them with the wisdom and knowledge to eliminate their worries.
What are your favorite details in your nursery?
I love the functionality of the picture lights – they showcase the vintage animal drawings and provide ample ambient lighting for our bedtime stories.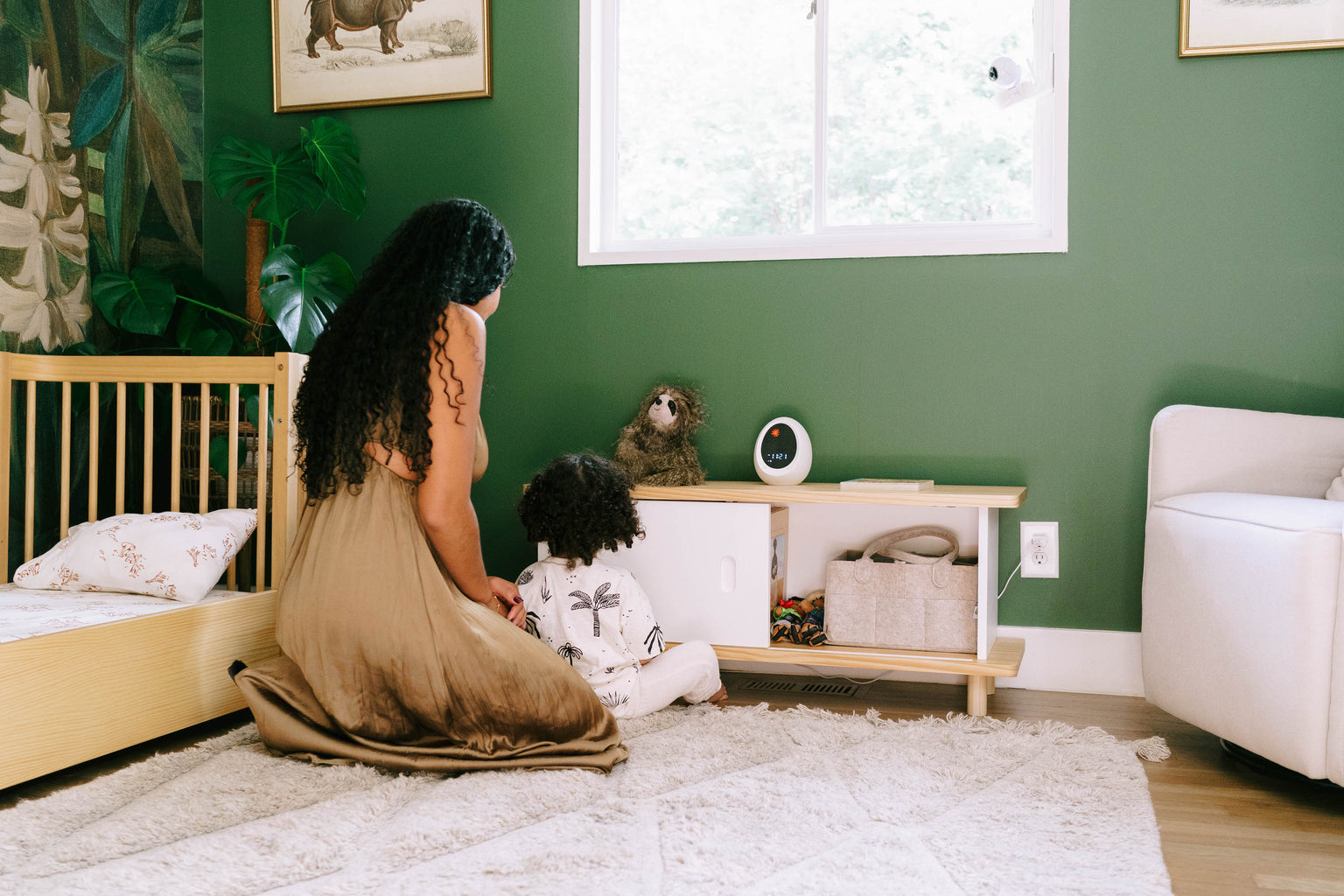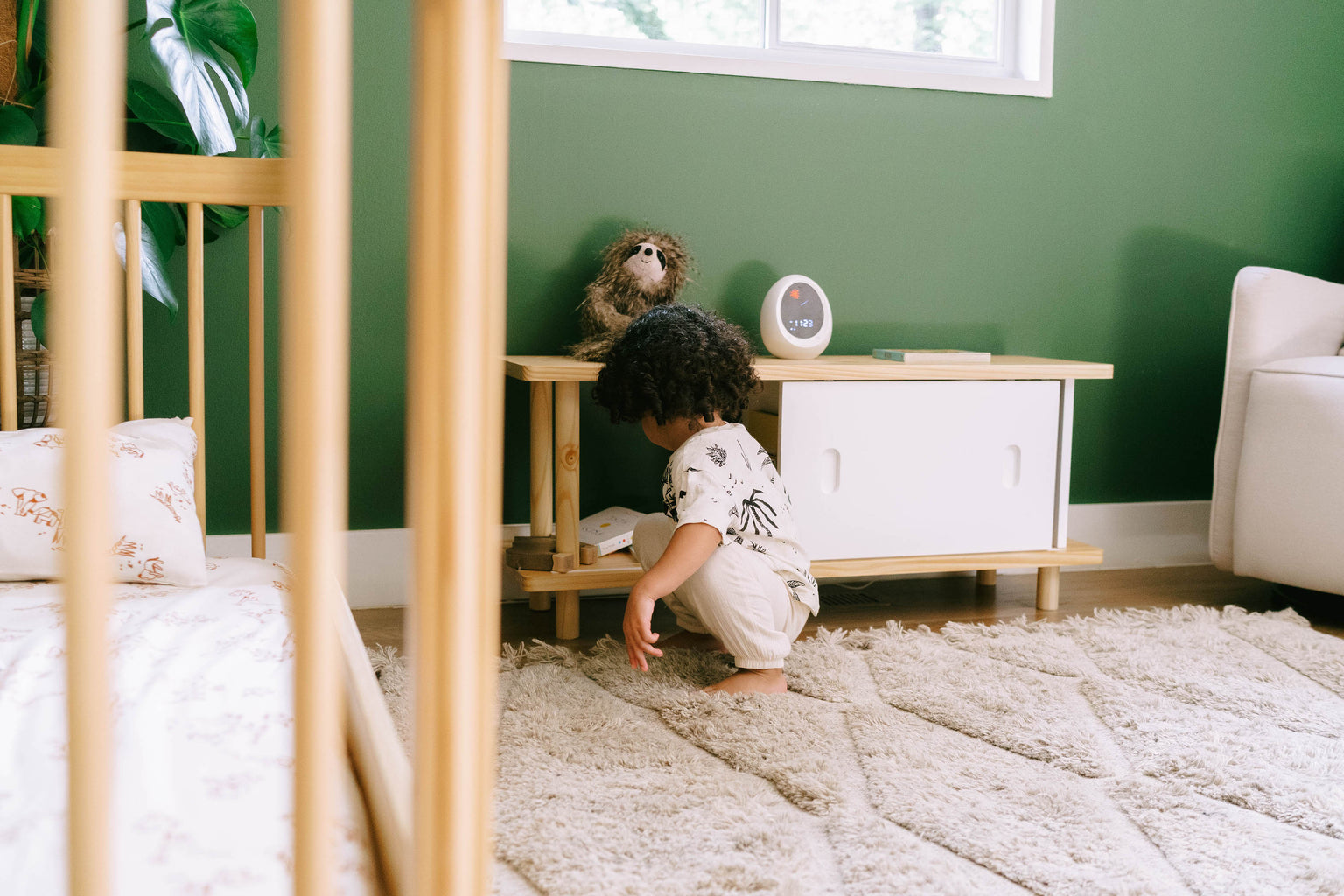 What's your favorite decor in your space and why?
I love the wallpaper. I looked at different jungle themed wallpaper and none of them felt right. The one we went with had more of a hand painted feel and looks like it came straight out of a story book.
We like to think about nurseries as spaces for everyday magic, any favorite parenthood memories in the room so far?
I loved taking his milestone pictures in the rocking chair next to Mr.Slothy. He always gave the biggest smile when he saw the camera. It was the highlight of our day.
What do you hope your baby will love most about their nursery?
I hope he loves how he feels when he's in there. I want him to feel like it's his sacred place where his imagination can run wild.