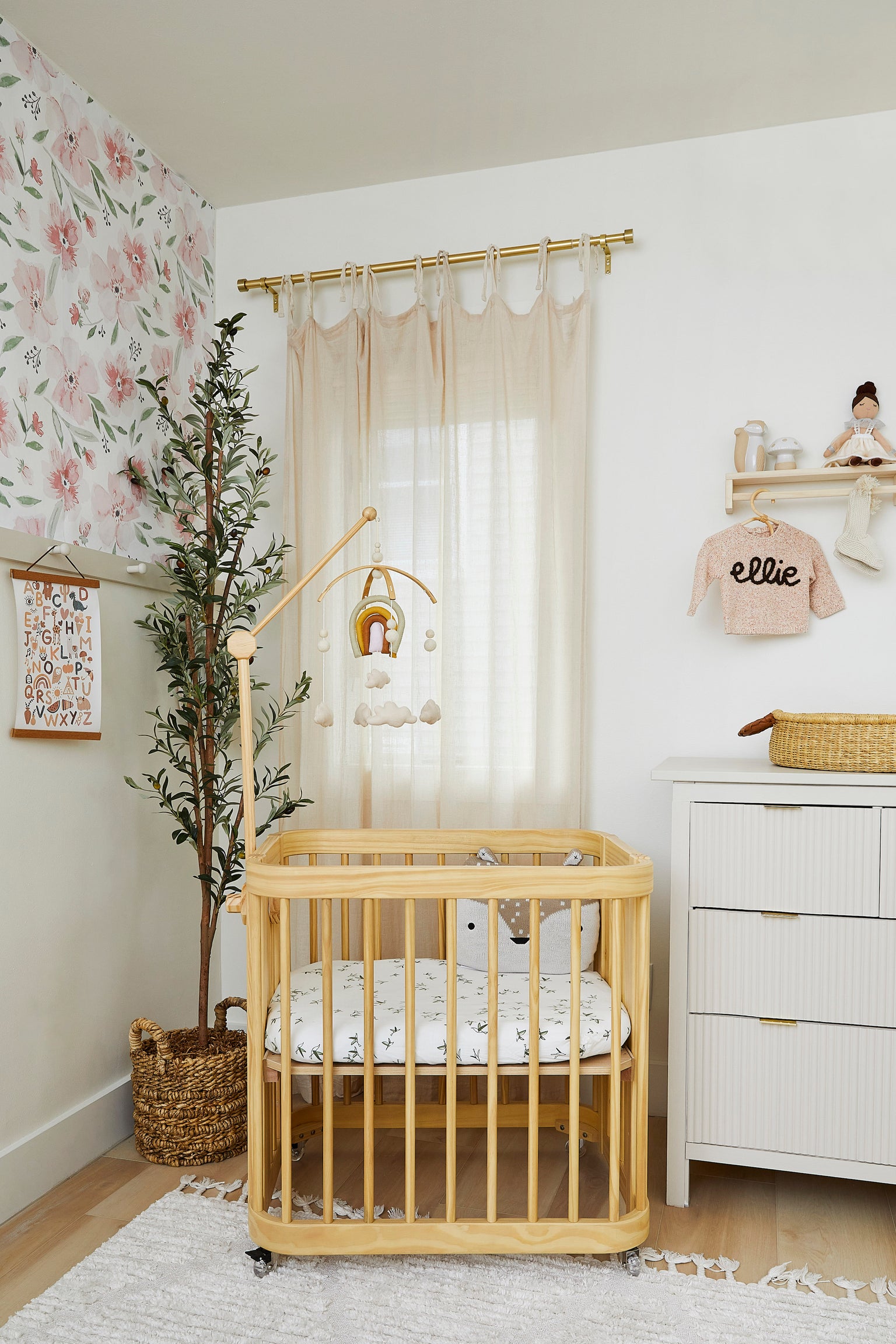 Nursery Tour
Wander Into This Woodland-Inspired Nursery
With its romantic rosy palette and boho charm, it's no surprise that Michele Bipath's wonderland is one of our customers' most loved nurseries of 2022. Plush creatures—foxes, squirrels and rabbits—abound with baby Ellie in a nursery fit for the pages of a whimsical storybook. Here, Michele shares how the space was brought to life.
First off, tells us a little about yourself!
I am a pharmacist by trade and took to content development for a creative outlet. I wanted to share my love for cooking, DIY projects, and interior design with the world, and that's what led me to start Cozy Cloves on Instagram. My husband and I found out we were going to be parents in January of 2022 and began renovating our suburban home that April, making the move in just 2 weeks before baby Ellie was born! It was a sprint to the finish line, but my nesting instincts were in full gear and the nursery was my top priority!
Interior style in 3 words: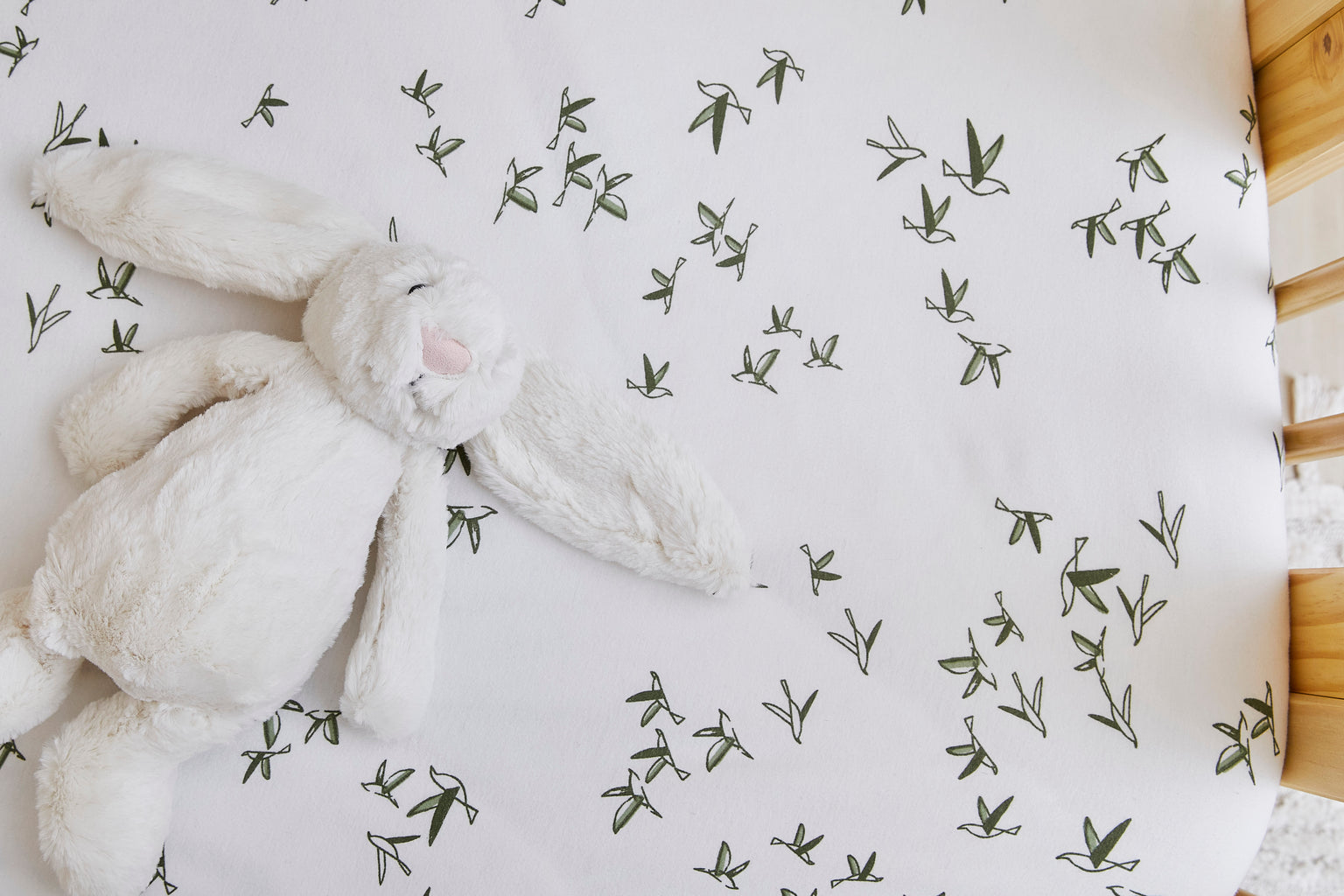 What was the inspiration for baby Ellie's nursery?
When I was a little girl, I had a puppet fox that I adored, so much so that it inspired a woodland-themed base for the nursery. I kept the foundation neutral and soft, and added touches of peach and sage, florals, and woodsy pieces. When Ellie was born, I noticed that she showed a fondness for her toys that encapsulated elements of the sky—rainbows, clouds, and stars—so we included more of those pieces, and it added the perfect touch of magic to the room.
Your Brooklyn apartment was inspired by your husband's love for mid-century modern and your taste for boho chic. Did you and your husband work together to build the nursery?
Yes! I am very much the dreamer, and my husband, the doer. I couldn't have created the nursery without him. A lot of our home's design is a combination of us both. We love warm white and wood tones with pops of color here and there, especially with greenery.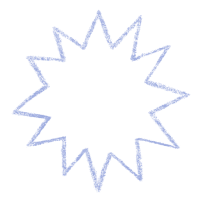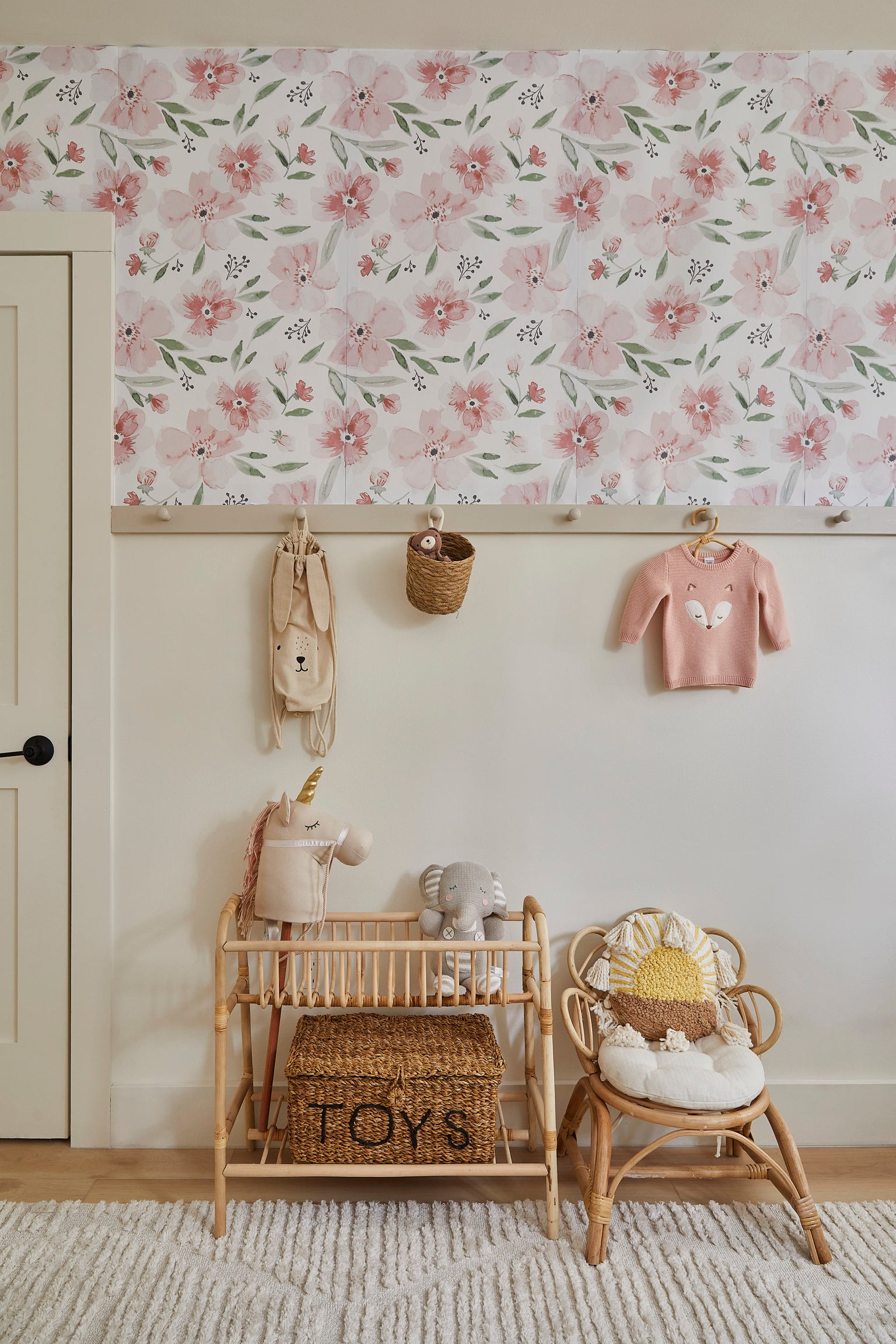 Having moved from Brooklyn to the suburbs, did this change influence your approach to the nursery?
Definitely. We have so much more space to be creative with. Although Ellie has her own nursery, she sleeps in our bedroom while she's still little, which is why I love the Wave crib, because it can easily roll between rooms. We've lived in the suburbs for about four months now and admittedly haven't even ventured to the basement yet! It's a whole other world down there, but I'm excited to eventually create a separate play area for Ellie.
Are there any pieces, products, or decor with a special story you can share?
Many of the pieces in the nursery—the changing table, peg rail, and shelving—were DIY'd to curate a one-of-a-kind look. What makes the nursery special to me is that my husband and I dreamt and built it for our little one together.
We like to think about nurseries as spaces for everyday magic, any favorite motherhood memories in the room so far?
I love the small moments you inadvertently catch, like seeing a smile while she sleeps or hearing her little coos. Motherhood has been my greatest challenge and biggest blessing. It's a deep relationship that builds you unexpectedly and lets you discover a new kind of love in the most beautiful way. It's in these small moments I find the magic.