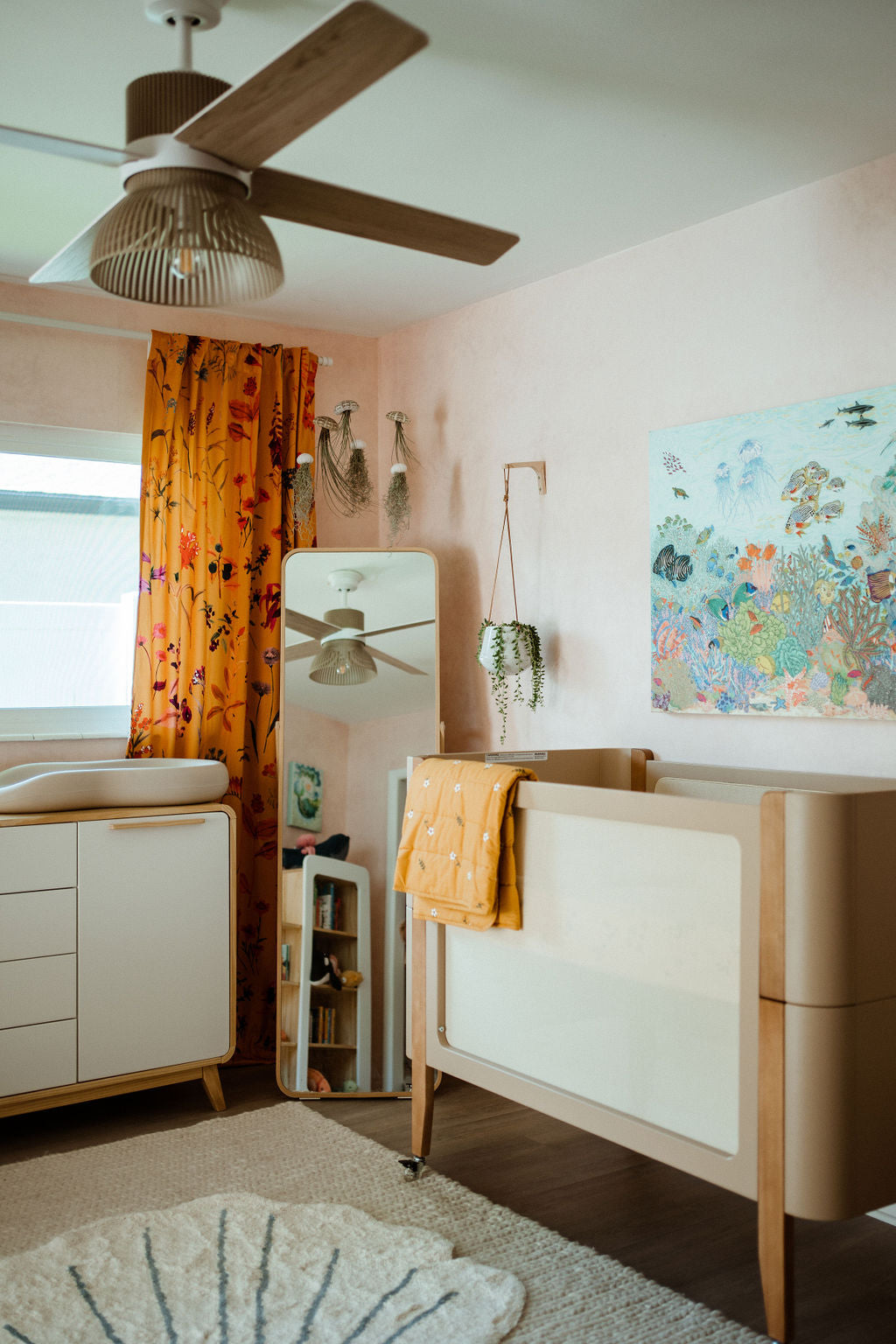 Nursery Tour
A Look Inside This Vibrant Florida Nursery
There's no place like home: Clara of @claraandherself designed a nursery full of love for Florida, its sunny beaches and local art. Read on as she shares her favorite Nestig picks, the whimsical details in the nursery, and her hopes as a first time mom to her baby girl.
Inspired by Florida Beaches
"My interior style is colorful, midcentury and cozy. The ocean theme was inspired by my deep love for the ocean. I grew up by the beach here in Florida and have always felt a strong connection to the sea and all her creatures. Locally, there's a ton of amazing ocean-themed art and inspiration by artists so it felt like an organic choice as well as a great way to incorporate fun colors to her nursery."
Top Nestig Picks
"My top picks are definitely the Palm crib, Wave dresser, and Spyglass shelf. What I love about these pieces is how obviously high quality they are. You can feel it every time you open a drawer or place a book on a shelf. Additionally I love that her crib can convert from bassinet to crib and then toddler best. They're also extremely fun shapes and designs which brings a youthfulness to her nursery that I really love. Having these pieces feels like a more sustainable choice, as they won't need to replaced as she grows older."
All in the Details
"I think my favorite detail is probably the jellyfish air plants hanging above her mirror. It just feels like a really fun way to tie in an ocean theme with some greenery.
The turtle stuffed animal on display in her closet actually plays her heartbeat when you press its foot. It is such a sweet way to remember her time in the womb and I think I'll cherish it forever."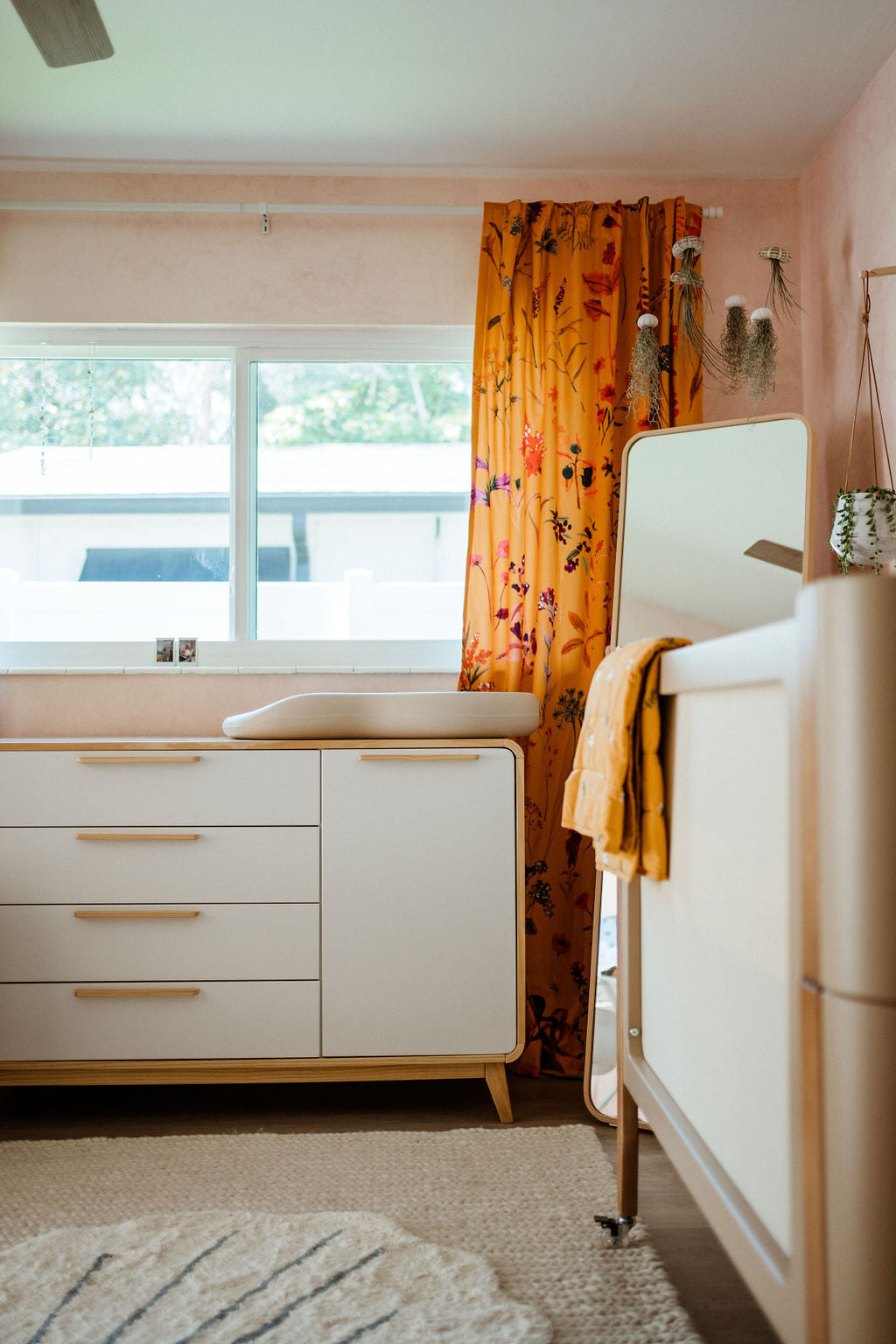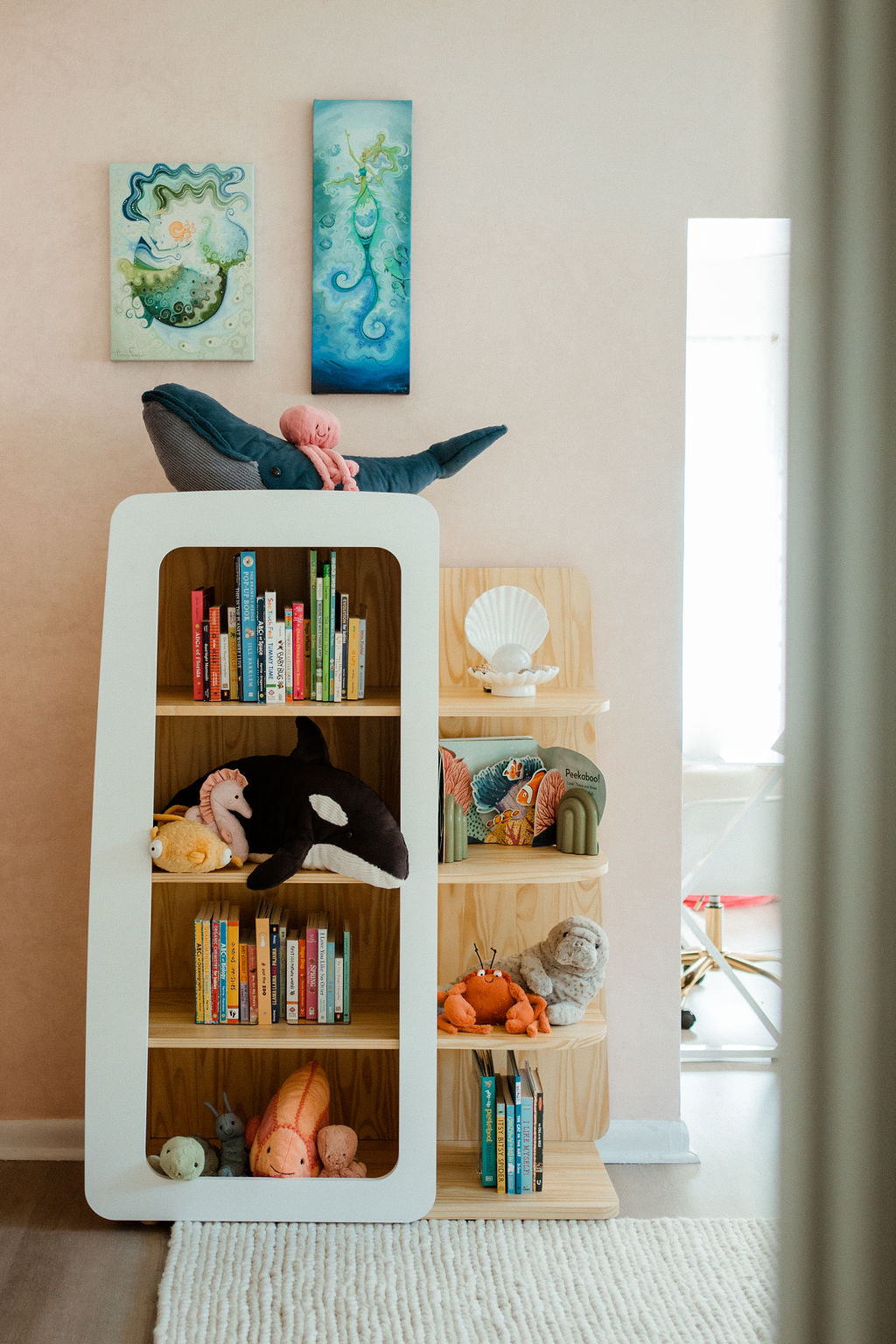 Colors and Art to Love
"I hope that she'll love the art and colors! I hope she grows up looking at the coral reef and mermaid paintings and spots something new in them every day. I'm also really excited for her to play and learn to crawl on her little Seashell rug."
For Creating Beautiful Memories
"I'm really looking forward to sharing my heart with her every day. I can't wait to make memories as a family with her, her dad and her two puppy siblings. Seeing her grow and develop more and more of a personality every day as we read to her, play with her, and cuddle her will be the most beautiful season of my life yet."